Challenger Aircraft Painting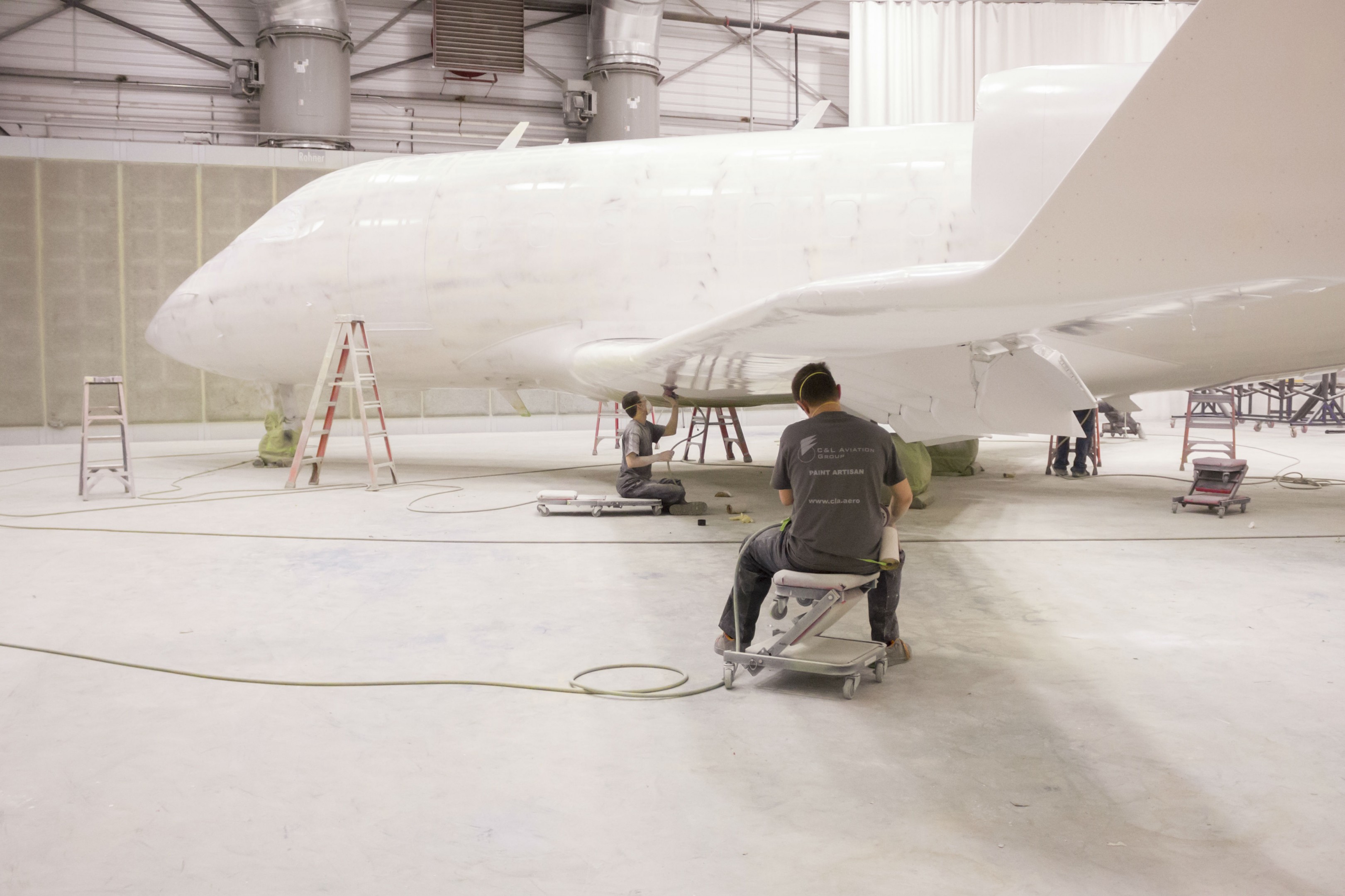 Consider having your Challenger Aircraft  painting project completed in our 20,000 square-foot, EPA-approved aircraft paint hangar.  Our team of OEM-trained paint technicians specializes in large-cabin aircraft finishes and detail.
Inquire Today about our Challenger Services
The hangar features a new, custom-designed three-zone airflow system, heated floor, and an advanced temperature and humidity monitoring system to produce an ideal environment for a quality finish.
We meet all current and anticipated local, state and federal regulations, and we gladly support our customers' desires for creative and unique paint schemes.
Backed by a two-year warranty, our promise is to deliver a great job, both on-time and on-budget.
Connect with us today or download our complete Challenger Aircraft Services Brochure.