C&L assists customers in regional aircraft sales, leasing and acquisitions around the globe.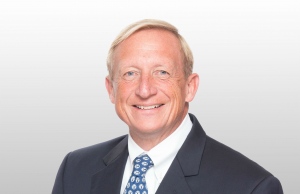 (Bangor, ME, USA) C&L is pleased to announce that Donald Kamenz has joined the team as Senior Vice President of Aircraft Sales, focusing on expanding business in the regional aircraft sales and brokering divisions.
Donald comes to C&L from Commercial Jet, where he was Vice President of Sales, building on his three decades of experience in aerospace sales and service.
"I've gotten to know Donald through the years at ISTAT," said Jameel Wazir, Executive Vice President at C&L. "He has always shown professionalism, mingling with his vast network of contacts in the industry. We look forward to having him add his wealth of experience to our aircraft remarketing team."
Along with his MRO experience, Donald has worked in aircraft sales at Bombardier, Dornier and Saab. He served for nearly a decade as Vice President of Airline Sales and Marketing at Saab Aircraft Leasing, where he delivered more than 50 aircraft to airlines in Canada, Germany, Austria and the U.S.
"I am very happy to join this team, a very proactive and experienced group of people with great energy," said Kamenz. "C&L is in an enviable position to sell, purchase and lease their portfolio of aircraft as well as assist customers in brokering their aircraft with the support of our full-service MRO capabilities."
Donald has a Masters in International Transactions from George Mason University in Virginia and a Bachelor's degree in Mechanical Engineering from Concordia University in Canada. He is an aircraft owner and pilot himself, and in 1993, he founded a Children's Ski School, which is still in operation today. Donald is fluent in English, German and French, and he is an avid equestrian competitor.
ABOUT C&L AVIATION GROUP: C&L Aviation Group is an industry leader in servicing, maintaining, and supporting operators in the corporate and regional aviation industry. In addition to aircraft and engine sales and leasing programs, C&L offers parts support, heavy maintenance, interior refurbishment, aircraft teardown, disassembly services, and aircraft management. C&L is headquartered in Bangor, Maine, with international offices in Australia and Europe. www.cla.aero.