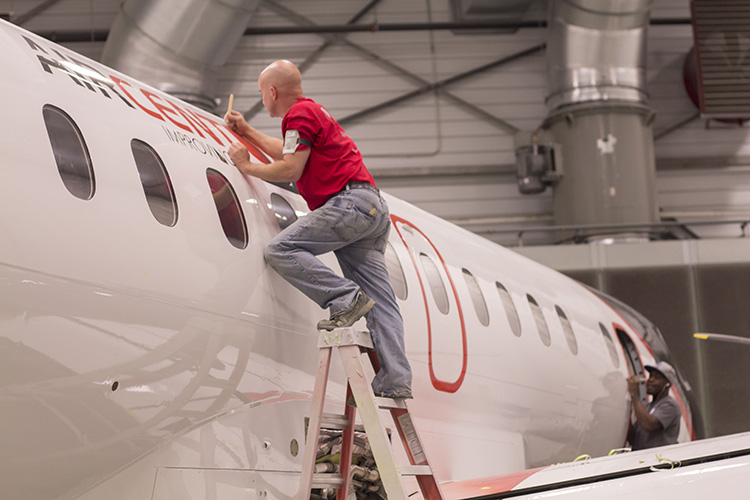 C&L Aviation Group is fully equipped and ready to handle your corporate aircraft painting needs. Our 20,000 square-foot, EPA-approved aircraft paint hangar is one of the largest on the East Coast. It can easily accommodate two regional jets at one time and aircraft as large as an EMB 170.
The hangar features a modern, three-zone airflow system, heated floor, and an advanced temperature and humidity monitoring system to produce an ideal environment for a quality finish.
We can meet all current and anticipated local, state, and federal regulations.
We Offer:
Regional/Commercial Aircraft Painting
Executive/Business Aircraft Painting
Sand or Chemical Strip Capability
Corrosion Control
Composite Repair
Metal Polishing
Registration Changes
Familiar with All Major Coating Systems
Flight Control Removal, Balance, and Reinstall
Weight and Balance After Paint
Painted Placarding to Increase Longevity
Finish and Detail Work
Livery/Logo Design
See Examples Of Some Of Our Work
Contact C&L Aviation Group
We are happy to answer your questions. Contact us using the form below, and someone will get back to you as soon as possible.