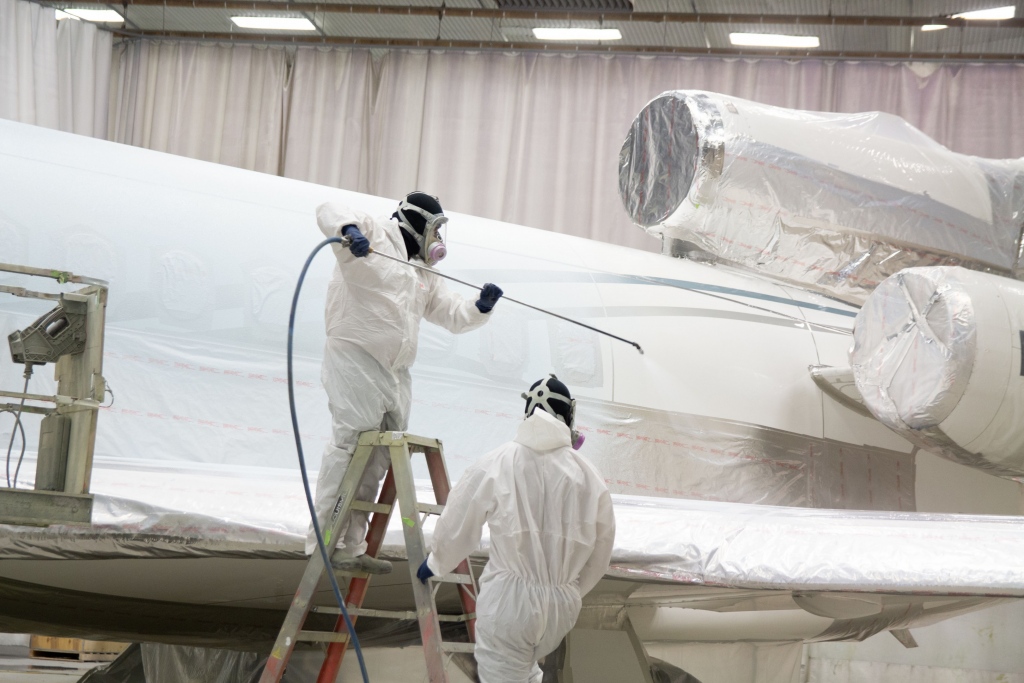 C&L Aviation Group is fully equipt and ready to handle your corporate aircraft painting needs. Our 20,000 square-foot, EPA-approved aircraft paint hangar is one of the largest on the East Coast. It can easily accommodate up to two G550 or Global Express aircraft at the same time.
The hangar features a modern, three-zone airflow system, heated floor, and an advanced temperature and humidity monitoring system to produce an ideal environment for a quality finish.
We can meet all current and anticipated local, state and federal regulations.
See Examples Of Some Of Our Work
Our process and attention to the smallest detail ensure that the finished airplane's appearance will stand out amongst others on the airport ramp.
We gladly support our customers' desire for creative and unique paint schemes, and our design team is ready to assist.
Backed by a two-year warranty, our promise is to deliver on-time and on-budget.