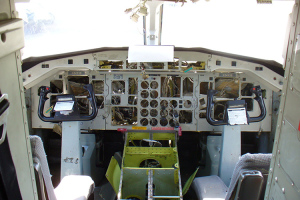 Our team of mechanics is experienced in the "art" of aircraft teardown. We have performed teardowns of many aircraft including the Saab 340, ERJ 135/145, Dash 8, CRJ, Challenger Aircraft, and Hawker 800. The system we have developed can be applied to any aircraft type.
We also have room at our 120,000 square-foot facility to park and store aircraft to allow additional sales to be realized through removal of parts not initially required in the teardown process.
Our teardown services include not only the complete aircraft, but teardown of individual components such as engine QEC, interior assemblies, and more.
In many cases we are also able to inspect and tag these items with a dual release.