ERJ 135/145 Aircraft Upgrades
As an emerging trend, semi-private travel, or "hop-on" jet service as it is sometimes called, promises to grow in popularity for years to come. This presents a unique opportunity for operators in this market. The savvy operator knows this and is looking to stand out amongst the competition in the aviation industry. That could mean anything from sourcing your first aircraft to finalizing interior cabin design plans and exterior aircraft paint.
Lift the Customer Experience with an ERJ Semi-Private Conversion
Explore the possibilities of how C&L can assist you with your ERJ Semi-Private Conversion. We work with you to create your vision for everything from purchasing your aircraft to a full interior reconfiguration and upgrade.
C&L Aviation Group is an approved supplier and trusted maintenance facility for prompt and precise aircraft customization and conversion. We have helped customers worldwide with every aspect of this process. We have been converting ERJ 135/145 aircraft into luxurious semi-private aircraft for several years. Our team of designers, engineers, fabricators, and maintenance technicians offers flawlessly finished and detailed upholstery, cabinetry, flooring, and sidewalls to meet your required level of ERJ or CRJ aircraft conversion. 
C&L is located in Bangor, ME in a 200,000 Sq. Ft. Part 145 repair station, designed to offer a one-stop solution, performing regional maintenance and high-end corporate work to achieve your goals of transforming a regional aircraft into a semi-private, luxury aircraft.
Our facility, which includes 2 maintenance hangars, a 20,000 Sq, Ft. state-of-the-art aircraft paint hangar, interior shop, avionics shop, component back shop, and spare parts warehouses, has all been organized with your niche industry in mind.
Part of having the right facility for this type of work, is hiring the right people. That's why we have a team of professionals who specialize in the regional aircraft upgrade market. This includes engineers, interior designers, buyers, installation technicians, and project support advisors who will work alongside you to achieve your goals and vision while applying their knowledge of best practices. That could mean anything from sourcing your first aircraft to finalizing interior cabin design plans and exterior aircraft painting.

Examples of Our Work: AERO
C&L Aviation Group, in collaboration with designers at AERO, has completed a major interior customization and upgrade project for AERO's fleet of ERJ 135 aircraft. The project involves transforming the aircraft into a 16-seat, semi-private aircraft that offers a one-of-a-kind experience.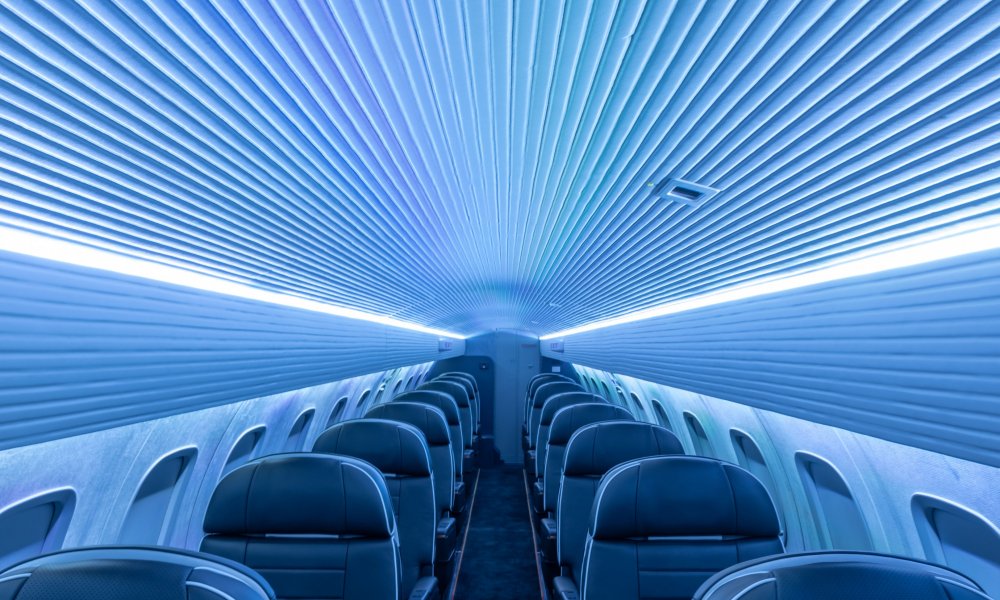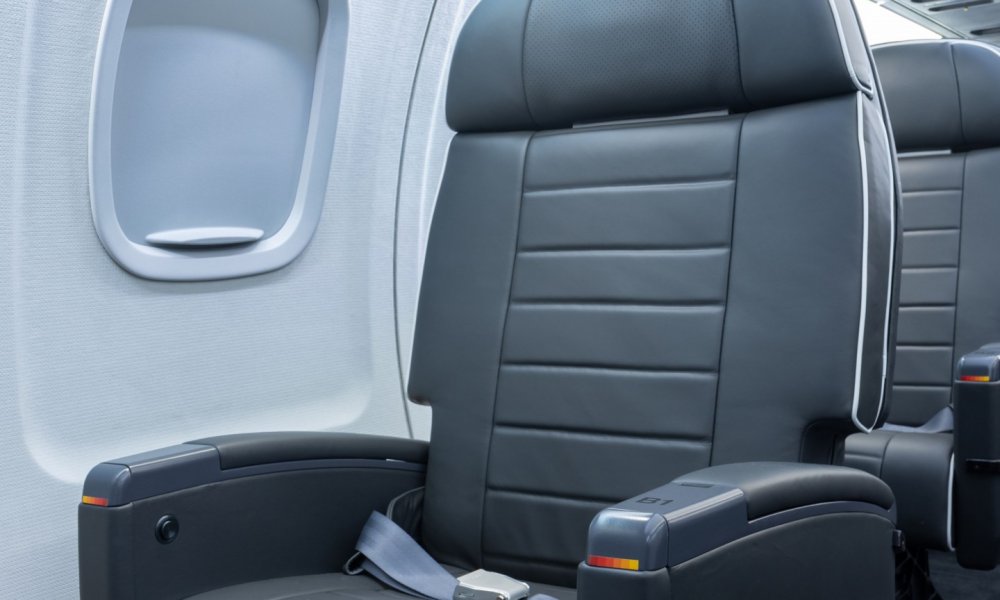 Elevating Cabin Upgrades Custom seats
In the world of semi-private flights and luxury aircraft conversions, "the sky is the limit". We can provide you with custom tables, seats, upholstery, and other cabin interior pieces that create the VIP cabin experience you are looking for.
Items to Consider for Your Regional Aircraft Conversion
Our à la carte menu allows you the flexibility to choose the right options to fit your vision.
Seating
---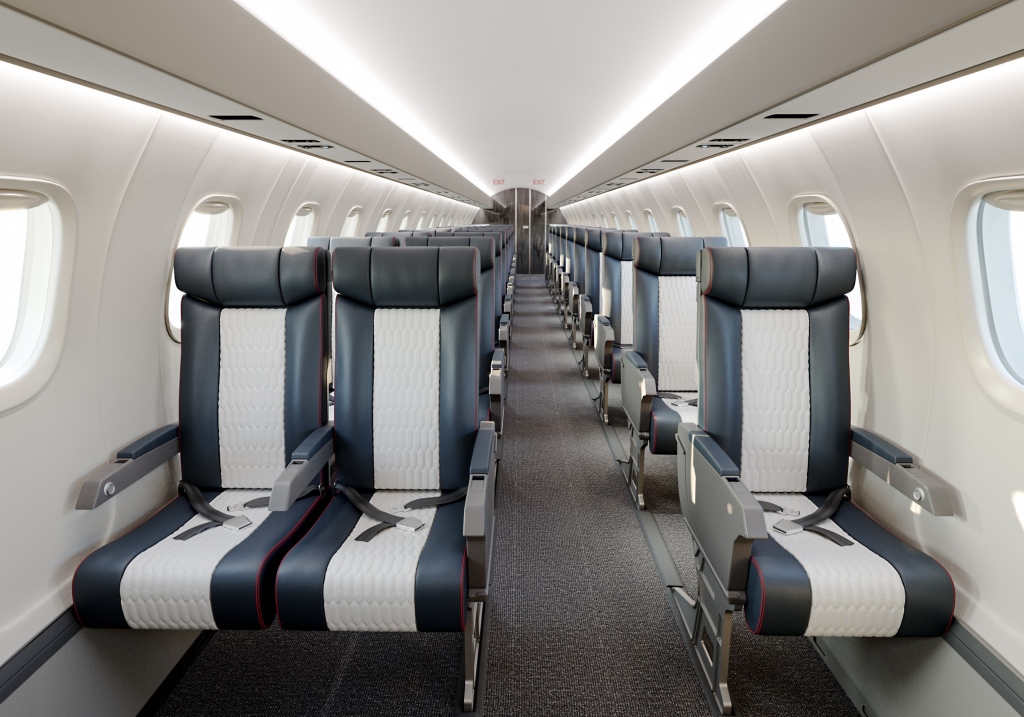 More than any other part of your aircraft's interior, the seats define the space. They're where your passengers will spend their time, where they will get comfortable, and what will ultimately determine if your passengers ride with you again. That's a lot of pressure. Which is why there is so much to consider when deciding on your seats; including design, colors, materials, size, spacing, and more. C&L is ready to help you with all these choices and we offer all of the following options:
Repair of seat frames
Paint or powder coating of seat frames and other metal areas in the aircraft
Re-foaming of seat back and bottom cushions
Re-upholstering of seat cushions in fabric, ultra-leather or leather
Seat redesign
Upgrade to business or first-class seating
Color matched seat belts
Plating of seat belt buckles
Hydro dipping and painting of tray tables, bulkheads, lav sinks, and other areas
Installation of divans, club tables and dining tables
Cabinetry
---
Are you looking to stand out with custom features and accents in your aircraft? We have a full cabinetry shop on-site, and can assist you with all of the cabinetry needs you might have, including:
Custom PAX cabin cabinets painted or in hydrographic finishes
Addition of pocket doors
Passenger siderail (drink rail) in VIP cabin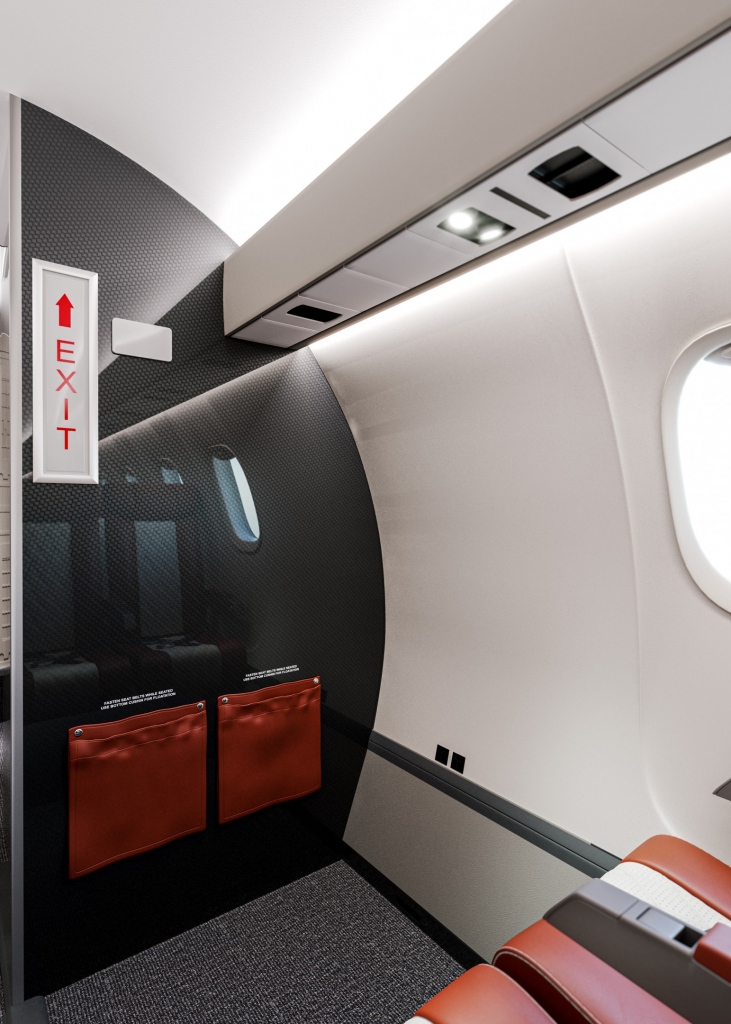 Flooring
---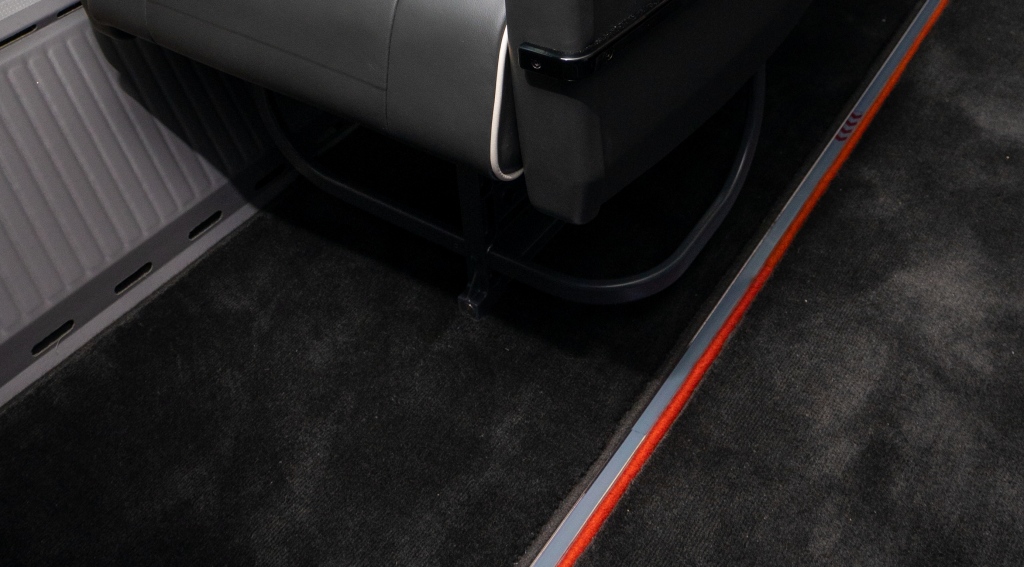 There are several factors to consider when evaluating your aircraft flooring options. We've worked with customers on a wide range of flooring needs, from very durable, easy to clean, to ultra-plush, with intricate design patterns. We're here to help you with the following:
Custom carpeting
Re-designed PSU in line with seat re-configuration
Laminate or tile flooring
Flat floor installation
Lighting and In-seat power
---
Access to in-seat power and the right cabin lighting are important details that when overlooked, can affect a passenger's experience. We're here to help you sort through the details and make sure your customers' expectations are met with the following options:
LED warm light and warm white light options
High-end cabin lighting with multi-colors and dimming capabilities
In-seat power

Installation of electrical power outlets
Installation of USB outlets
Upgraded Panels
---
There are several options that help make your regional aircraft feel upscale and luxurious for your passengers, including everything from different sidewall panel colors and textures, to the complete removal of overhead bins allowing for more head room and a spacious cabin feel. We are ready to assist you with all of the following:
Overhead bin refurbishment
Overhead bin removal
Design, manufacture and installation of custom ceiling and valence panels
Painting of ceiling and valence panels
Covering of ceiling and valence panels in leather or ultra-leather
Sidewalls

Removal of Polyvinyl Flouride coating and painting with color-matched paint
Removal of Polyvinyl Flouride coating and covering with leather or ultra-leather
Additional sound insulation (noise reduction)
New sidewall panels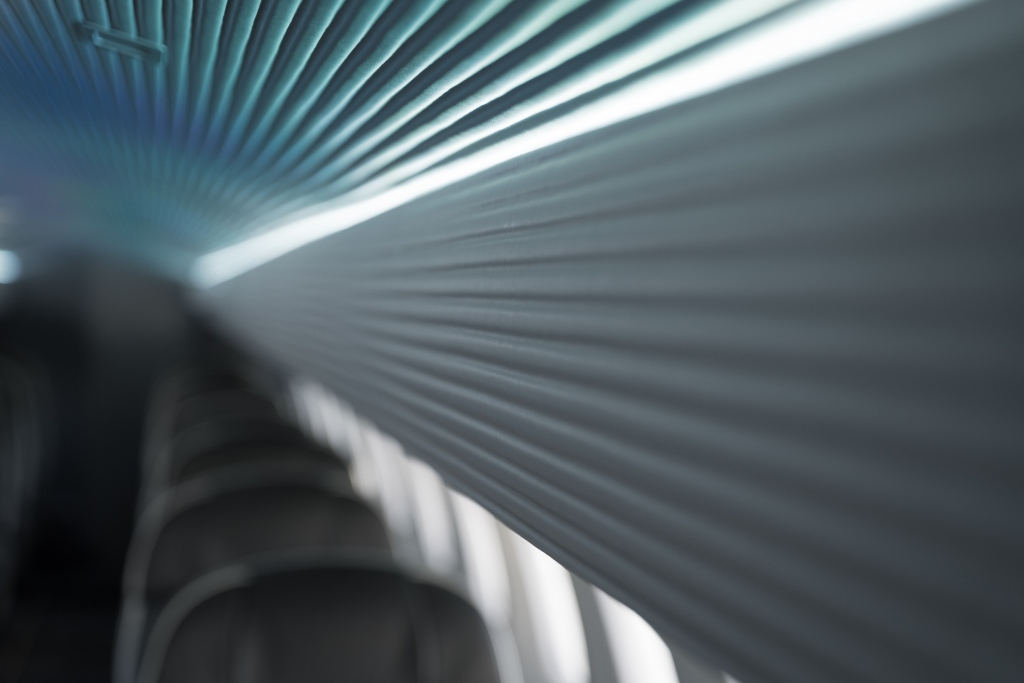 Upgraded Lav and Galley
---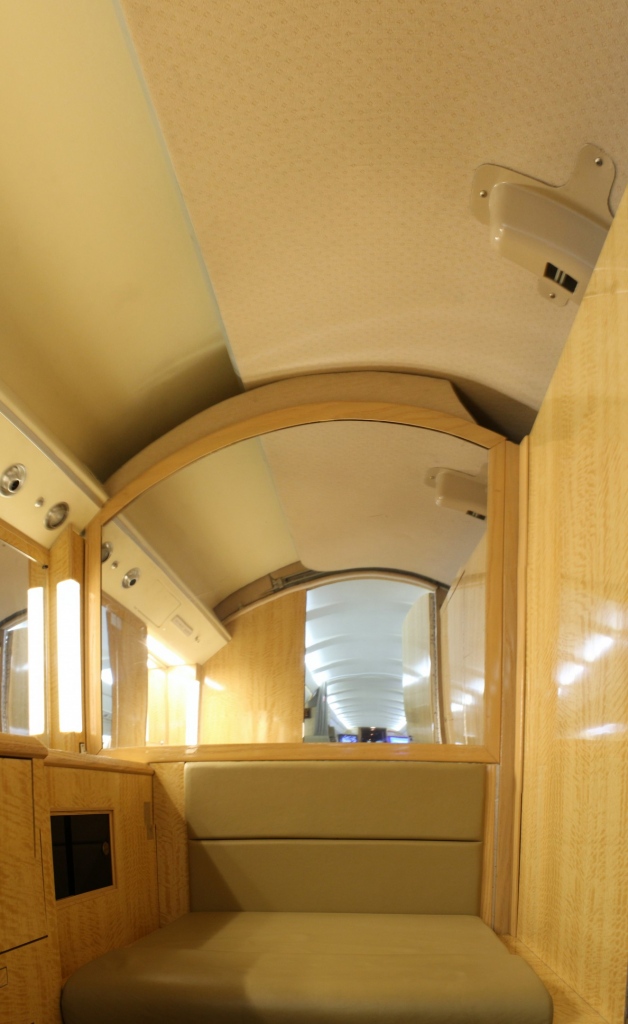 We are here to help you with any and all customizations needed to provide your passengers with the right food and beverage accessory requirements as well as the appearance of your galley and lavs. Options include:
Galley modifications
Storage units
Refinishing of galley units
Lav refurbishment

Wall covering
Custom cabinets
Lighting
Plating and powder coating of lav accessories
Upgraded lighting and faucets
Paint
---
The cabin might be where your passengers spend their time but first impressions are everything, and the first thing your passenger will see is the aircraft exterior. Our experienced paint team is ready to help turn any design vision you have into a reality.
Glossy or matte finish
Design and rendering assistance
Unique and one-of-a-kind paint jobs that stand out
Design schemes that will fit your brand and messaging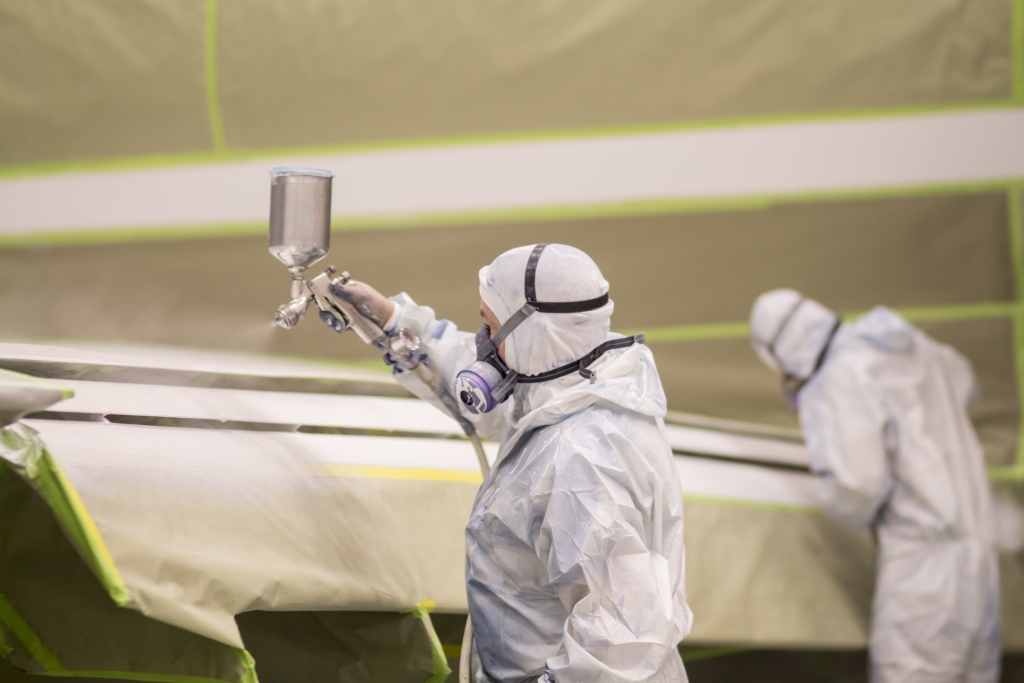 In-Flight Entertainment
---
In today's society, it's hard to imagine any flight without access to the internet and entertainment options. We are partnered with and distributors of many major avionics providers for the industry, and fully qualified to install whatever system you need. Our services include:
Inflight Wifi systems
Upgraded sound systems and PA systems.
On-board TV, moving map
Peripheral services we offer
Pre-buy inspections
Parts support
Assistance sourcing aircraft
Let us know what you want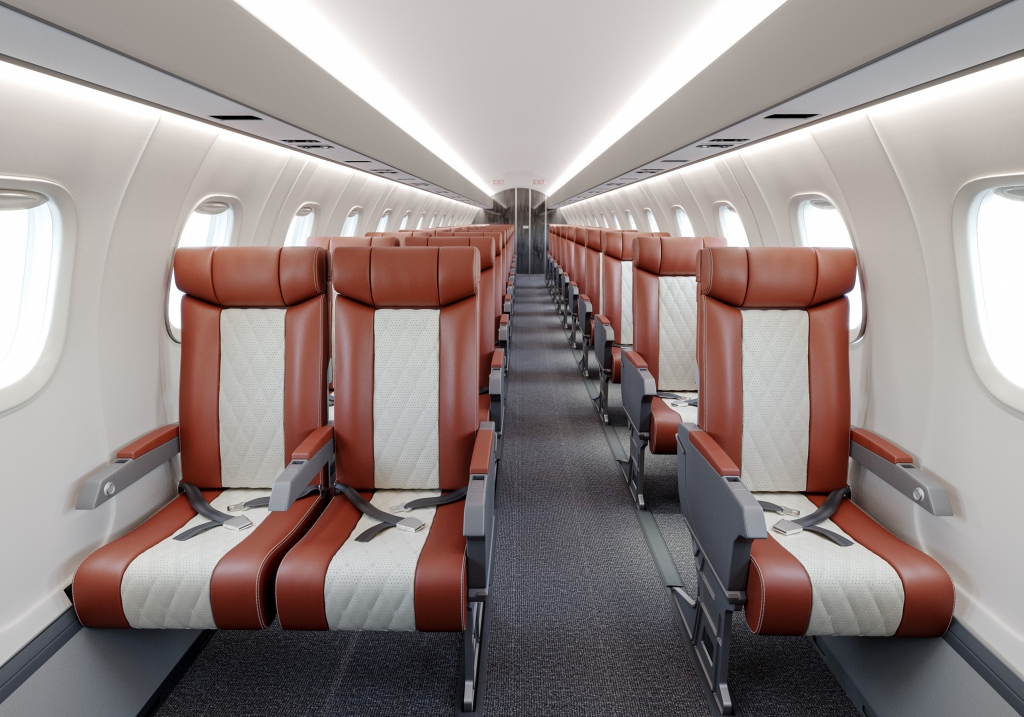 Everything you want, nothing you don't
Regional Aircraft Upgrade and Conversion Information
We are happy to answer your questions. Contact us using the form below, and someone will get back to you as soon as possible.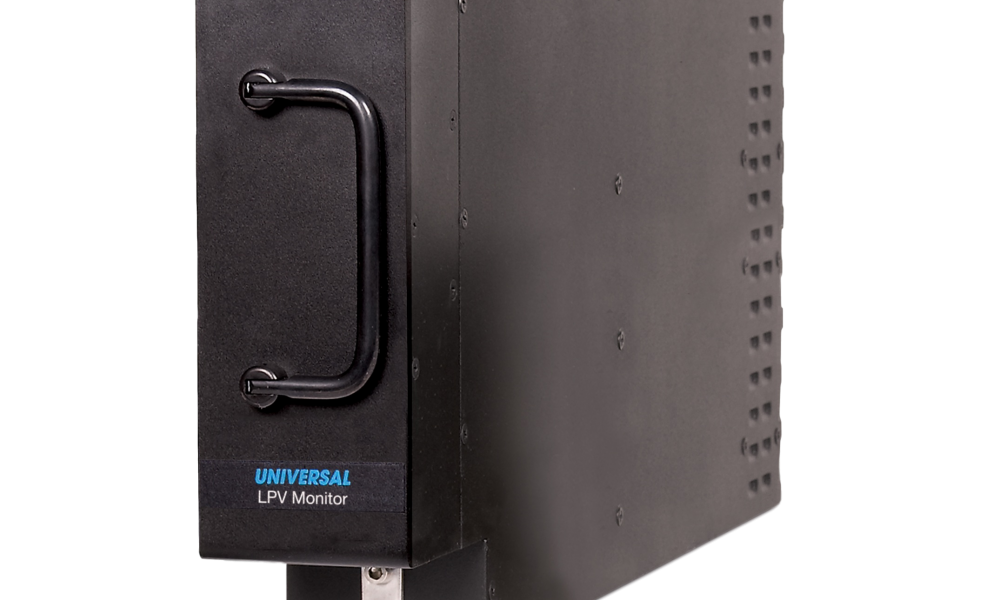 Do you have a Legacy Universal FMS System Installed in your ERJ?
At C&L, we understand the "Nextgen" changes happening in your aircraft's avionics, and the need to stay ahead of the changing navigation requirements for SBAS/GPS systems. And as a dealer and Installation/Service Center, for Universal Avionics products and software, we are able to fully support your transitioning into an upgraded Universal Flight Management System, SCN1000 Series WAAS/LPV/SBAS System.