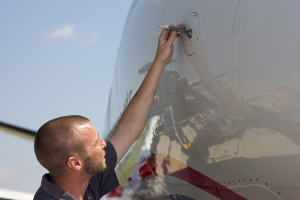 We have the ability to park and store more than 50 aircraft on our large hardstand area.
We perform all storage maintenance required by the OEM as well as maintenance to ready the aircraft for return to revenue service.
These include: heavy maintenance, engine changes, avionics upgrades, and interior refurbishment.
We also have facilities at the airport to host potential buyers and lessees, or personnel to assist in aircraft inspections and records audits.