A passenger's thoughts about an airline often are influenced by the appearance of an airplane's cabin. Attractive, clean and modern cabins instill confidence that leads to customer loyalty, and the fewer defects there are in a cabin interior, the more modern and attractive it will look.
Unfortunately, many Saab 340s, Dash 8s, CRJs, and EMBs have been outfitted with a Polyvinyl Fluoride (PVL) Film which, over time, fades and become damaged from use and humidity. These older laminated sidewalls can be difficult to repair due to obsolete materials and the inability to match the existing design.
At C&L, we have developed an effective and economical (often 1/3 the cost of a full re-laminate) way of repairing and painting aircraft sidewalls, bins and ceiling panels to make them more modern, durable and easily cleanable, which contributes to the overall fresh appearance of your interior.
For operators with limited time and budget, there is no better way to update your aircraft's appearance and increase your customers' confidence and satisfaction.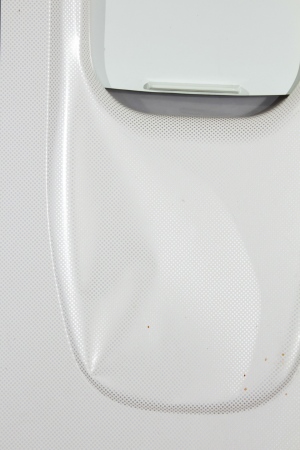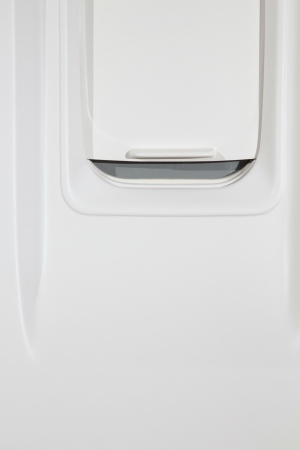 Our sidewall panel repairs are:
Modern
Our paint process shows fewer defects in the cabin interior, which adds to an updated look. We can easily match colors to suit individual carrier preferences and changes throughout time. Your interior can be refreshed and modernized for less expense than replacing laminate every 10 years.
Durable
Our repair and paint process makes the interior more able to withstand humidity and frequent use, unlike older laminate replacements which deteriorate and fade with time.
Washable
Our paint is easily washable and durable over the course of multiple cleanings. Panels require less care and can be easily maintained.
Economical
With our approach, you can refresh your aircraft every three years for less than the price of installing new laminate every 10 years, and it only takes 5 to 7 days to complete the process and return your aircraft to you.
Proven
Our process has been tested over 5 years on more than 100 aircraft interiors with absolutely no returns, and our technicians have been working with this specially formulated product for more than 8 years. These repairs are currently approved for ERJ 135/145, CRJ 100/200/700/900, Dash 8 and Saab 340 regional aircraft types.
Contact Ron Jennings, SVP of Business development MRO, to learn more about the process and how C&L can work with you.