ERJ 135/145 Aircraft Information
We are happy to answer your questions. Contact us using the form below, and someone will get back to you as soon as possible.
We specialize in supporting ERJ 135 and 145  operators with a complete range of services that can be customized to reduce aircraft operational costs and downtime. And we do it all from our multi-hangar facility in Bangor, Maine, adjacent to Bangor International Airport. From parts and paint to maintenance and interiors, we can service ERJs nose-to-tail without ferrying them to and from different facilities.
We offer the following ERJ 135/145 support:
Spare Parts Supply
Power-by-the-Hour
Parts Repair 
Landing Gear Sale, Exchange, and Managed Repair
Distribution of OEM Products
Initial Provisioning
Component Repair
Structural Modifications
Engineering
Wi-Fi Installations
Field Service Support
Parts Lease
Tooling
Pre-Purchase Inspections
Aircraft Marketing and Sales
Aircraft and Engine Leasing
ERJ 135/145 parts support: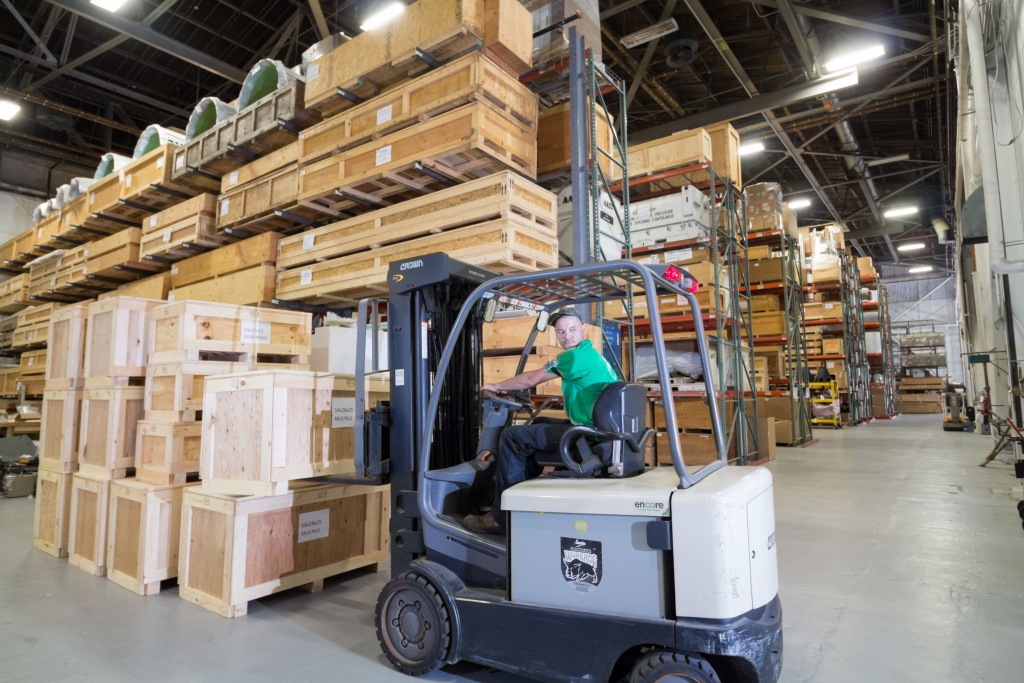 Our specialized part support program can be tailored to suit the specific needs of operators. We have parted out four complete ERJ airframes with several more planned for the future. We have many spare parts — rotables and structural — available for our clients at a great value.
Like all of C&L's inventory,  our ERJ parts are all thoroughly inspected and processed through C&L's Repair/Overhaul Department before going through a detailed cataloging process that makes purchases faster, easier, and more transparent for the customer. Each part, along with its certification, is photographed and barcoded into an electronic location system, which allows them to be sent as viewable links on all customer quotes.
We provide this 24/7 global support from our strategically located, worldwide warehouses, well stocked with airframe, avionics, and engine spare parts.

ERJ 135/145 parts experience you can depend on:
Our experienced team will help you determine an appropriate spares support plan and develop a repair scheme that provides ongoing technical support to your ERJ 135/145.  We believe consistent coverage and long-term relationships extend the life of your aircraft, so our goal is to support you now and in the future with comprehensive plans built around your aircraft.
We offer a variety of programs to support operators in every possible way from single-part transactions to power-by-the-hour programs and consignment inventories.
ERJ 135/145 Aircraft Maintenance:

We specialize in ERJ 135/145 Heavy Maintenance with a complete range of services that can be customized to reduce aircraft operational costs and downtime.
Our company is built on the idea that aircraft maintenance should be safe, efficient, and reliable so that your aircraft stays where it belongs–in the air. Our multi-hangar facility in Bangor, Maine, adjacent to Bangor International Airport, was created with this in mind. From parts and paint to maintenance and interiors, we have space, equipment, and know-how to service 4 lines at a time, nose-to-tail, and without ferrying them to and from different facilities. That saves operators time and money.
ERJ 135/145 Aircraft Interiors: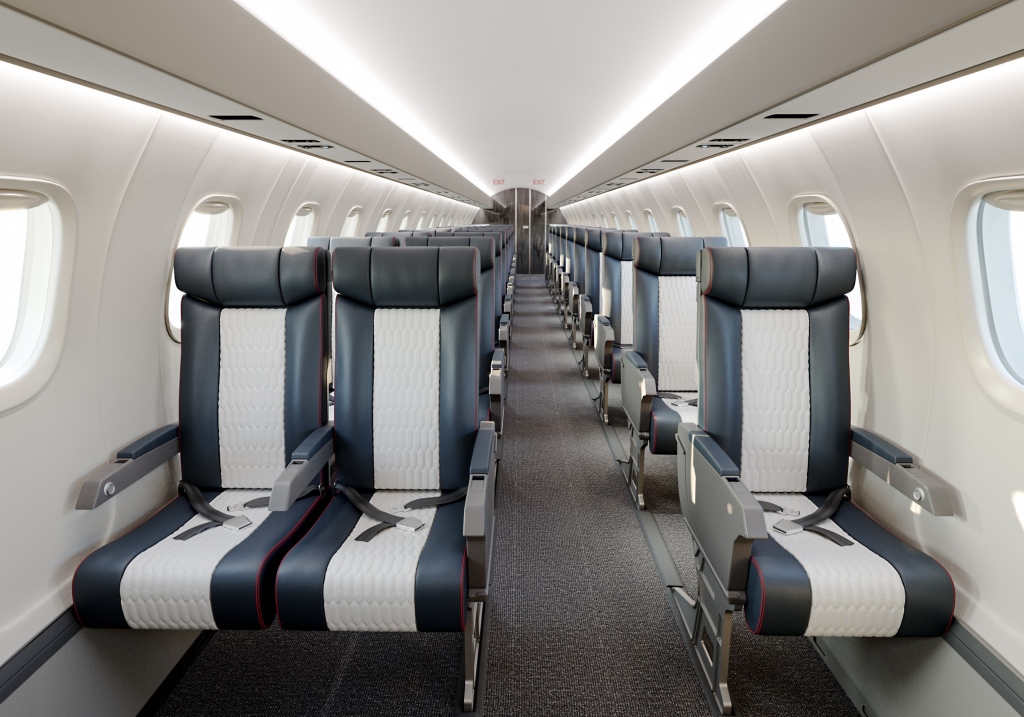 Passenger experience can be greatly enhanced by the look and feel of an aircraft interior. Refurbishing your aircraft interior is a cost-effective way to increase your customers' feelings of comfort and confidence that the aircraft is maintained to a high standard.
We can provide a full interior refurbishment in line with your corporate look.
We offer many interior services for you to choose from:
New seat covers and cushions
Side panels
Carpet
Dado material
Galley and Lavatory refurbishment
Overhead bins
Sidewalls
Flight deck refurbishment including re-paint and new seat covers
Custom design and engineering work
We also specialize in ERJ 135/145 refurbishments that elevate the interior of the aircraft to business-class standards. Watch the below video to see how we are transforming ERJ 135/145 aircraft for our existing customers.
ERJ 135/145 Aircraft Paint: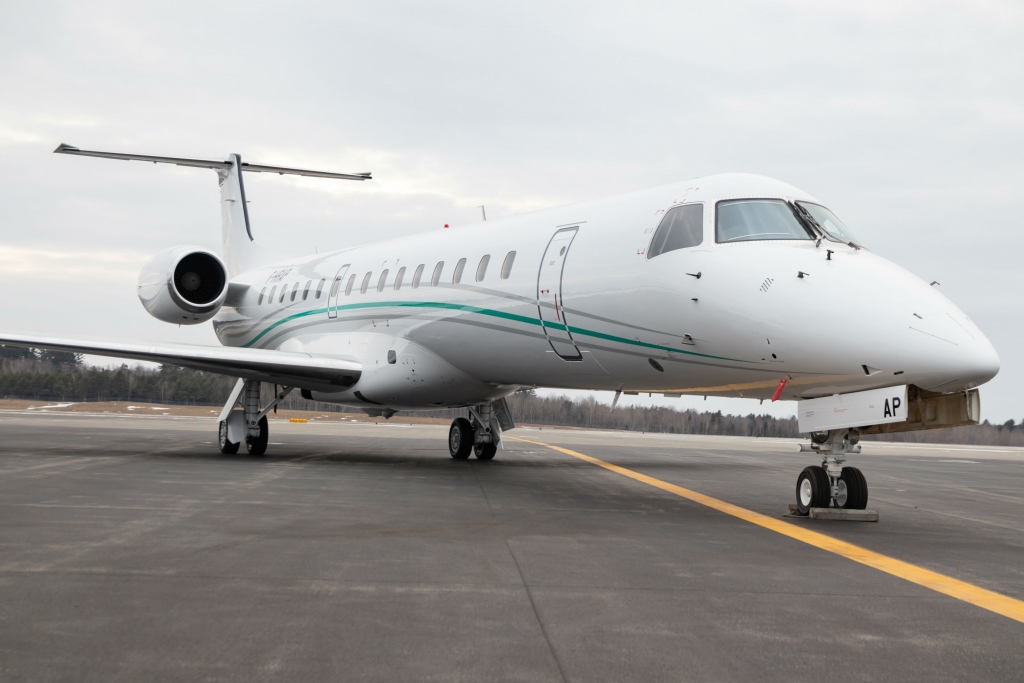 Our state-of-the-art 20,000-sq-ft aircraft paint hangar can accommodate multiple regional jets simultaneously utilizing a three-zone airflow system. The paint hangar is located at our Bangor facility, allowing your aircraft to receive full service in one location.
See some of our regional aircraft paint projects here
We Offer Several Paint Options for ERJ 135/145:
Regional/Commercial Aircraft Painting
Executive/Business Aircraft Painting
Sand or Chemical Strip Capability
Corrosion Control
Composite Repair
Metal Polishing
Registration Changes
Familiar with All Major Coating Systems
Flight Control Removal, Balance and Reinstall
Weight and Balance After Paint
Painted Placarding to Increase Longevity
Finish and Detail Work
Livery/Logo Design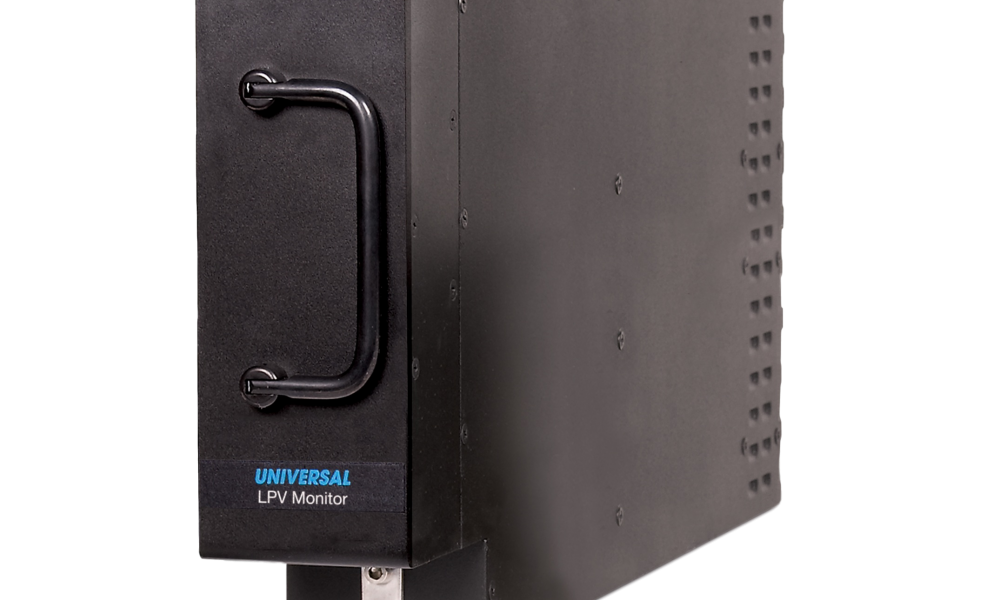 Do you have a Legacy Universal FMS System Installed in your ERJ?
At C&L, we understand the "Nextgen" changes happening in your aircraft's avionics, and the need to stay ahead of the changing navigation requirements for SBAS/GPS systems. And as a dealer and Installation/Service Center, for Universal Avionics products and software, we are able to fully support your transitioning into an upgraded Universal Flight Management System, SCN1000 Series WAAS/LPV/SBAS System. Our STC solves obsolesce issues with the Universal UNS-1K FMS. The solution upgrades Embraer ERJ 135/145 aircraft currently utilizing the aging UNS-1K to single or dual UNS-1Lw. This STC also provides a pathway to LPV capabilities such as WAAS.