Did you miss the 2020 deadline to update your aircraft with the necessary ADS-B equipment?
Not to worry, C&L has several solutions that can help your aircraft comply with the new policy. We are happy to send a team to you to install the ADS-B equipment, ship you an ADS-B kit, or work with the FAA to get you the necessary waiver so that you can fly your aircraft to our facility for an ADS-B installation.
No matter how you choose to solve your ADS-B problem, C&L is ready to work with you.
Connect with us today to recieve your quote

Available for:
Regional Aircraft
SAAB 340
ATR CLASSIC
DASH-8
BEECH 1900D
EMB-120
METRO
And more!
Corporate Aircraft
BEECHJET 400A
HAWKER 800 SERIES
CHALLENGER SERIES
GULFSTREAM
LEARJET
And more!
Turnkey System: Garmin ADS-B Solutions
C&L Aviation Group has a Garmin ADS-B Solution to replace existing Collins TDR-94-D transponders with dual remote mount Garmin GTX-3000 smart transponders. This system also includes installation of a Garmin GDL-88, GA-35 and Flightstream 110 Wireless Bluetooth compatible device which enables GPS position, ADS-B, weather and traffic, SXM weather and radio that can be displayed on personal electronic devices with the Garmin.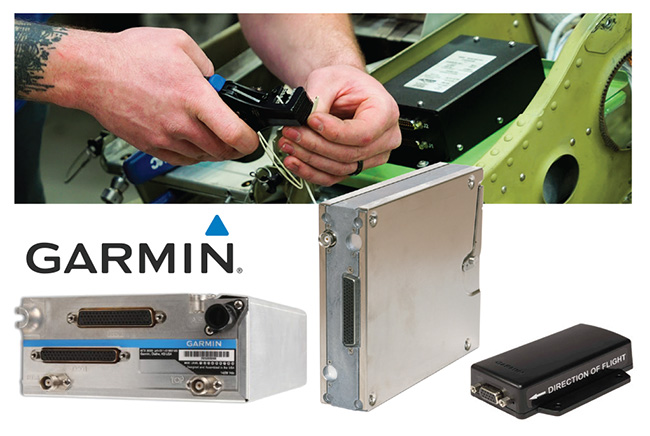 C&L will provide hardware, loose wire kit, engineering support, and installation instructions.
Our solution will provide everything you will need for a streamlined installation of our STC Approved ADS-B Solution. We provide all the necessary hardware, wire harness kit (loose wire kit), and miscellaneous materials needed during the install. The kit also comes complete with installation information and engineering support to assist you through the installation and to make your ADS-B compliance easier.
At C&L, we are fully equipped to perform a full ADS-B installation on your aircraft(s) at our Bangor, ME Facility, which boasts the following features:
140,000 sq. ft. facility at Bangor International Airport, Maine with ramp space to accommodate 50 regional sized aircraft.
Supported aircraft types: ERJ 145, Saab 340, CRJ 100/200, CRJ 700/900, Dash 8, ATR42/72, Hawker, and Beechcraft
Certified repair station under FAA, EASA and various other countries
A true one-stop solution and industry front-runner for MRO services for regional & business aircrafts
200 Employee non-unionized workforce
Regulatory, Safety and Quality Approvals:
FAA Repair Station Status (FAR 43.17)  J2SR196J
EASA (145.7236)
ISO 9001/2008 Certified distribution division
AS 9100
AS 9110 Maintenance
MRO (Airframe & Component level) Headquartered in Bangor, Maine
We specialize in regional and corporate aircraft and our MRO facility performs heavy maintenance, structural repairs and modifications, and avionics upgrades on these aircraft. Our component shop performs repair and overhaul of regional aircraft components as well as the overhaul of flight controls and other structural parts.
Our C&L Road Crew will travel to the Location of your Aircraft(s) to Perform Installation.
---
For More Information 
Please contact Charlie Carroll or Download our PDF quote form.
Charlie Carroll
Avionics Sales Manager
+1 207 217 6101
charlie.c@cla.aero