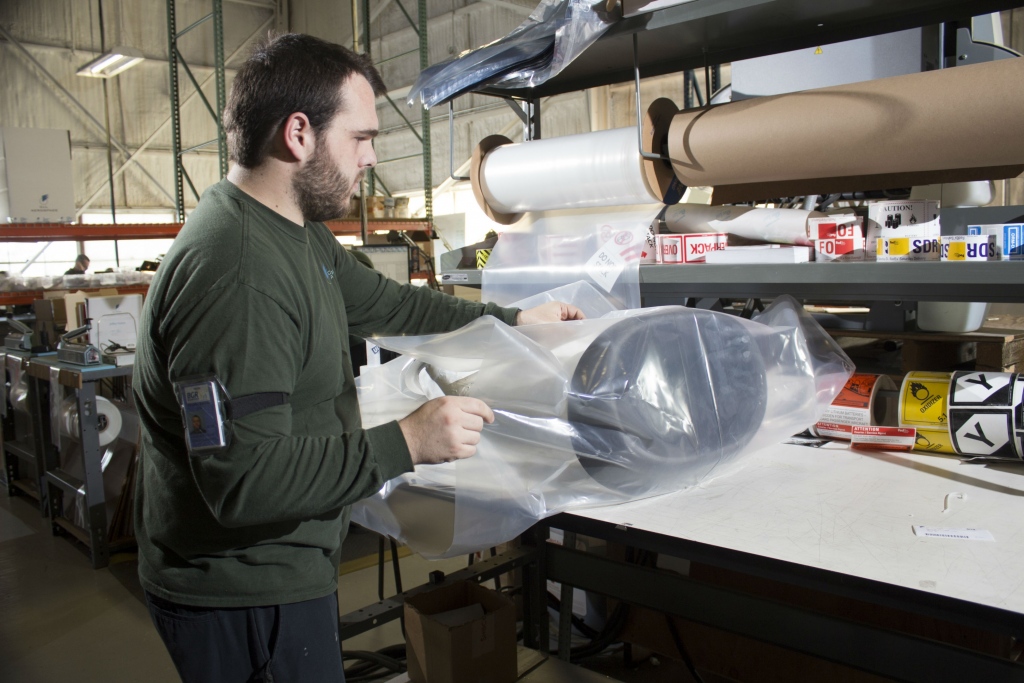 "Quality parts" begins the moment an item enters the warehouse, whether by aircraft teardown, repairs or intake of stock. It continues as each item is evaluated, photographed and uploaded, with its documents, for buyer inspection.
But for customers, the end result – a high-quality part arriving in excellent condition – is the only tangible part of the process.
How many times has a part arrived to you in a flimsy crate or with unsuitable packing material?
"The part must get to the customer in excellent shape," says John Ward, C&L's Logistics Manager, standing between aisles of C&L's more than 100,000 stock lines. "If it's damaged in shipping, it's not a quality part anymore."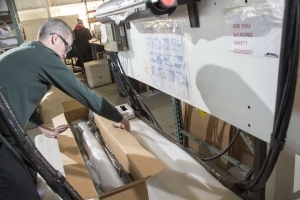 Warehouse Specialists at C&L are responsible for packaging and shipping parts, and they go through a detailed training process specifically designed to teach them how to pack items so that nothing reaches a customer in poor condition. They have a strict standard to uphold, as C&L sets the bar high.
"It is extremely rare to have parts returned to us due to being damaged in the shipping process," says Ward. "The carriers [FedEx, UPS, etc] don't know what's in the box, and labels like 'Fragile" and "Handle with Care' often get overlooked. Everything gets loaded in a truck together, so it's our job to make sure each part is packaged securely to begin its transit. That begins right here in our warehouse."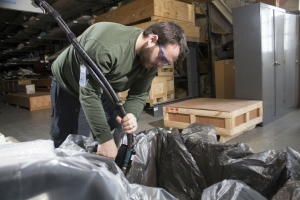 C&L's packing philosophy starts with investing in good, sturdy wooden crates and fiberboard boxes.
"Our fiberboard boxes are rated to handle all our loads without stress," says Ward. "We get top-quality crates, and then we often improve those, too. We add braces and 2-inch foam padding, if necessary, to make sure that nothing rubs, nothing bumps, nothing moves."
Each item going out the door is evaluated according to which packing material – bubble wrap (electrostatic and regular), foam, plastic sealing, etc. – is
needed to support a successful transport from Point A to Point B.
"Each part requires something different," Ward says. "You can't just throw everything in the same type of box with the same type of padding. There are many variables. It's a science, really."
"We pack better than anyone else," he says. "So when you get a part from C&L, you know it's going to arrive to you in excellent shape."