A natural fit for C&L, which specializes in both ERJ 145 and Saab 340 Upgrades and Modifications.
April 1st, 2022
For More Information:
Dinah Mite, Director of Exciting News, C&L Aviation Group
(207) 217-6050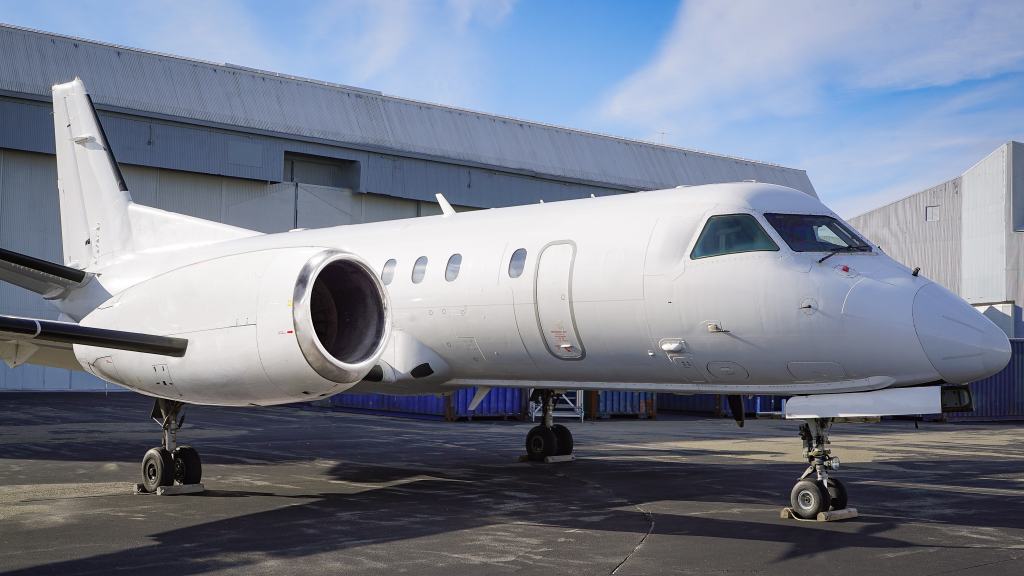 BANGOR, Maine – C&L Aviation Group, has developed and will be seeking STC approval for its upgrade of the Saab 340B+ with the replacement of its GE CT7-9B turboprop engines with the RR AE3007A1E Turbine Jet Engines. This upgrade will allow the Saab 340B + to change from a maximum cruising speed of 325 MPH to 518 MPH getting the 34 passengers to their destinations quicker than ever before imagined.
"We have been heavily invested in the long-term sustainability and success of the Saab 340 for many years and upgrading the engines is just the next logical step," said Chris Kilgour, CEO of C&L Aviation Group. "With our team performing interior modifications to both the ERJ and Saab aircraft, it makes perfect sense that we would also make modifications and upgrades to the exterior. We have had to make significant upgrades to the Saab airframe to handle the additional stresses generated by the significant increase in speed, but we feel we now have a 'best in class' aircraft."
C&L has been modifying and upgrading the interiors and systems on ERJs for several years and specializes in converting these aircraft into business-class and luxury jets. To add to that C&L performs cargo conversions for the Saab 340 Aircraft and a host of other modifications. C&L also provides on-site engineering, avionics support, aircraft exterior painting, and heavy maintenance services. The company also carries one of the world's largest inventories of ERJ and Saab parts in its warehouse, which helps to reduce maintenance times associated with these types of projects.
C&L Aviation Group is an FAA and EASA approved industry leader in servicing, maintaining, and supporting operators in the corporate and regional aviation industry. In addition to aircraft and engine sales and leasing programs, C&L offers parts support, heavy maintenance, interior refurbishment, aircraft teardown, disassembly services, and aircraft management. C&L is headquartered in Bangor, Maine, with international offices in Australia and Europe. www.cla.aero.