The quality and consistency of your regional fleet's maintenance says a lot to your customers about your airline's standards. Every regional aircraft flying should be up to date and should meet modern aircraft aesthetics to ensure your passengers' experience is 5 stars on every flight. The last things you want are tapping feet or constant watch-checking as passengers anxiously await their exit.
If passenger experience is your priority, then aircraft interior refurbishment should be at the top of your to-do list. Why settle for anything less than the most meticulous and durable aircraft interior work available? At C&L Aviation, we take the Maine reputation of hard work and attention to detail to its highest heights to ensure that your regional planes meet the finest standards.
In the C&L Aviation interior design shop, we'll focus on executing your regional aircraft interior refurbishment to your fleet's design standards. We aren't in the business of quick and cursory repairs that will end up costing you more in the long run. Our goal is always to repair and redesign your aircraft's interiors for lasting improvements.
C&L utilizes state-of-the-art equipment in our brand-new, 16,000 Sq. Ft. facility. Our equipment, combined with our experienced staff, helps to reduce downtime, reduce material waste, and improve the consistency and quality of the finished product.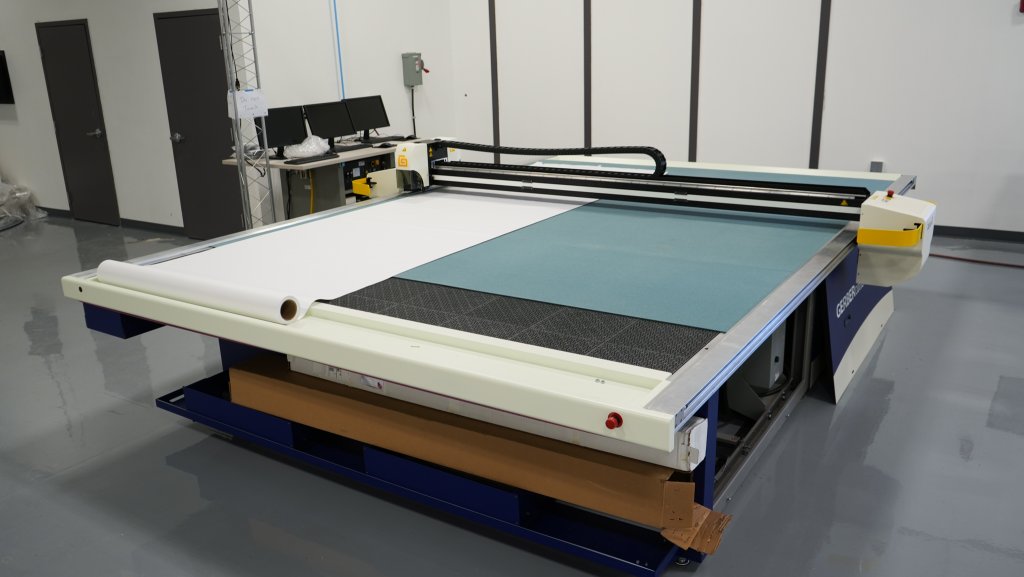 See Examples Of Some Of Our Work
Mix and Match Regional Aircraft Interior Services
Depending on your regional aircraft's needs, we offer a range of interior repairs and upgrades, from aircraft seat upholstery to overhead bin refurbishment, aircraft flooring, and more. You can choose from any of our services à la carte to meet your fleet's requirements.
New Seat Covers and Cushions
Repair Seat Frames
Paint or Powder Coating of Seat Frames and Other Metal Areas in the Aircraft
Hydro-Dipping & Painting of Tray Tables, Bulkheads, Lav Sinks, & More
Side Panels
Color-Matched and Custom Seatbelts
Seat belt Plating
Carpet
Laminate or Tile Flooring
Flat-Floor Installation
Dado Material
Gally and Lavatory Refurbishment
Overhead Bin Refurbishment
Overhead Bin Removal
Installation of USB Outlets
Installation of Electrical Power Outlets
LED Lighting
In-Seat Power
Sidewall Panel Refurbishment
Custom Seating and Seat Upgrades
Flight Deck Refurbishment Including Repainting and new Seat Covers
Cabin Reconfigurations and Upgrades
Semi-Private Modifications and Upgrades
Engineering Modifications
In-Flight Entertainment (IFE) Installations and Upgrades
Cargo Modifications
The C&L Facility
C&L is your one-stop shop MRO with on-site upholstery and cabinetry shops that boast skilled professionals and state-of-the art equipment. Our interior design crew can tackle any project, from simple aircraft seat reupholstery projects to full-blown cabin refurbishment and upgrades. Explore some of the features of our interior design shop that put C&L in the best position to repair and update your regional jets.
State of the Art Aircraft Interior Design Showroom
12,000 Sq. Ft. Interior Refurbishment Shop
Gerber Leather Cutting Machine
Laser Engraving Machine
On-site support staff
Our Regional Refurbishment Process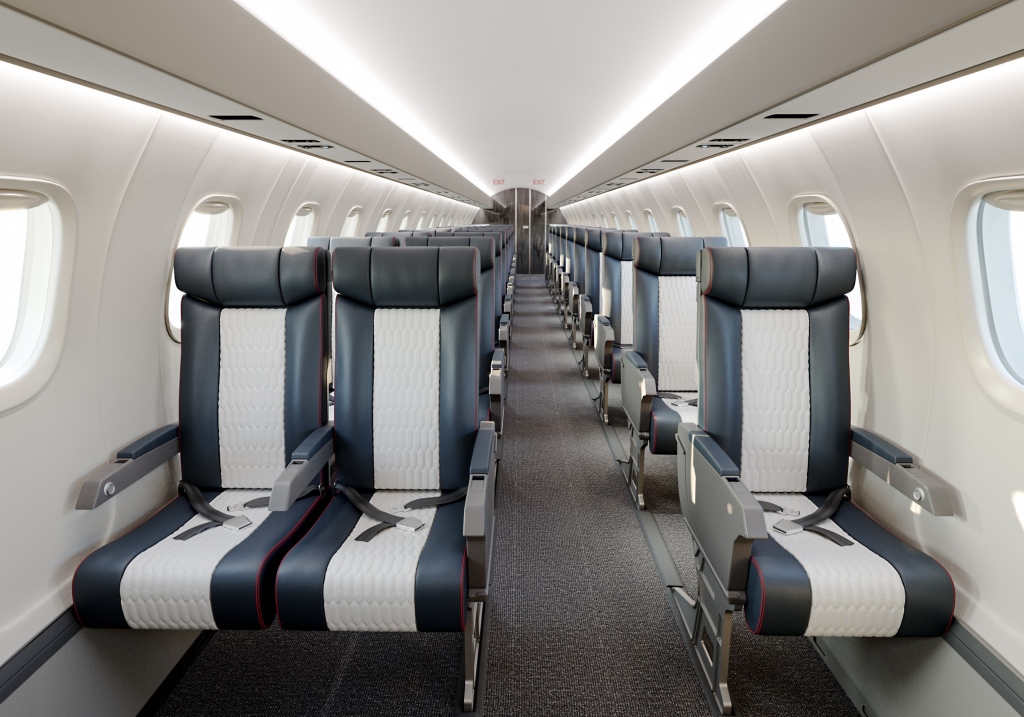 We make it clear from the start that our number one priority is you, the customer. What sets our MRO apart from others out there are the dedicated sales, support, and interiors teams that will work directly with you every step of the refurbishment project. Our commitment to your vision means that you'll walk away with exactly the regional jet interiors you pictured in your dreams.

We start every interior refurbishment process with a discussion. By meeting with you to talk design and project scope, provide renderings, and review sample materials we can come up with a plan together. Using the latest video-conferencing technology and rendering services, we can make design and material approvals easier and turnaround times faster.
Once we've nailed down a procedure to accomplish your regional interior vision, we'll pull the aircraft interior and get to work.
In the first stage, our team strips and chemical washes the aircraft seat frames so we can start fresh. Our experienced team will inspect the components and identify anything that needs replacing or repairing.
Next, we recover, refurbish, and add any upgrades or custom work to your regional aircraft's interior with tremendous precision. The final product should speak to just how seriously our talented interior designers take every hand-crafted aspect of your aircraft interior project.
The last step is to reinstall the interior in your regional aircraft and complete a function check to confirm that every detail is as it should be.
Regional Aircraft We Work With
Regional aircraft have their specific challenges and needs, and we're proud to have wielded our interior design skills on many different regional jet models in the skies today. We're always striving to stay up to date on current styles and standards for each aircraft we service. Whether you're flying a Saab 340 or an Embraer ERJ, we know the ins and outs of their overhead bins, tray tables, seat frames, and lavatories. Put our expert aircraft flooring, upholstery, and woodworking skills to work to completely refresh your regional aircraft's interiors.
Contact the C&L Maintenance and Interior Sales Manager
Trust that you're putting your regional jet in good hands with some of the best service managers and technicians in the industry. Fully trained in interior completions, our highly experienced team produces flawless jet interiors every time. Meet the crew from our Interior Design shop and always feel free to connect with us and start a conversation around your next regional aircraft interior refurbishment project.
Contact C&L Aviation Group
We are happy to answer your questions. Contact us using the form below, and someone will get back to you as soon as possible.