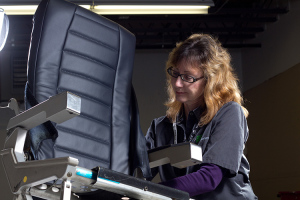 Passenger experience can be greatly enhanced by the look and feel of an aircraft interior. Refurbishing your aircraft interior is a cost effective way to increase your customers' feelings of comfort and confidence that the aircraft is maintained to a high standard.
We can provide a full interior refurbishment in line with your corporate look.
During a refurbishment, the aircraft interior is completely removed, inspected and prepped for final finish under the direction of our Interiors Shop Manager, Nick Heckerman. Interior panels are painted with FAA-approved flame retardant latex paint, and all interior placards are replaced. We can provide leather and carpet samples to match existing colors, or we can design a new look for your fleet.
The final product results in "As New" condition.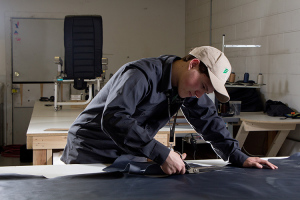 We will provide you with a menu of items you can mix and match including:
New seat covers and cushions
Side panels
Carpet
Dado material
Galley and Lavatory refurbishment
Overhead bins
Side walls
Flight deck refurbishment including repaint and new seat covers.
Connect with our team now