C&L is the largest ERJ 135/145 semi-private upgrade and modification service center in the world.
BANGOR, Maine – C&L Aviation Services, a C&L Aviation Group company, has received STC certification by the FAA for its 16-passenger business class seating and floor leveling solution to be used in the Embraer ERJ 135. The STC certifies structural modifications for seat track relocation, allowing for a 1×1 business-class seating arrangement with a comfortable and luxurious 43-inch seat pitch and extended reclining capabilities.  In this configuration, the cabin is transformed from 37 to 16 seats. Further, the STC allows for a new center aisle (prior to the modification the aisle is offset) and extended aisle width. The STC modification also includes galley improvements that increase the aircraft's beverage capacity.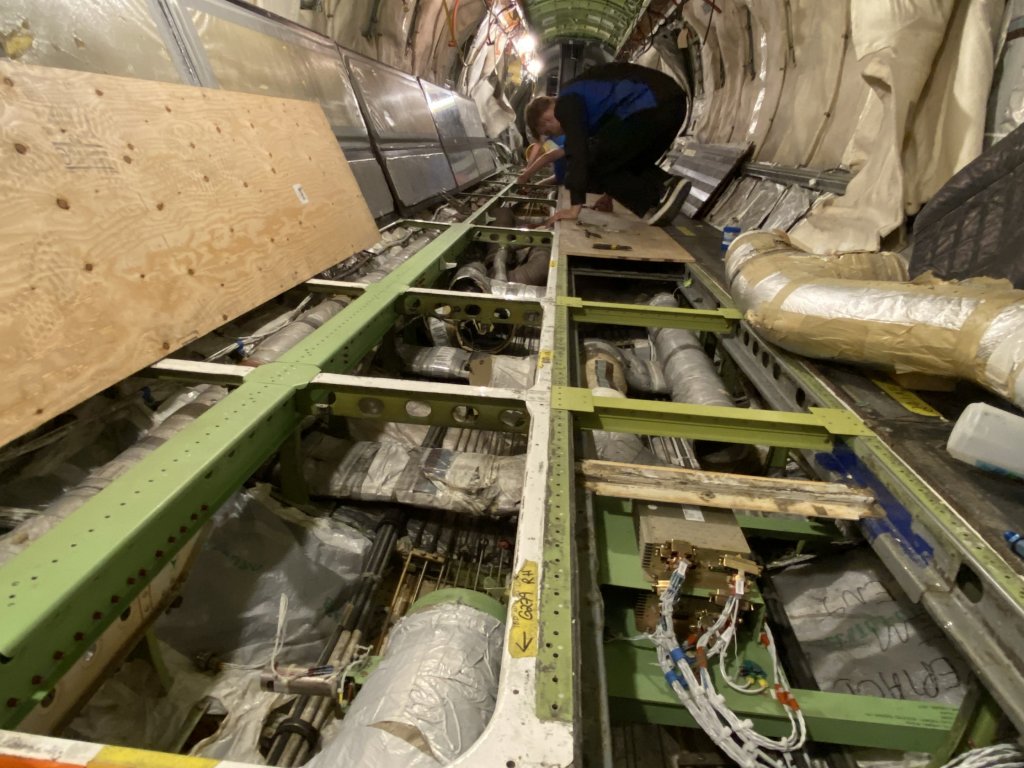 "Since we begin producing custom, semi-private aircraft interiors a few years ago we have received several inquiries for this type of configuration," said Phil Miholovich, Director of Maintenance for C&L Aviation Services. "Having our own in-house engineering group allows us to dedicate resources to STC projects like this one that meets customer's needs."
C&L is also actively working on an STC amendment to include the ERJ 145 and expect FAA approval to come before the end of 2021. The ERJ 145 will be able to accommodate up to 24 seats with this modification.
In order for these modifications to be implemented, it requires another C&L STC to be done in conjunction, which removes the cabin overhead bins, installs new ceiling and valance panels, introduces continuous run LED lighting as well as an additional row of overhead lighting.
C&L has been modifying and upgrading the interiors and systems on ERJs for several years and specializes in converting these aircraft into business-class and luxury jets. C&L also provides on-site engineering, avionics support, aircraft exterior painting, and heavy maintenance services. The company also carries one of the world's largest inventories of ERJ parts in their warehouse, which helps to reduce maintenance times associated with these types of projects. Currently, the company is developing several other ERJ upgrades including a new 1st-class seat design.
C&L Aviation Group is an FAA and EASA approved industry leader in servicing, maintaining, and supporting operators in the corporate and regional aviation industry. In addition to aircraft and engine sales and leasing programs, C&L offers parts support, heavy maintenance, interior refurbishment, aircraft teardown, disassembly services, and aircraft management. C&L is headquartered in Bangor, Maine, with international offices in Australia and Europe. www.cla.aero.