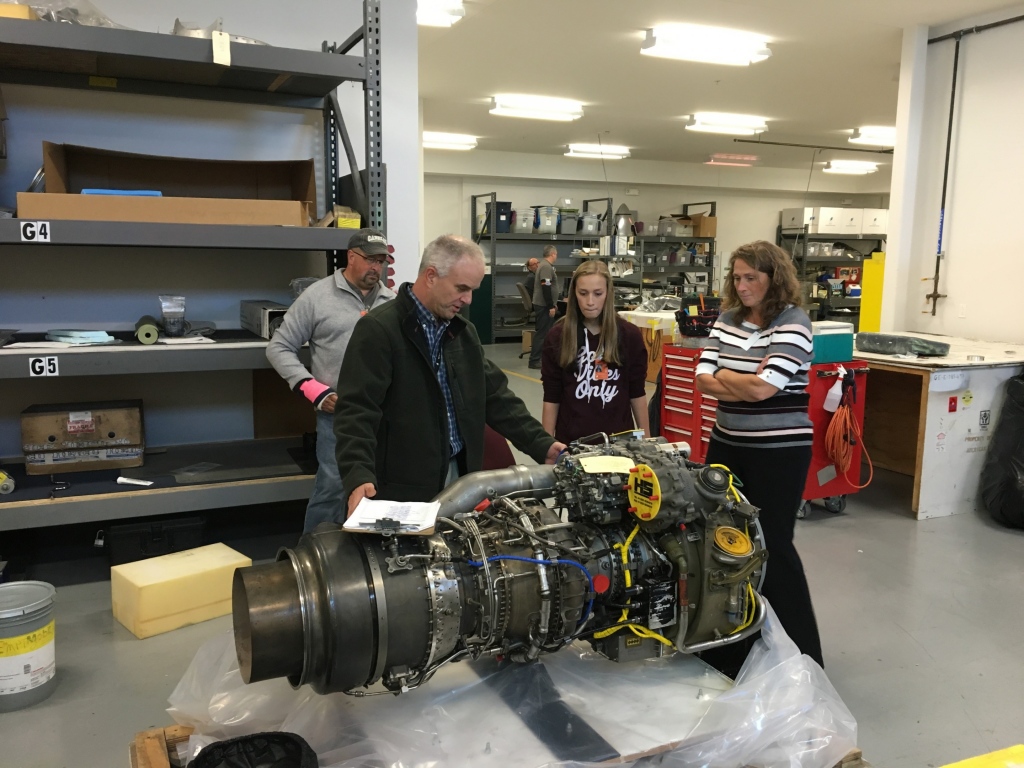 It's not unusual for us to give tours of our Bangor, Maine, headquarters. This week, however, we had a guest who can hardly be described as "ordinary."
Rachel St. Louis of Machias, Maine, is half-way to completing her first plane, a Bush Cat Light Sport. If you think that is an incredible feat, consider this: Rachel is just 14 years-old.
Rachel aspires to be an aerospace engineer, an acrobatic pilot, and a successful business owner. By all accounts, she's well on her way to at least two of those goals.
To fund her Bush Cat Light project, Rachel has been selling aviation-inspired jewelry, and she and her business, Rachel's Jewelry Machias, are garnering the attention of enthusiasts across the country. Rachel's wares were recently featured at AirVenture in Oshkosh.
We invited Rachel and her parents, Mike and Rose, to C&L's headquarters this week for a private tour and to meet with CEO Chris Kilgour and Director of Maintenance Phil Miholovich.
"I never thought it was possible to experience a tour like that just for me," Rachel said after exploring our multiple-hangar facility adjacent to Bangor International Airport. "It has inspired me even more to keep pursing [my goals] in aviation."
One of Rachel's favorite parts was walking through the different work stations and seeing the aircraft in various stages of repair and refurbishment. "[The stations] were all organized and clean," Rachel said. "I could have spent the whole day looking."
When Rachel is not working on her Bush Cat, she is typical teen busy with sports and school. But when a new section for the airplane arrives, she "drops everything" to work on the Bush Cat with her dad. She hopes to have the project completed by the time she can get her pilot's license next year.
If you are interested in learning more about Rachel, you can check out this video from Oshkosh or her website.