If you want to alter or modify part of an aircraft, you must comply with FAA regulations and policies. Some changes will require a Supplemental Type Certificate (STC). This article explains when an STC is required, what the STC development process entails, and what you need for FAA STC approval.
(Note: This article is written in accordance with FAA specifications. For STC developments in other jurisdictions, refer to the appropriate Regulatory Authority for guidance.)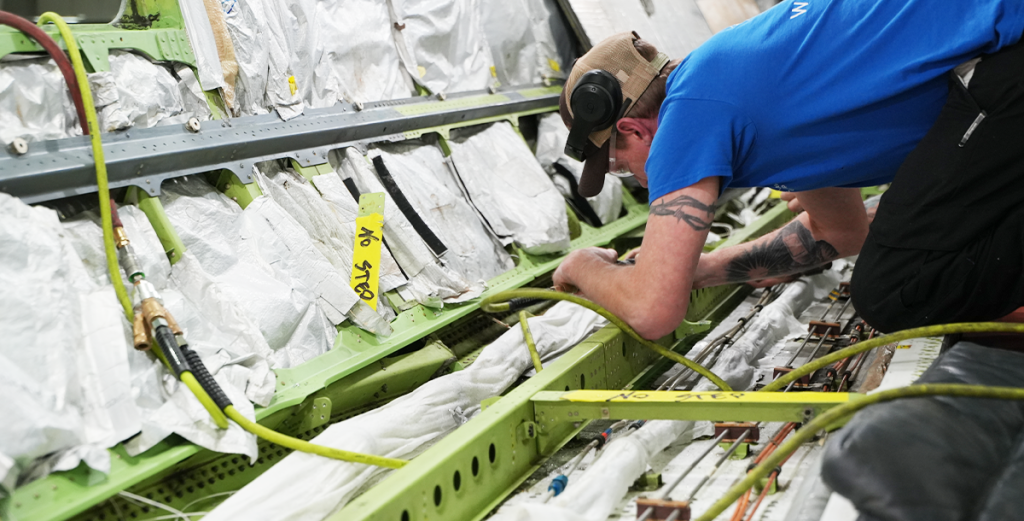 What is a Supplemental Type Certificate?
Supplemental Type Certificates (STC) are issued to applicants who receive FAA approval to modify an aircraft, engine, propeller, or other aircraft parts. How the installation affects the original type design is also approved under the STC.
What Installations Require Supplemental Type Certification?
Various aspects of an aircraft can receive changes to their original designs, from avionics systems to structural modifications. All changes must comply with FAA regulations and policies; however, not all changes require an STC. Most alterations – classified as ENG (Engineering) or EVL (Evaluation) – can be made using FAA Form 337 with FAA-approved data by a Designated Engineering Representative (DER) via an FAA Form 8110-3.
STCs are generally required if alterations are made to aspects of the aircraft that perform critical functions, such as avionics systems. For instance, any complex alterations to avionics systems – beyond the installation of basic instruments – would require an STC.
Alterations classified as STC, EVL, or ENG are listed in the FAA's Major Repair and Alteration Data Approval.
What is the Supplemental Type Certificate Development Process?
To receive STC issuance from the FAA, you must complete applications, development of the proposed change, and demonstrate compliance with FAA regulations and policies.
1. Technical and Logistical Details
Once you've decided an alteration could benefit an aircraft, you'll need to determine whether the alteration is feasible. A certified engineer or MRO that provides STC development will be able to help you throughout the entire STC process. Generally, they will review related regulations, policies, and approval methods to see if the requested alteration or installation requires an STC. Then, they will work with engineers to outline the technical and logistical aspects.
Major alterations impacting the aircraft performance require an Initial Technical Coordination Meeting (ITCM), where engineers from the applicable disciplines discuss how to accomplish the alterations while remaining compliant with airworthiness regulations.
2. STC Application
After determining the alteration logistics, an application for STC approval (Form 8110-12) is filed with the FAA.
For major alterations, there may be a preliminary meeting with the FAA, known as a type certification board (TCB) meeting, discussing how to certify the changes.
3. Design and Data Development
Design and substantiation data are developed to demonstrate how the part will be modified from its original design type and installed on the aircraft. Further, it demonstrates how these modifications will comply with federal aviation regulations (FARs).
4. Compliance Verification
At this stage, you need to receive a type inspection authorization (ITA) from the FAA or Organization Designation Authorization (ODA). Either the FAA or ODA will verify that the proposed installation complies with existing regulations and policies.
5. Prototype Aircraft Inspection and FAA or ODA Authorized Inspection
A prototype aircraft installation is inspected to ensure that it conforms to the design data.
A Designated Airworthiness Representative (DAR) and/or a Designated Engineering Representative (DER), authorized by either the FAA or ODA, performs a variety of inspections and tests to ensure compliance. These tasks generally include
Inspecting the installation
Conducting applicable tests (e.g., ground and flight tests) and system performance, and
Ensuring non-interference with other aircraft systems
6. STC Approval
The FAA issues STC approval after completing all inspections and ensuring compliance with the appropriate regulations and policies.
Once receiving certification, the MRO issues the return to service FAA Form 337. This document includes information about the STC development and notifies the FAA that the installation is complete.
7. Foreign STC Validation
Foreign aviation regulatory authorities (e.g., EASA, TCCA, CASA, etc.) may validate FAA STCs. The U.S. has established bilateral agreements with most airworthiness authorities across the globe. Be sure to review bilateral agreements for the applicable country.
For example, the "Technical Implementation Procedures" (TIP) Revision 6 is the most current bilateral agreement between the U.S. and EASA. Once an FAA STC has been issued, the TIP must be reviewed to determine if the change is considered Basic or Non-Basic. Then, an application can be filed with EASA to begin the validation process. STCs classified as Basic are eligible for the Streamlined validation process, which is usually completed quickly and at a lower cost. STCs classified as Non-Basic can take a while longer and be slightly more costly.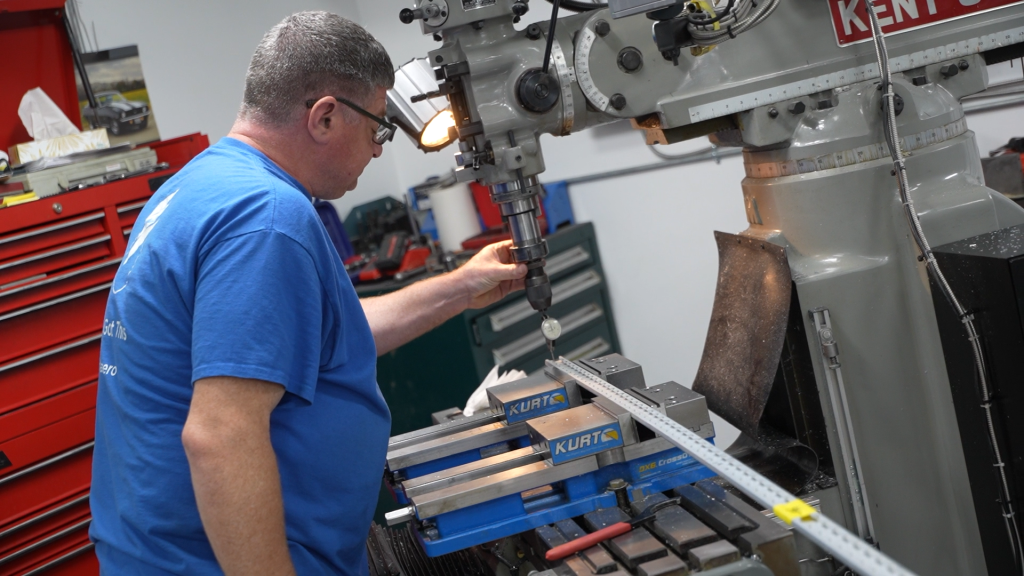 What Do You Need for Supplemental Type Certification Approval?
For an STC to be issued, all of the following qualifications must be met:
Technical data is examined and approved
Alterations conform to technical data, and
Necessary tests and compliance inspections are completed
For more information, visit the FAA website.
How Long Does the Supplemental Type Certification Process Take?
How long the certification process takes depends on the authority you are working with and the project's complexity. For instance, the STC process may take 3-6 months when working with an ODA. More complex projects, such as modifying flight information display systems (FIDS), can take up to a year or more to complete.
Supplemental Type Certification Approval Advice
Before you begin the STC process, you will want to work with an engineer or MRO that can support you and provide the installations. It is good practice to review what experience the developer has with STC development:
Review their certifications
Check into their technical background
Determine whether they have the necessary resources (e.g., can coordinate inspections and tests with the appropriate authorities) for completing your project
If you have any questions about STC development or want to pursue an STC, feel free to contact us at C&L Aviation Group.
For More Information, Please Fill Out the Form Below