Most Hawker aircraft models require a G check (i.e., a 48-month inspection or Phase G inspection). G checks are extensive inspections performed on the aircraft's interior and exterior to ensure airworthiness.
This article outlines what a Hawker G check is, how much it costs, how long the downtime is, and what to look for in an MRO performing the G check. Plus, this article includes information about other inspections and maintenance that may be performed on a Hawker aircraft while it is in the shop for a G check.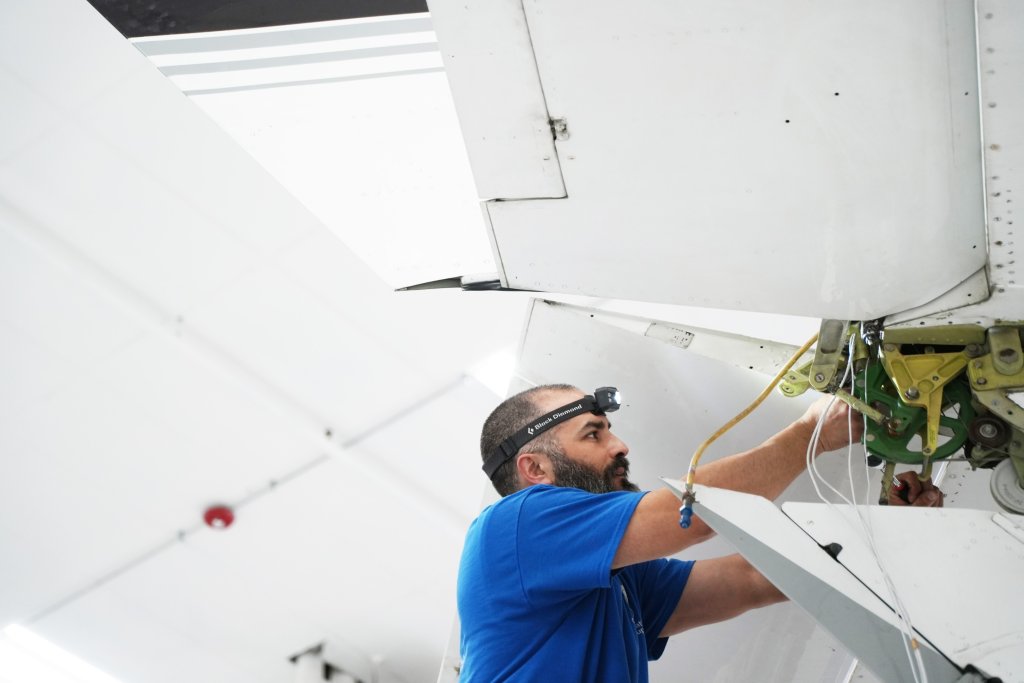 What is a Hawker G Check?
G checks happen every 48 months and are part of a series of inspections (400-hour, B, C, D, E, F, G) conducted on Hawker 700A, 700B, 750, 800A, 800B, 800XP, 800XPi, 850XP, 900XP, and 4000 aircraft models. These inspections review multiple aircraft systems to ensure airworthiness.
G checks are one of the most in-depth inspections performed on a Hawker. The Hawker aircraft maintenance manual (AMM) lists G check inspection items under the Air Transport Association (ATA) Code 5, including the following:
Bonding checks
Navigation
Landing gear
General lubrication (all areas refer to Part 7)
Fuselage skin visual inspection
Flight controls
Air conditioning
Electrical power
Fuel
What Inspections May Coincide with a Hawker G Check?
G check findings may require additional inspections and maintenance. Completing other inspections and repairs or overhauls during a G check benefits operators by minimizing costs and downtime. These other inspections may include E and F checks, special structural inspections (SSI) items, and upcoming calendar items.
E checks happen every 12 months, while F checks happen every 24 months. These inspections should ideally coincide with G checks every four years. Sometimes, these checks no longer align, resulting in the aircraft being down for maintenance multiple times. If this is the case with your aircraft, consider performing maintenance during the G check to get these inspections aligned for the future.
SSI items may be due at various times, and other items may require maintenance after a specified number of flight hours. Most operators use a maintenance tracking program to track when maintenance items come due. We recommend that operators review the due list and work with aircraft technicians to determine what maintenance items will be coming due soon. Again, this continues to benefit operators by completing upcoming maintenance items while the aircraft is already down for a G check.
Leading Edge Inspections
Although not required in the AMM, we recommend that Hawker leading edges be inspected (using X-ray imagining) at the time of a G check as a preventative measure against corrosion. Corrosion is a common finding on leading edges and de-ice panels. (Note that the turnaround time for repairing corrosion can be lengthy. As a quicker alternative, consider exchanging leading edges and de-ice panels for overhauled units.)
How Much Does a Hawker G Check Cost?
G checks on Hawkers typically have a flat rate of $25,000 to $30,000.
This price accounts for the G check only. It does not account for E and F checks performed during the G check. It also does not account for any issues discovered during the inspection that may require further inspections, maintenance, repair, or overhaul.
Operators can expect to pay an extra $10,000 to $20,000 for additional inspections and maintenance.
How Long Are Hawker G Check Downtimes?
Downtime for a G check only is typically 9 to 12 days.
Any discrepancies found during the inspection may extend downtime by 5 to 7 days (or longer).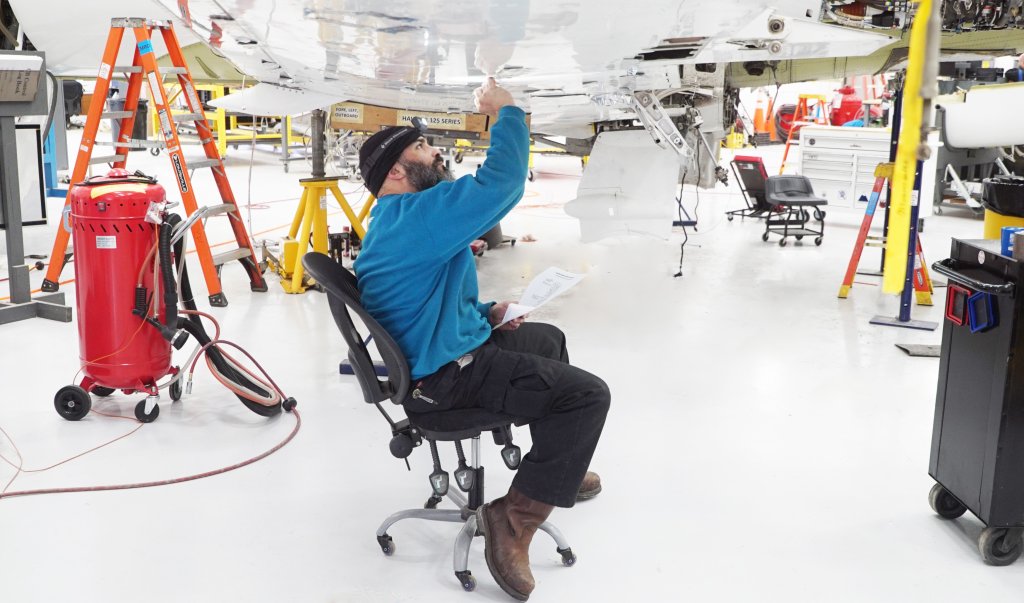 What to Look For in an MRO?
When researching MRO options for Hawker inspections, consider the following:
Does the MRO have regular experience working on Hawker airframes?
Can they perform all inspection items on the Hawker AMM checklist?
Can they perform maintenance on-site for issues discovered during the inspection?
Can they quickly obtain replacement aircraft parts?
Do they offer a one-stop solution to minimize downtime? (maintenance, interior, avionics, etc.)
Look for MROs with experience and the capability to perform not just the G check but other inspections and potential repairs and overhauls. This will further benefit operators because it reduces the need to travel to other MROs and minimizes costs and downtime.
For More Information, Please Fill Out the Form Below