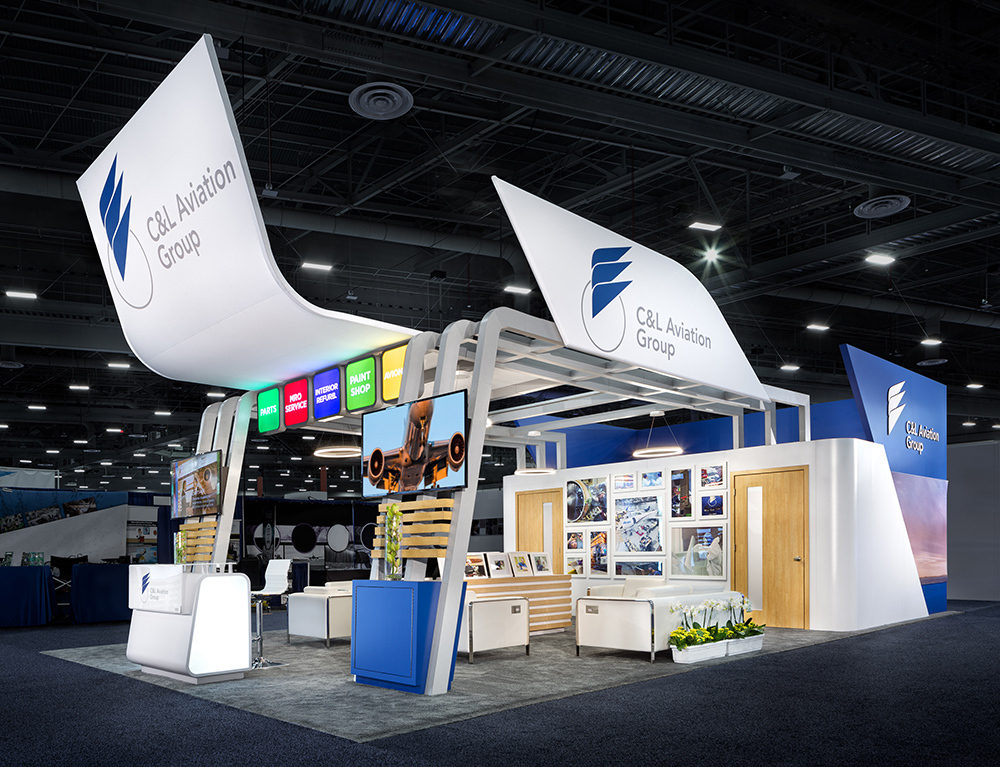 Are you attending MRO Americas 2023? This year's 3-day conference features over 870 exhibitors, plus guest speakers and presentations. With so much happening, how will you ensure that you visit booths and attend sessions that are relevant to you?
We at C&L Aviation Group (Booth #3311) have been exhibiting at MRO Americas since 2015, so we have learned a few ways to make the most of your time at the event. We have compiled a list of tips and answered the most frequently asked questions to help you prepare for MRO Americas 2023.
Tips on Spending Your Time at MRO Americas 2023
Determine Your Goals
What knowledge do you want to gain or contacts to make while at the conference? Determining your goals ahead of time will assist you in organizing your itinerary for the event.
Make a Game Plan
Once you know what goals you want to achieve while at the conference, review MRO Americas' event agenda to determine which speaker or panel presentation is applicable to you and your goals.
Also, review MRO Americas' registered exhibitors and decide which 10 you want to visit. Writing down 1-2 goals you have for visiting each booth will keep you on task.
Then print out a copy of the exhibition floor map. Circle the companies and presentations you want to see and determine the order in which you will visit them.
Set Meetings Ahead of Time
If you have a long list of people you'd like to talk to and only a limited amount of time, call or email the people on your list ahead of time to schedule an appointment. Keep in mind that it's more productive to meet with people earlier than later.
You may also schedule meetings outside of the tradeshow, such as going to dinner.
Connect on Social Media
With the MRO Americas app, you can browse exhibitors and products, connect with attendees, book meetings, and schedule your day.
Also, consider joining the Aviation Week Network Social Media groups, including Facebook, Twitter, LinkedIn, and YouTube. The official event hashtag on Twitter is #MROAm and event tags include @avweekevent, @mronenetwork, and @aviationweek.
Get Out of Your Comfort Zone
Conferences are a great way to make new connections. This might mean stepping out of your comfort zone. Sit next to people you don't know. Visit booths and introduce yourself. When you return home, put all those business cards to good use and follow up with your new acquaintances. Now they will be a familiar face at the next conference.
Attend Panel Discussions
It's important to always be learning, and panel discussions are a great way to stay on top of the latest innovations and ideas in the industry. Panel discussions also offer an inherent opportunity to connect with fellow decision-makers and leaders.
Share What You Learned
While at the conference, take a few moments to jot down any key takeaways from a presentation or insightful conversation. Later, you can write more detailed notes, strategize how you will implement what you have learned, and share what you learned at the conference with your colleagues at the office.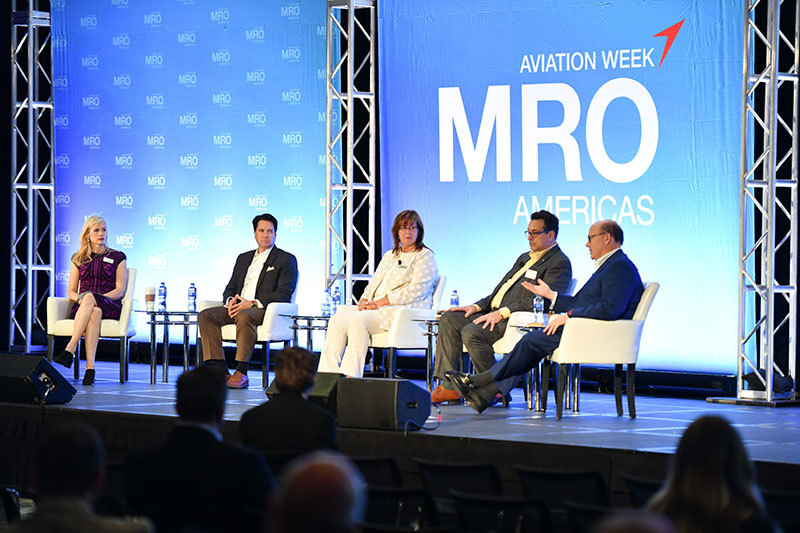 FAQs – MRO Americas 2023
When and where is MRO Americas?
MRO Americas is from April 18-20, 2023, at the Georgia World Congress Center in Atlanta, Georgia.
What are the hours of MRO Americas?
Exhibition Halls are open from 9:30 am to 5:30 pm on Tuesday, April 18 and Wednesday, April 19, and from 9:30 am to 1:00 pm on Thursday, April 20.
Where should I stay for MRO Americas?
MRO Americas, in partnership with onPeak, offers convenient hotel options at discounted rates. You can make reservations through onPeak and choose from a wide selection of local hotels.
Reserve your rooms early to get the best location, such as either within walking distance or only a quick Uber ride away from the venue.
What should I wear to MRO Americas?
MRO Americas is a professional event and generally requires business attire, ranging from business casual to a more formal suit. When picking out your wardrobe, the most important thing to remember is to wear what you feel confident and comfortable in. Also, wear comfortable shoes because you will likely be standing and walking most of the day.
The venue also offers coat and bag check from 8:00 am to 6:00 pm on Wednesday and 7:30 am to 2:00 pm on Thursday.
How do I register for MRO Americas?
To register for the event, visit the MRO Americas 2023 website.
See You at MRO Americas 2023!
Now that you have set goals, made plans, and are ready to make new connections, we hope you'll visit us in booth #3311. C&L Aviation Group is a leading supplier of parts and services, with multiple maintenance hangars, paint and interiors shops at their Bangor, Maine, facility, and parts warehouses worldwide. With decades of aviation experience, our team is ready to discuss and answer any questions you may have on various aspects of the industry.
To schedule a meeting with us at MRO Americas 2023, contact us here.
For more information please fill out the form below.