Are you considering a new battery for your Embraer Legacy, ERJ 135, or ERJ 145 aircraft? If you are thinking about switching to a sealed lead-acid (SLA) battery, you might be wondering how it compares to other aircraft batteries.
This blog highlights the Concorde RG®-442 SLA battery and explains its benefits to help you make an informed decision when purchasing your next aircraft battery.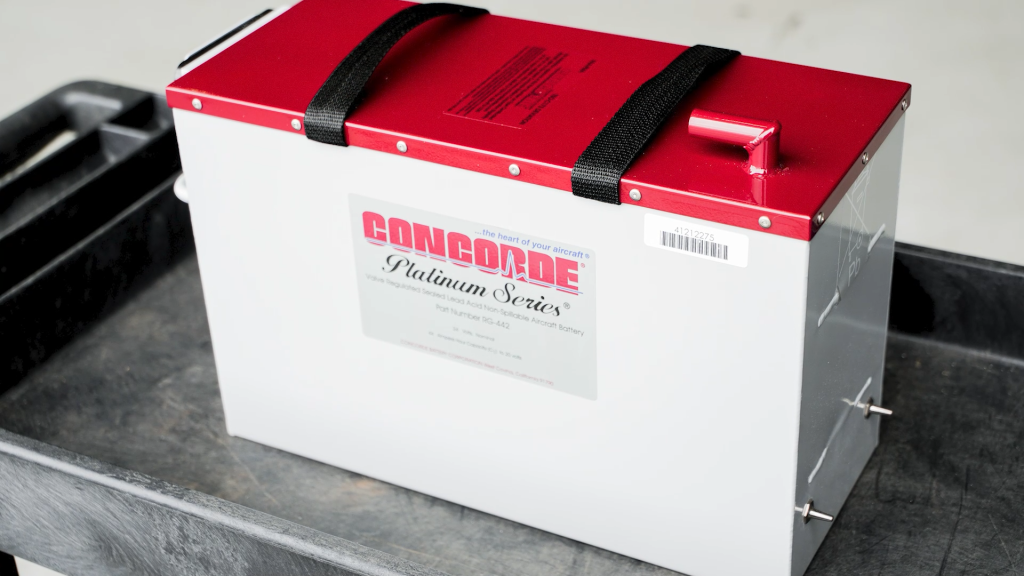 What are the Different Kinds of Aircraft Batteries?
Sealed Lead Acid Batteries
Sealed Lead Acid batteries (SLA or SLAB) are best known for being maintenance-free and spill-proof (more on this below). These batteries are also known as valve regulated lead acid (VRLA) batteries because they have pressure relief valves that control the battery's internal pressure. The valves open to release pressure that could build up if the battery is overcharged. Under normal conditions, pressure is minimized due to the internal recombination of hydrogen and oxygen gases formed during the charging process.
Nickel Cadmium Batteries
Nickel Cadmium (Ni-Cd) batteries are made up of cells containing interleaved electrodes and a separator system with a gas barrier. This barrier prevents oxygen recombination (which could inhibit the cells' ability to charge) and helps to ensure a low and stable current in the event of overcharge. If the barrier becomes damaged or worn out, the cells will not charge, resulting in a drop in voltage. Continuing to charge a battery that has cells with a compromised gas barrier could result in the cells drying out and battery failure.
Ni-Cd batteries are also vented, allowing for the release of gas within the battery but preventing the escape of the electrolytes. The vent valves are removable to facilitate water addition, which is a key part of the maintenance activity when the battery comes through the shop.
Ni-Cd batteries are made with nickel-plated copper cell links and nickel-plated copper nuts.
How Does Concorde's SLA Battery Compare to Other Batteries?
Maintenance
Like other SLA batteries, the Concorde's Recombinant Gas (RG®) 442 SLA battery is maintenance-free. Gases recombine within the battery, meaning that the battery does not require water replenishment like Ni-Cd batteries. It is also spill-proof, saving the airframe from corrosion due to electrolyte overspray or spillage.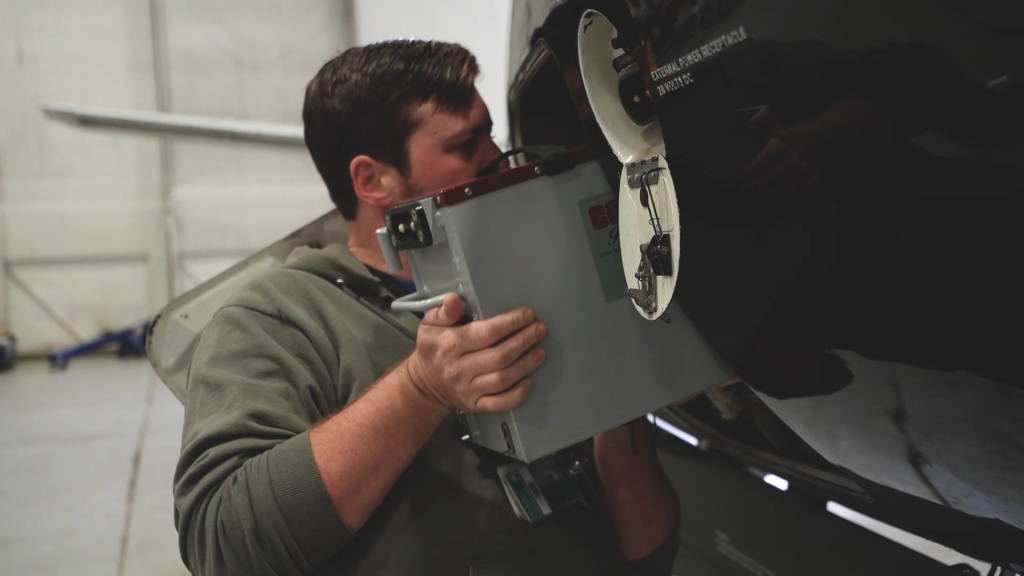 Downtime
The Concorde RG®-442 does not require the time-consuming cycling that is common with Ni-Cd batteries, resulting in less downtime.
Starting
The Concorde RG®-442 is dual-purpose, meaning it can be used for main or emergency starting. It can also be used as a backup in the event of a generator failure. Further, the robust intercell connections with the silver-plated copper MS3509 connector maximize outrush current for dependable starts under extreme loads.
The RG®-442 is also capable of starting in all temperatures. Its performance in cold temperatures is equivalent to or even better than Ni-Cd batteries.
Protection/Safety
Concorde's proprietary PolyGuard® separator system provides additional protection against both shock and vibration. No other SLA battery includes this extra layer of protection.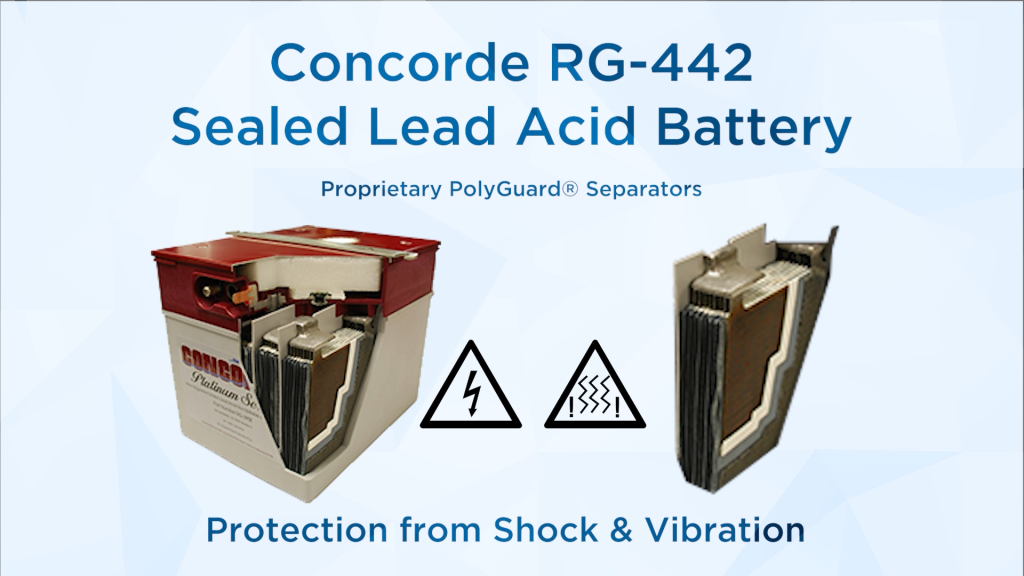 The RG®-442 SLA battery does not overheat, so there is no fear of thermal runaway. Over-temperature detection systems are not required.
It is also fire-resistant.
Shipping
SLA batteries have been deemed non-dangerous and have passed DOT shipping requirements. SLA batteries, unlike Ni-Cd, are HAZMAT-exempt and safe to ship.
Other Considersations
The Concorde RG®-442 SLA battery also has long-lasting charge retention and improved current conductivity in comparison to other SLA batteries.
Also, it is 100% recyclable.
How Can an SLA Battery Save You Money?
In comparison to Ni-Cd batteries, the RG®-442 has a variety of money-saving benefits:
It has a reduced cost per flight hour.
It has a lower acquisition cost.
It is less costly to maintain.
It is HAZMAT-exempt, making it less costly to ship (and takes less time in transit).
Specifications of the RG®–442 SLA Battery?
The Concorde RG®-442 SLA battery has been certified for Embraer Legacy, ERJ 135 and 145 aircraft. It is interchangeable with existing batteries and may only require minor modifications for installation.
Before installing RG®-442, you should contact Concorde to review the proposed installation, especially if you are considering installing the battery in an unconventional position.
The RG®-442 SLA battery is factory tested for airworthiness and is ready for installation upon delivery.
Why Switch to the Concorde RG®–442 SLA Battery?
In addition to easy installation, no maintenance, and its various features and monetary savings, the Concorde RG®-442 SLA battery is TSO approved.
For more information please fill out the form below.