If you're looking to obtain aircraft parts, you've probably heard the debate between OEM and PMA parts. Conflicting information about which is better may leave you feeling confused and uninformed. The truth is that both OEM and PMA parts have advantages, and knowing which one is the best will depend on your individual application.
This article describes OEM and PMA parts, debunks some misconceptions, and explains what factors need to be considered when choosing between OEM and PMA parts.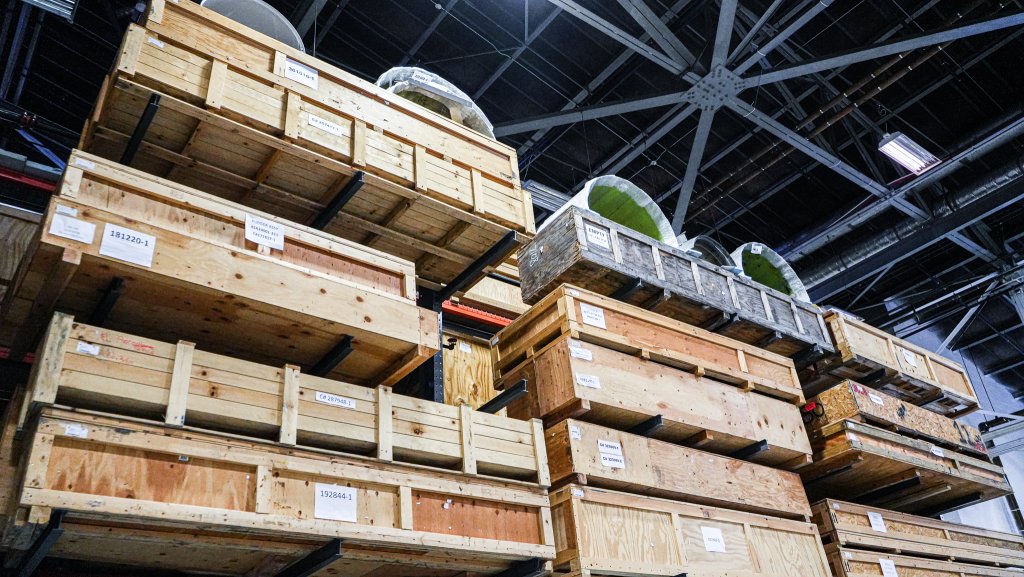 What are OEM and PMA Parts?
Parts produced by the original equipment manufacturer (OEM) are the same standardized parts originally installed on the aircraft.
Parts that have received parts manufacturing approval (PMA) from the FAA can be sold as an alternative to the OEM part. At a minimum, PMA parts must be the same fit, form, and function as the equivalent OEM parts.
Why Do PMA Parts Exist?
Traditionally, OEMs have controlled the aircraft parts market. With PMA parts, operators have an alternative for OEM parts that may be higher in price or in low supply, providing operators with options and increased availability.
Further, if an OEM part has a known defect, PMA parts may address that issue.
Common Misconceptions about OEM vs PMA Parts
There are numerous misconceptions about OEM and PMA parts, including who can produce PMA parts, whether OEM parts are better quality, and whether PMA parts can be installed with OEM approval.
Can Just Anyone Manufacture a PMA Part?
For a non-OEM to manufacture and sell parts, the company must receive parts manufacture approval from the FAA. However, just because a company has parts manufacturing approval does not mean that any part they produce is automatically a PMA. The parts must be tested, inspected, and approved in accordance with FAA standards and regulations.
Only a PMA covers both the design and production of a part.
Are OEM Parts Better Quality Than PMA Parts?
It is a common misconception that PMA parts are of a lower quality than OEM parts. In reality, PMA parts are held to the same quality standards as OEM parts. For a part to receive FAA approval, it must meet specific standards and regulations to determine if it is of equal or better quality than the OEM part.
Are PMA Parts 100% Interchangeable with OEM Parts?
The FAA stated in a 2008 Special Airworthiness Information Bulletin that PMA parts are valid replacements for their OEM equivalents. (Whether you'll be allowed to exchange an OEM part with a PMA part will depend on your organization; see below.)
Do OEMs Approve PMA Parts?
While some OEMs will try to steer you clear of PMA parts, some OEMs do source parts from manufacturers under a licensed PMA, which allows PMA parts to be installed on their aircraft. For instance, PPG (an aircraft transparencies company) is a PMA manufacturer that provides windshields for ATR aircraft that have been approved by the original manufacturer.
If the OEM has approved a PMA part, it may be included in the illustrated parts catalog (IPC). Usually, PMAs are not included in the IPC, which contributes to the misconception that PMAs are inferior to OEM parts.
Do PMA Parts Cost Less Than OEM Parts?
Generally, PMA parts cost less than the OEM equivalent; however, that is not always the case. PMA parts that address a known defect in an OEM part may have the same or higher price as the OEM part. Also, the availability of the part will impact the price.
When Should You Accept an OEM or PMA Part?
Deciding whether you can install an OEM or PMA part on your aircraft will depend on a variety of factors.
PMA Parts are Only Approved for Certain Applications
Before installing a PMA part, you must ensure that the part has been approved for your aircraft. PMA parts are approved for certain applications, oftentimes very specific to the make, model, and serial number of the aircraft. PMA parts cannot legally be installed on any aircraft for which it was not tested. Further, PMA must have FAA approval.
You'll also want to ensure that the PMA is still valid. PMA parts may lose their approval if the FAA or the manufacturer repeals the approval. This can happen if the part underperforms and no longer meets FAA standards and regulations or is no longer fulfilling consumer needs. (This can also happen with an OEM part and will be documented in the part's manual.)
To see what PMA parts are approved for your application, visit the FAA Dynamic Regulatory System database.
Your Organization Determines Whether PMA Parts can be Installed
Even though a PMA part has been approved for installation on your type of aircraft, it does not mean that your organization will accept the part. Your organization's quality standards may allow for some PMA replacements and not others.
Not All Countries Will Accept PMA Parts
PMAs are approved under FAA regulations and may not be approved by other national organizations. PMA parts are generally only accepted for import and installation on an aircraft in another country if the U.S. has a Bilateral Aviation Safety Agreement (BASA) with that country.
Note: Some countries may have their own part approvals similar to PMA which may not be accepted within the U.S. Always review applicable documents and regulations to determine whether a part will be accepted and recognized as airworthy by another country.
Availability, Performance, Price, and Personal Preference
If you have the option to choose between OEM and PMA parts that are approved for your application and by your organization, you may want to compare the parts based on the following criteria:
Availability – Which part is readily available on the market?
Performance – Which one performs better? Does the PMA part offer modifications and improvements over the OEM part?
Price – How much do they cost? Does the OEM part offer better performance that justifies the higher cost?
If availability, performance, and price are comparable, the deciding factor will be personal preference. For instance, if you are familiar with the PMA manufacturer, you may opt for their products, whereas if you are looking for an exact match to what is currently on your aircraft, you may want to purchase from the OEM.
For more information please fill out the form below.