If you operate an ATR 42 or 72 turboprop, you may already be aware of the difficulties of overhauling or acquiring propeller blades. ATR propeller blades are in high demand and low availability, making those parts expensive on the aftermarket. This article explores what has led to this ATR propeller shortage, providing you with knowledge about the cost and availability of ATR propeller blades, and how you can extend the life of your current blades to avoid the challenges of the current ATR parts market.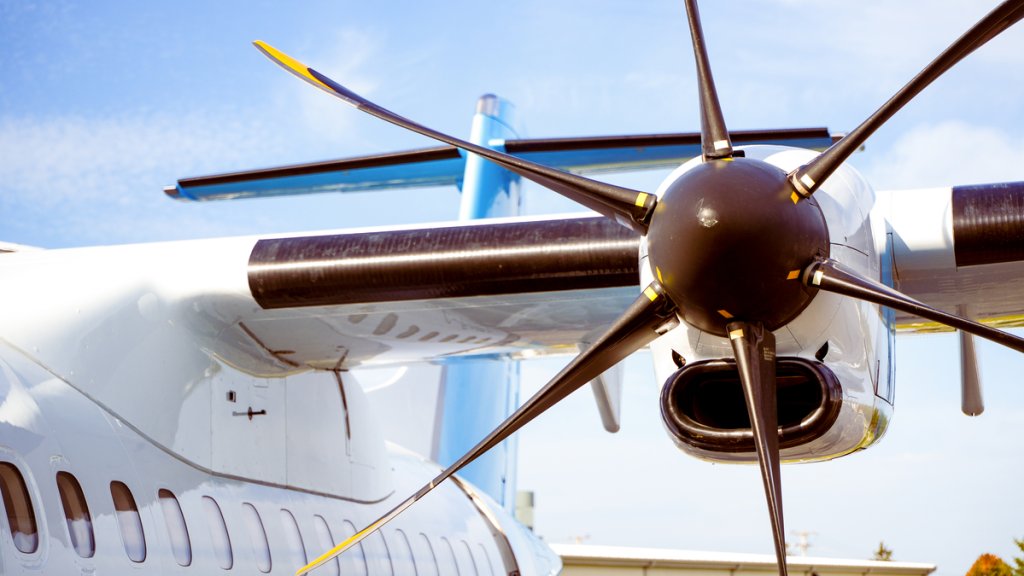 What is Happening in the ATR Propeller Blade Industry?
The COVID-19 pandemic impacted the ATR turboprop blade industry by disrupting scheduled overhauls and causing supply chain issues, which factored into the depletion of ATR propeller blades on the aftermarket. These factors combined have contributed to rising propeller blade costs and low availability.
Postponed Overhauls
Like a lot of aircraft during the pandemic, many ATR aircraft were temporarily out of service. This resulted in postponing routine propeller blade repairs and overhauls. When travel bans were lifted, ATR aircraft were some of the first regional aircraft to return to operation. As a result, a large influx of propeller blades was sent to repair vendors, in most cases exceeding the repair vendors' original capacity.
Before the pandemic, the average ATR propeller entered and exited a repair shop within 45 days. Due to the large number of blades returning to the shop after the pandemic, this turnaround time increased to about 120 days. Efforts have recently been made to improve turnaround time; some MROs are now returning overhauled propeller blades in approximately 60 days.
Aviation Supply Chain Issues
Supply chain issues have impacted the aviation industry, including component part availability for both the OEM manufacturer and MRO overhaul facilities. This has also affected the availability of parts and components used to overhaul ATR turboprop blades.
Available Spare ATR Propellers on the Aftermarket
ATR aircraft that had been temporarily grounded during the pandemic may have had parts removed, such as their propeller blades, to keep other aircraft operable. As air travel resumed, these aircraft required parts to return to service. Spare ATR propeller blades were purchased from the aftermarket, depleting ATR propeller blade availability.
This shortage in the aftermarket has also led to an increase in price. An ATR turboprop blade in overhaul condition has increased from $55,000 to over $105,000.
Why Maximize the Life of Your Existing ATR Propeller Blades?
Given the current ATR propeller blade situation, you may want to maximize the life of your existing propeller blades. By doing so, you ensure that your blades can be overhauled, rather than scrapped. Further, you'll allow yourself time to wait until (hopefully) turboprop blades are more available or cost-effective on the aftermarket.
What Damages ATR Propeller Blades?
The level of erosion to ATR propeller blades depends on the environment in which the ATR aircraft operates. Erosion is generally caused by sand, sea salt, dirt, and gravel.
Rocks and gravel hitting the propeller blades can also nick or dent the blades. Further, flying in colder climates can lead to damage caused by ice buildup on the propeller blades.
If your ATR aircraft regularly operates in any of these environments or climates, you may want to protect the blades.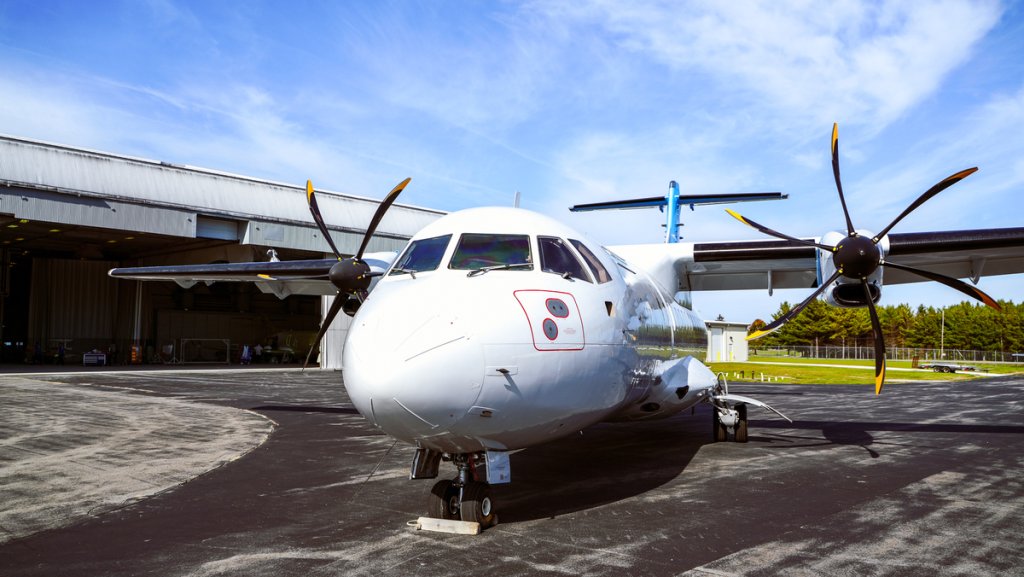 How to Protect ATR Propeller Blades?
Washing the Blades
Regularly washing the blades after use can help to remove built-up debris.
Redressing
Periodically redressing the ATR blades protects the composite material from erosion. To redress the propellers, an OEM-approved black paint is sprayed over the blade's surface.
At C&L, we recommend redressing the blades every two years during a scheduled maintenance event as per the Component Maintenance Manual (CMM).
Inspecting the Deicer and Nickel Sheath
ATR turboprop blades should be inspected at regular intervals to ensure that there is no damage. The deicer should be operable to prevent ice buildup. Any nicks or dents to the nickel sheath may require it to be repaired or replaced.
Avoiding Reverse Pitch
Some ATR aircraft operators use reverse pitch (or negative propeller pitch) to slow the aircraft after landing on the runway. Unfortunately, reverse pitch draws debris into the blades and can increase erosion. Reverse pitch should be avoided on sand, dirt, or gravel runways.
What are Other Ways to Maximize the Life of ATR Propeller Blades?
Protecting your ATR turboprop blades not only keeps them serviceable longer but also minimizes the risk of blades being scrapped when it comes time for overhaul. Having your blades overhauled and reinstalled on your aircraft will save you money that would otherwise be spent on purchasing blades off the aftermarket or from the OEM.
OEMs are also working to help operators maximize the life of their blades through repair schemes. By repairing turboprop blade components that would traditionally have been beyond economical repair (BER), propeller blade components can be reused. For example, Collins Aerospace (formerly known as Ratier Figeac) began repairing Dowhel pin holes on propeller blades, which would have otherwise resulted in the blades being scrapped during the overhaul process.
If you have BER propeller blade components, check to see if they can now be repaired by the OEM. You may have a spare component either to use and maximize the life of an existing blade or to sell and increase availability on the market.
Related Reading: "How to Upgrade Your ATR 72 Carbon Brakes?"
For more information please fill out the form below.