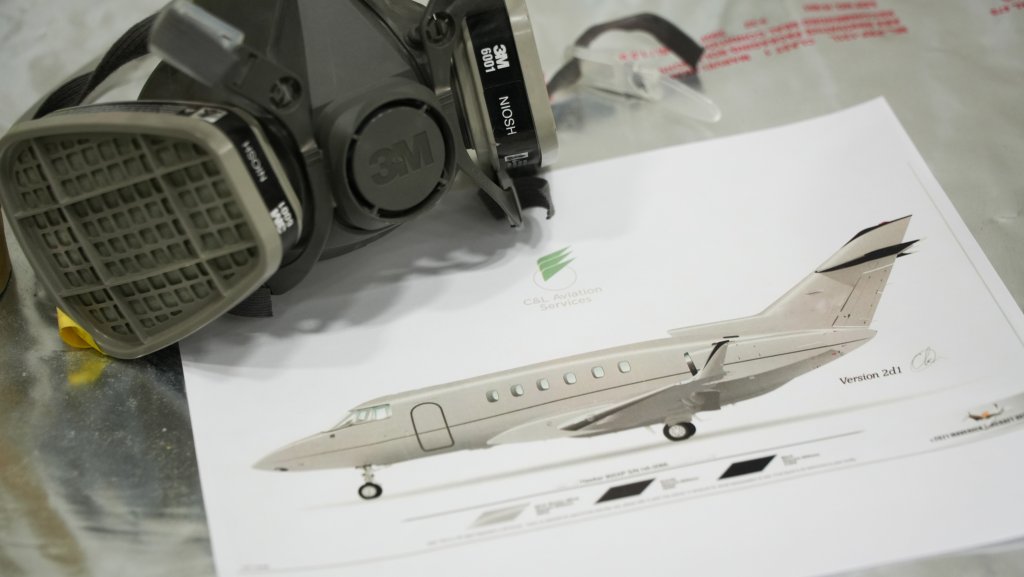 You may have heard that the best time to get your aircraft painted is when it is already in for routine maintenance, usually during heavy checks. Sometimes, however, a paint job cannot wait. An aircraft in need of paint may leave customers with the impression that other aspects of the aircraft require maintenance, even if everything is functioning properly and are not yet due for maintenance.
Whether you require a regularly scheduled paint job or not, we have some tips on when to get your aircraft painted and how to select the right facility.
When To Get New Paint
Aircraft should be routinely painted anywhere between 5 and 10 years. When within that range you believe the aircraft should receive a new coat of paint will depend on how you want your aircraft to be perceived.
The condition of the paint won't impact whether the aircraft can be flown, but it may factor into whether a passenger wants to fly on the aircraft. A good paint job is critical for the customers' confidence and comfort.
The condition of the fuselage skin under the paint will also necessitate when the aircraft needs to be repainted. Until the paint is stripped off, it can be difficult to determine whether there is corrosion under the paint. Having your aircraft routinely stripped and painted is the only way to ensure that hidden damage is found and addressed.
When to Schedule a Paint Job
Most paint facilities require 2-3 months advance notice for scheduling an aircraft for a new paint job. Keep this lead time in mind when deciding when to schedule your next paint job – whether it is routine or more urgent.
Often, critical paint issues like corrosion are uncovered during heavy checks. If a routine paint job was not scheduled as part of the heavy check, the discovery of corrosion may necessitate the aircraft staying in maintenance longer or having to come back later when an appointment can be scheduled with the paint hangar.
It is best practice to plan ahead and anticipate aging paint issues to avoid conflicts in scheduling.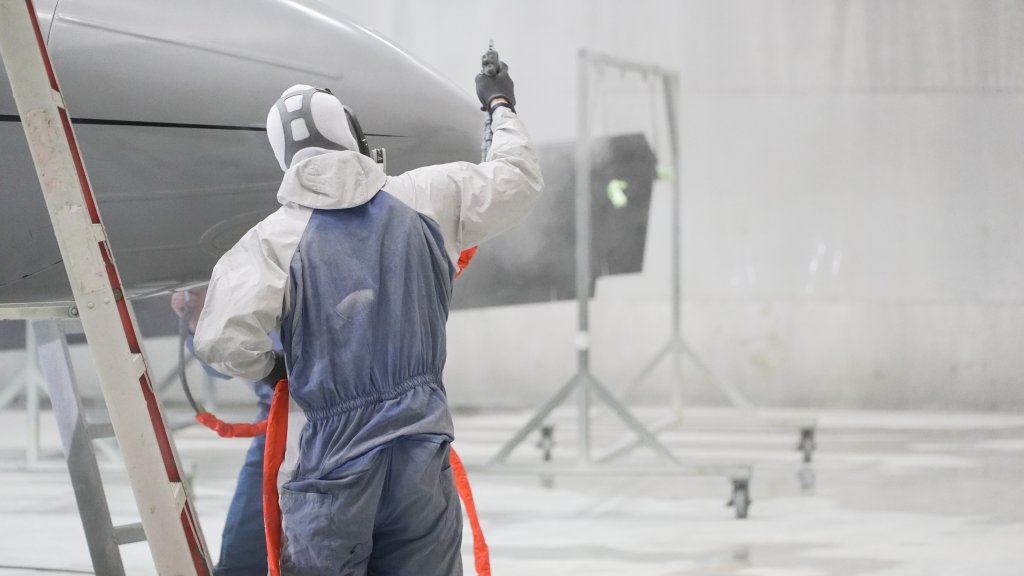 What to Look for in a Paint Facility
Once new paint is necessary, there are a few things to consider when choosing an aircraft paint facility.
Size of the Facility – More capacity means fewer scheduling conflicts and a great ability to accommodate any size aircraft.
Company's History – Do some research to learn if the paint facility regularly completes jobs on time. Ask for references.
Paint Quality – Determine what paint is used to ensure durability and longevity. You do not want to be returning to the facility prematurely because of poor paint quality.
Painted Placards – Make sure that the facility paints all the placards instead of using stickers that can peel and strip easily.
Flight Controls – Ask if the paint facility has the capacity and FAA (or equivalent) qualification to remove and paint flight controls and to balance them upon reinstall.
Old Paint Removal – Ask whether the paint facility will do a complete strip and sand, which will remove all of the old paint down to the fuselage skin. Paint facilities that only sand may not remove all of the old paint. Corrosion may remain hidden under the old paint, and the old paint adds weight to the aircraft under the new paint.
Further Reading
Want to learn more about painting aircraft? Then, check out our other articles!
What Is the Process for Painting a Private Jet?
How Much Does It Cost to Paint My Private Jet?
For More Information, Please Fill Out the Form Below