Saab SLA Battery
Replace your Saab 340 batteries with higher performance, lower maintenance cost Sealed Lead Acid (SLA) batteries from Securaplane.
C&L Aerospace,  in partnership with Securaplane Technologies, a Meggitt PLC Company, offers the Secureplane SLA (Sealed Lead Acid) Battery for the Saab 340 Aircraft. The non-hazardous SLA batteries are a maintenance free battery, as they can directly replace existing Ni-cad batteries and offer superior hot and cold weather performance and the ability to recover from deep discharge. with this battery, you can expect significant cost savings on maintenance, shipping, installation, and operations.
This 40 amp hour SLA battery can now be installed on Saab 340A and 340B aircraft, per FAA STC ST02530SE.
Specifications
Part number
9750W0538
Size
11.05 x 11.97 x 10.35 inches max
DC connector (J1)
MS18093/MS3509
Qualification
DO-160C
Weight
83.8 lb (38 kg)
Nominal voltage
24V
Nominal capacity
40Ah
Transportation
Non-hazardous and unrestricted when securely packed and protected against short circuit.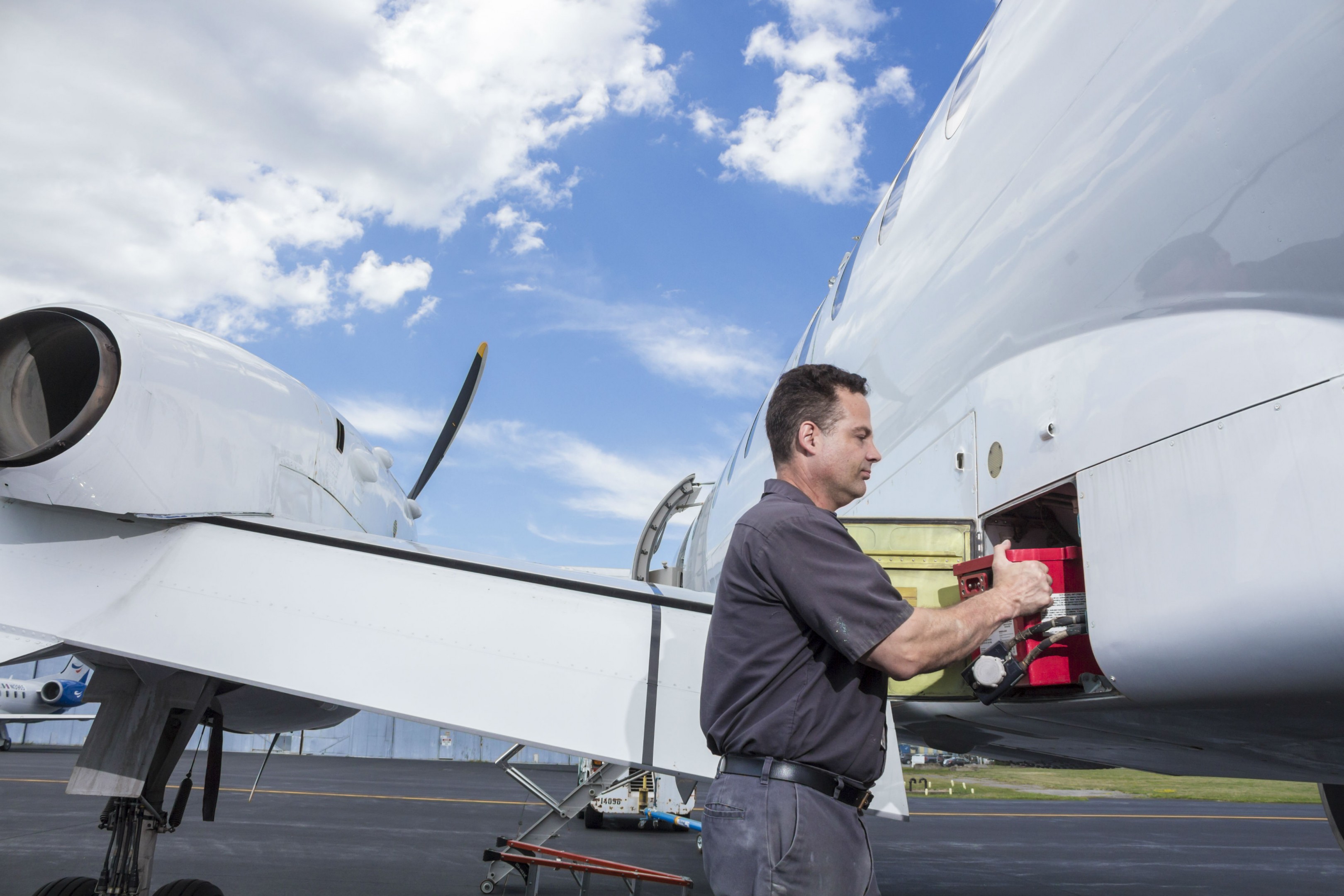 Benefits of Using Saab SLA Batteries
| | | |
| --- | --- | --- |
| Major Features | Advantages | Benefits |
| Longer Battery Life | Lower Operating Cost | Save $ per A/C per year |
| 30-month warranty (not prorated) | Cost savings | Cost savings |
| Twice cold cranking amps | Dispatch Reliability | Cost and time savings |
| Superior temperature performance | Reliability | Operate in cold environment |
| Long storage life | Reduced storage and labor cost | Cost savings |
| No deep cycling required | Reduced maintenance – cost savings | Eventual reduced manpower per flight hour |
| Non-hazardous shipping | Not shipping via hazardous cargo – cheaper; cost savings | Reduced shipping cost and time from non-haz mat shipment. |
| Environmentally more friendly | Reduced tracking cost (paperwork) | Reduced manpower |
| Safety | Immune to thermal runaway | Battery removals and aircraft safety |
Introduction to the SLA Battery Maintenance Schedule
No required Maintenance or Capacity checks for a period of up to 18 months from install date or 5500 flight hours
Basic Off-Aircraft Capacity Check Intervals:
–If remaining Capacity is >90%, next check at 5500 flight hours
–If remaining Capacity between 85% and 90%, next check at 12 months or 3000 flight hours
–If remaining capacity is <80%, battery requires re-blocking.
Saab SLA Battery Thin Plate Technology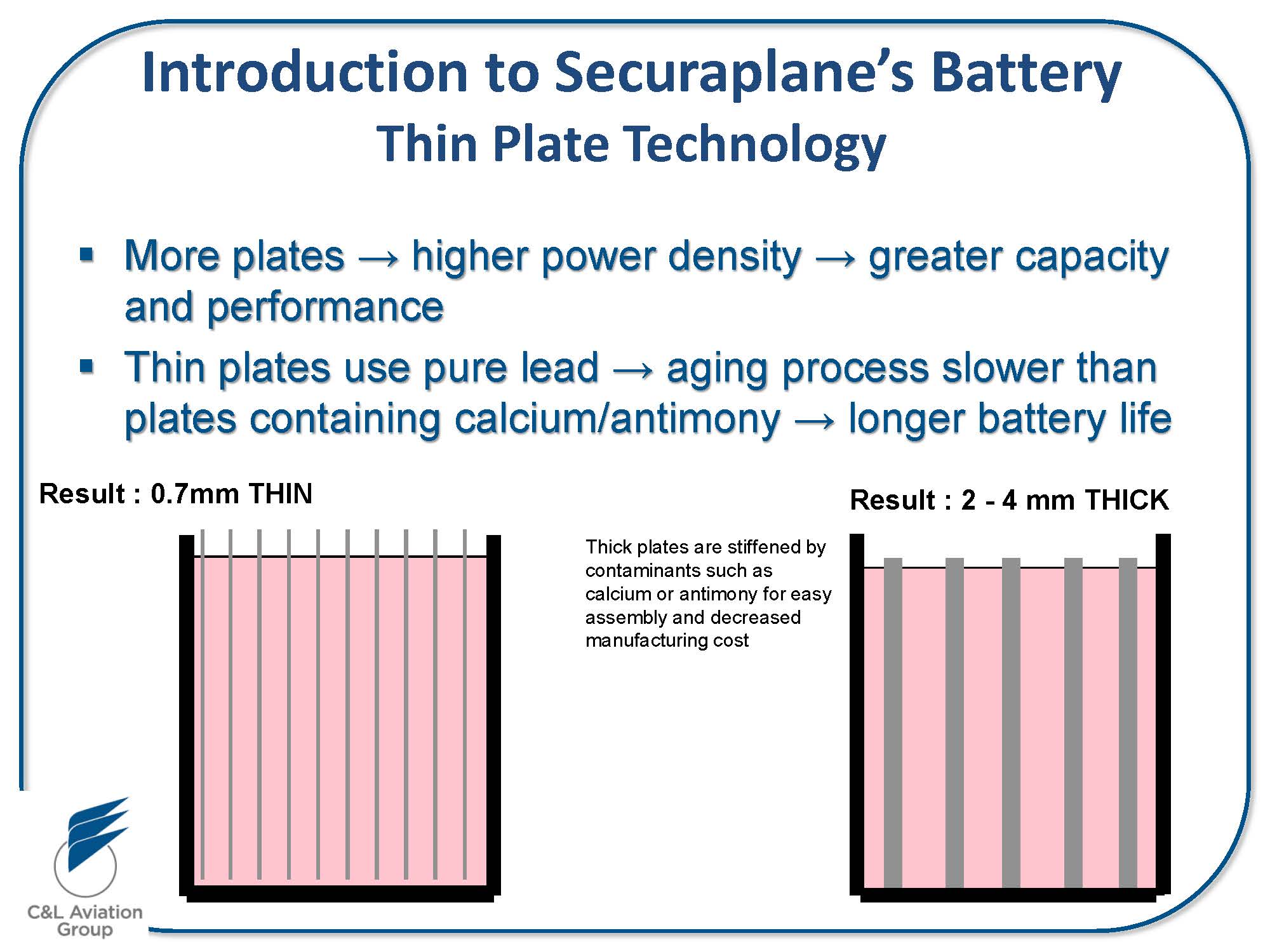 Introduction to the Saab SLA Battery Reblock Ability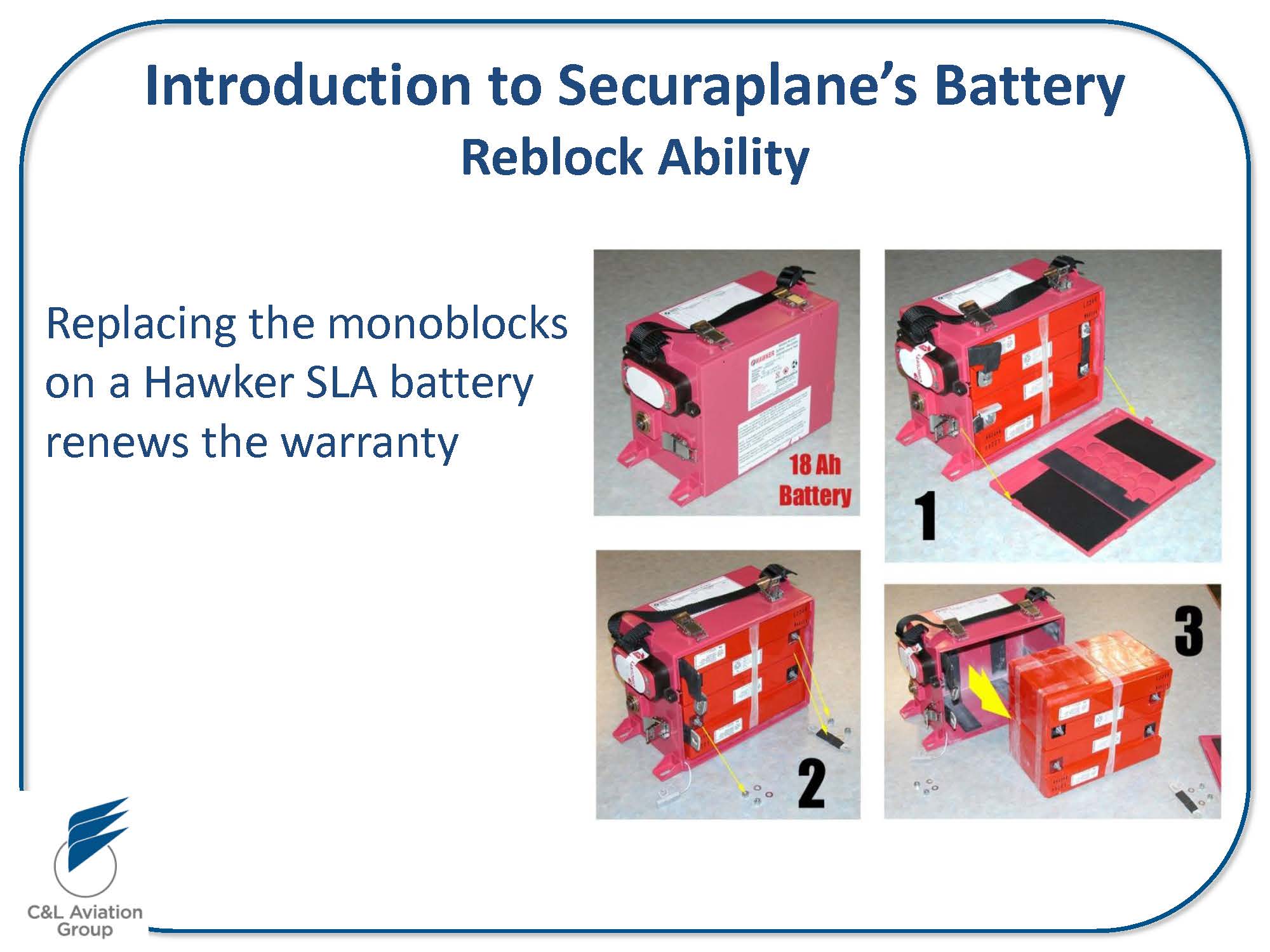 Find out more by contacting our team of trained experts or by using our Saab SLA Battery Cost Calculator.
Want to know how the Securaplane SLA battery compares to other batteries? Check out this article!