When your aircraft takes off with you and your passengers settled inside for the flight, your plane's interior should exude comfort, class, and confidence. Nothing ruins the experience of flying like baggy seat covers, rippled leather, frayed seatbelts, and a run-down lavatory. A cramped cabin and uncomfortable seats are not conducive to a luxury flight experience or to facilitating business.
Instead, expert aircraft interior demonstrates your jet's high standard of maintenance and provides the best in-flight experience. In Maine, we pride ourselves in a well-earned reputation of hard work, attention to detail, and quality finished products—whether that's a perfectly buttered lobster roll or a like-new jet cabin.
The C&L Aviation Interior Design team brings that work ethic and quality craftsmanship to every interior design project. We can match your corporate interior design standards, breathe new life into business jet interiors, and work with you to create the custom jet interior you deserve.
See Examples Of Some Of Our Work
Mix and Match Corporate Aircraft Interior Services
Our corporate interior projects range from simple repairs to unique interior upgrades and fully custom cabin reconfigurations. We offer all our corporate interior services à la carte so that you can choose the services that meet your cabin's needs.
Custom Seat Design & Foam Builds
Leather Seat Cushion Reupholstering
Re-Webbing Existing Seatbelts
Color Matched Seat Belts & Color Customization
Plating
Carpet Replacement
Repair & Recovery of Sidewall Panels, Headliners, & Ceiling Panels
Hydro-Dipping & Painting of Tray Tables, Bulk Heads, Lav Sinks, and more
Window Surrounds
Galley and Lavatory
Interior Paint
Custom Aircraft Cabinetry
Lower Sidewall and Dado Recovering
Entertainment System Integration
Cabin LED Lighting Insulation
Acoustic Packages and Soundproofing
Cabin Dividers and Bulkheads
Pilot Crew Seats
Full Cabin Reconfigurations and Alterations
Corporate Jets We Work With
We're highly experienced in interior refurbishment on a range of business jets and are always staying up to date on current styles and standards for each aircraft model. Let us demonstrate our expert woodworking on your Challenger cabinetry, practice some immaculate stitching on a Beechjet reupholstering job, or completely refresh your Hawker interiors.
The C&L Facility
At C&L, our on-site upholstery and cabinetry shops feature skilled professionals and state-of-the art equipment that can handle any project, from a simple replacement of soft goods to major alterations involving a new cabin floor plan. Here are a few features of our design shop that are guaranteed to land your corporate jet's interiors in the best condition they've ever been in:
State of the Art Aircraft Interior Design Showroom
12,000 Sq. Ft. Interior Refurbishment Shop
Gerber Leather Cutting Machine
Laser Engraving Machine
On-site support staff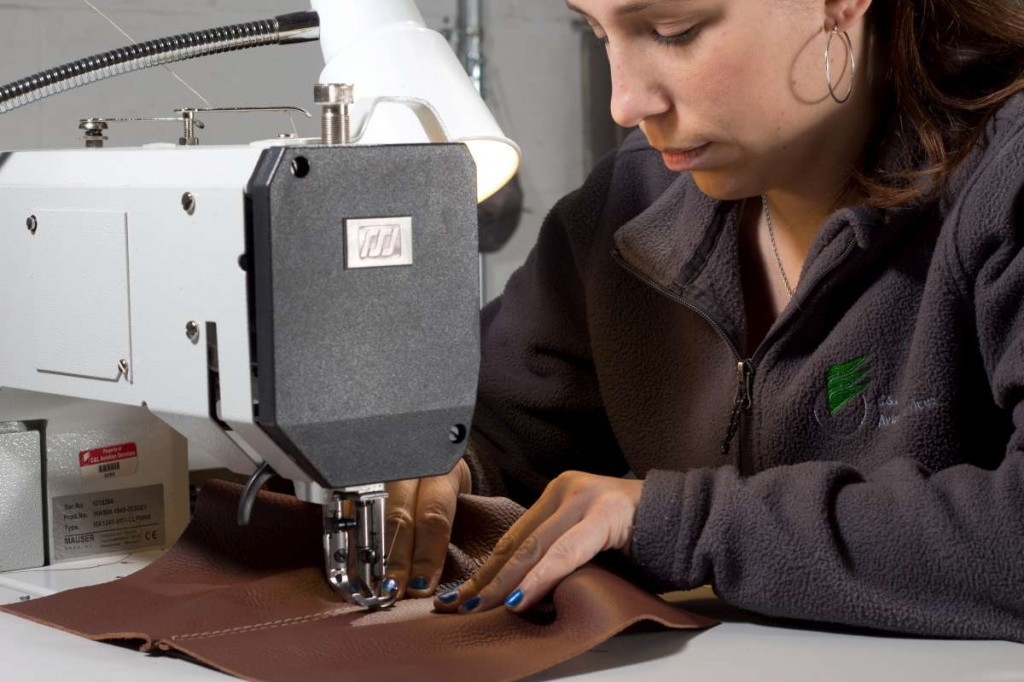 Our Corporate Refurbishment Process
We're different than some of the other MROs out there. The first thing you will notice when working with us is our commitment to you, the customer. Our dedicated sales, support, and interiors team will work with you through your entire project to make sure you get exactly what you are looking for in your aircraft's interior.
The interior refurbishment process always starts with a discussion. We'll meet with you to talk design and project scope, provide renderings, and review sample materials. Our Interior Design Showroom includes the latest video-conferencing technology to make design and material approvals easier and turnaround times faster.
Once we've solidified our plan to make your corporate interior vision a reality, we'll pull the aircraft interior and let the real work begin.
We'll meticulously recover and refurbish your private jet interiors, including any upgrades or custom work for an immaculate fit and finish. Finally, we reinstall the interior in your corporate or private jet and function check aircraft to ensure every last detail is faultless.
When you see the final product, you'll know just how much time and energy our team put into every hand-crafted aspect of your aircraft interior.
An Inside Look Top Quality Interior Work
Corporate Aircraft Seat Refurbishment
C&L can also do complete custom foam builds for 9g seats and 16g seats within the scope of your TSO. Seating is perhaps the most important aspect of your jet's interior, not only for comfort but also for your overall cabin aesthetics.
Our designers and fabricators take pride in their exquisitely finished and detailed upholstery. We'll work with you on to nail each characteristic of your custom seats:
Design
Shapes
Foam Density & Firmness
Leather Choices
Colors
To create custom jet seating, we pull, and bench check all existing seats so that we can repair any damaged parts. We'll strip the seat frame of old materials to make way for your custom foam and upholstery. We carefully build and shape the foam so that every curve and angle is just right before patterning and upholstering the seat. Our custom seating then goes through a final bench check prior to reinstallation.
For More Information: Check Out Our Aircraft Interior Articles
Contact the C&L Maintenance and Interior Sales Team
Contact C&L Aviation Group
We are happy to answer your questions. Contact us using the form below, and someone will get back to you as soon as possible.