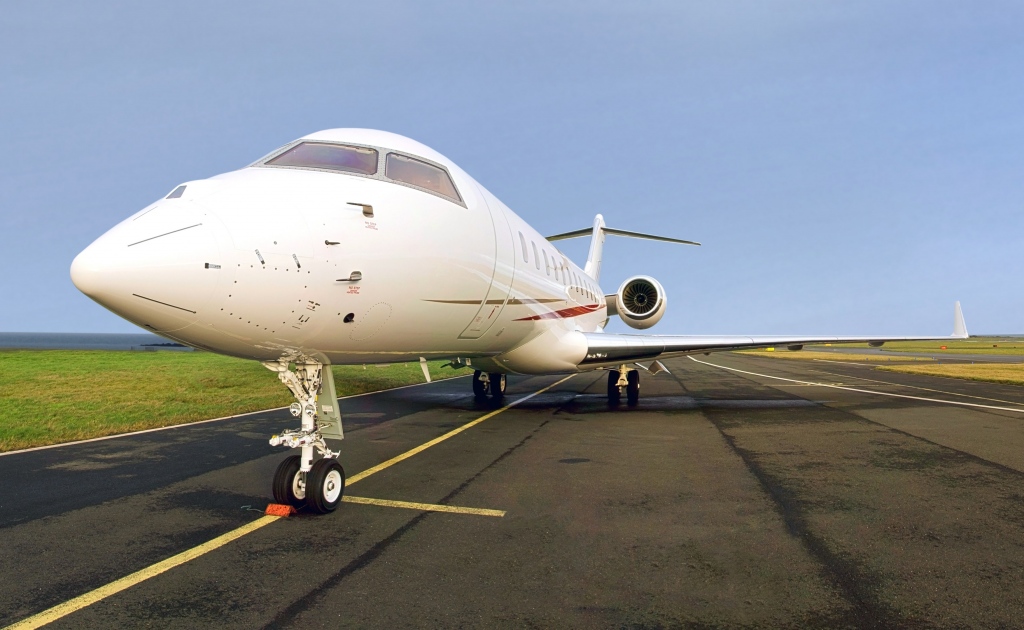 C&L offers a Global Express Inventory consisting of parts for the following Global Express aircraft types:
5000
5500
6000
6500
Global Express XRS
All parts from the aircraft will be stocked in C&L's newest warehouse location in Austin, Texas and are available for sale or exchange.
The inventory totals 5,000 Global Express parts and covers everything from control surfaces to avionics. Many of the parts have been tagged and are ready for immediate sale or exchange.
The parts, along with their corresponding documentation, are photographed, barcoded and scanned into an electronic location system. The photographs are provided with all customer quotes.
Distribution
C&L Aerospace is the authorized distribution agent for many quality OEMs.
As the authorized distribution agent, we are able to guarantee part quality while satisfying our customers' needs for consistent and reliable supply of regularly sought-after and specialist spare parts.
Our close partnership with OEMs and our coordinated sales and customer service approach ensures effective customer communication and delivery.
We have many Global Express "hot parts" ready to move now.
The below list are just some of the faster-moving parts in our inventory. For a full listing of our over 5,000 parts available, please contact our sales team.
| | | |
| --- | --- | --- |
| P/N | Description | Condition |
| 07C001-005 | Inlet Cowl | SV |
| 07D1001-015 | Cowl | 8130 |
| 07D1002-017 | Cowl | 8130 |
| 07G0001-017 | LH Thrust Reverser | RP |
| 07G0001-019 | RH Thrust Reverser | RP |
| 0856TT2 | Pitot-Static Standby Probe | SV |
| 0856TT4 | Pitot-Static Probe | SV |
| 100-2410-02 | Securaplane Security System | SV |
| 102AH2AF | Probe | SV |
| 105AMS1 | Standby Altimeter/Airspeed In | SV |
| 24350-103/GW4 | Brake Pressure Transducer | SV |
| 24850-105 | Emergency Park Brake Valve | SV |
| 2LA003849-22 | Strobe Light | SV |
| 2LA006181-22 | Light Install, Rear Strobe | SV |
| 2LA006616-22 | Nav Ligt – Green | SV |
| 375900-1011/G | Motor Drive Unit | SV |
| 685-0350-002 | HF Antenna Coupler | Repaired |
| 7007549-905 | Control Display Unit | SV |
| 7008471-417 | Weather Radar Controller | SV |
| 7011822-904 | Lighting Sensor Processor | SV |
| 7013270-967 | Radio Management Unit | SV |
| 7014300-901 | Display Unit (EFIS) | SV |
| 7017300-61009 | Integrated Avionics Computer | New w/8130 |
| 7021450-801 | Antenna/RCVR, Weather Radar | SV |
| 7022010-905 | Guidance Panel Controller | SV |
| 7022012-903 | Display Controller | SV |
| 7022014-903 | EICAS Controller | SV |
| 7022016-905 | Reversionary Controller | SV |
| 7517900-10012 | TCAS Computer | SV |
| 770699/GL512-3 | Secondary Pwr Distribution Assy | SV |
| GC542-0027-3 | APU Control Panel | SV |
| GC542-0033-5 | Pressurized Control Panel | SV |
| GC549-0017-951 | Landing Gear Control Panel | SV |
| GG546-3001-11 | Cabin Pressure Controller | Repaired |
| GL511-3103-9 | Generator Control Unit | SV |