Ryan Robertson to help with company's Component Repair Shop expansion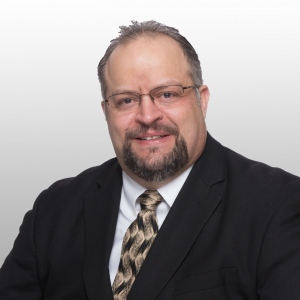 BANGOR, Maine – Ryan Robertson has joined C&L Aviation Group as Sales Manager for Component Repair as the company continues an expansion of its component repair capabilities and offerings.
Robertson has more than 15 years of experience with regional aircraft and component repairs. Before joining C&L in 2018, he was Director of Regional Sales for Worthington Aviation, with a focus on Dash-8, ATR, ERJ and CRJ aircraft. From 2002-2015, Ryan worked with INAir Aviation Services, where he helped several airlines, manufacturers, service providers and others adopt major cost-savings concepts for repairs that eventually led to them changing their long-held approach to buying parts and repairs.
"Ryan will work with existing customers so that they are aware of our cost-saving capabilities, and he will also help expand our offerings for new and future clients as our component shop grows," said Calvin Tuitt, Senior VP of Business Development MRO. "Being able to repair parts instead of buying new ones almost always results in cost savings, and we are excited about all the new solutions Ryan will help bring to our customers."
C&L currently has the capability to repair numerous components for various regional and corporate aircraft types at its Bangor, Maine, facility. Together with Component Shop Manager Derek Laney, Robertson will expand these offerings to more parts (such as circuit boards, electronic components, displays, panels, sensors, power supplies, harnesses, wire assembly solutions and more) and aircraft types (including Dash 8, ATR 42/72, ERJ 135/140/145/170/190, CRJ 700/900, C-130, Hawker 400/800, MD-80, Airbus, Boeing and McDonald Douglas aircraft, and many more).
C&L was recently awarded a $2.6 million grant from the Maine Technology Institute (MTI), which will be used to expand the headquarters' component shop infrastructure.