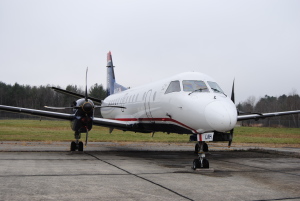 C&L Aerospace announced today the purchase of a Saab 340B msn 249 which was formerly operated by Colgan Airlines, Inc.
"This aircraft is not in a condition that would allow it to continue operating in the air so we will be utilizing the parts from this aircraft to keep other aircraft flying. Our experienced team of mechanics will remove the main components for inspection and refurbishment" said Kilgour, CEO and owner of C&L Aerospace.
"The parts from this aircraft will be added to our already large stock of Saab 340B parts and be used to continue our comprehensive support of the Saab 340 aircraft around the world" added Kilgour.