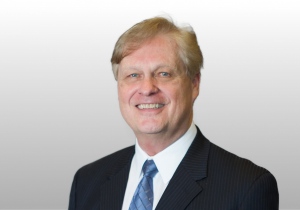 (Bangor, Maine, USA)  C&L has named Larry Dean as President of C&L Jet, a division of C&L Aviation Group that assists customers around the world with aircraft sales and acquisitions. Dean, formerly of Citigroup, Honeywell, Jet aviation and Atlantic Aviation, has more than 30 years of experience in the private jet industry.
Dean began his career at Dassault Falcon, where he worked his way up to Regional Sales Manager of new aircraft sales. After leaving Dassault, Dean served as Vice President of Aircraft Finance for Citigroup and Honeywell, Senior Vice President of Charter Services for Jet Aviation and Vice President of Sales and Marketing for Atlantic Aviation.
"I'm looking forward to leveraging my many years of experience to help our customers," Dean said. "My priority is to help customers obtain the highest value for their investment and to provide complete support, from aircraft acquisition and maintenance care to the customer's next purchase."
As part of the C&L Aviation Group, C&L Jet offers customers a team of experts covering all aspects of private-jet ownership, including: hourly charter, aircraft management, shared aircraft ownership, maintenance, and even paint and interior refurbishments.
Dean's personal experience as a certified aircraft appraiser and his MBA in finance help support both aircraft owners and banks with their aircraft asset management plans. At Citigroup, Dean managed the financed jet aircraft portfolio as well as provided loan origination for Citigroup Private Bank's Global Wealth Management.
Dean holds a Commercial Pilot License, Instrument and Multi-Engine Ratings, and he is a former flight instructor.  He has been a speaker for the Strategic Research Institute, Speed News, NBAA events, and the congressional Sub-Committee on Aviation in Washington D.C.
ABOUT C&L AVIATION GROUP:
C&L Aviation is an industry leader in servicing, maintaining, and supporting operators in the corporate and regional aviation industry. In addition to aircraft and engine sales and leasing programs, C&L offers parts support, heavy maintenance, interior refurbishment, aircraft teardown, disassembly services, and aircraft management. C&L is headquartered in Bangor, Maine, with international offices in Australia and Europe. www.cla.aero.