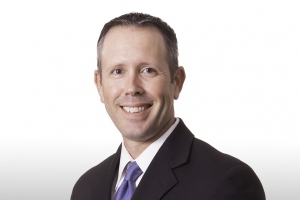 C&L is pleased to welcome Wes DeMoss as manager of C&L's growing Military and OEM Business Development division.
Wes is known throughout the industry for his ability to build strong, long-lasting relationships. "They are the bedrock of doing business in our industry," he says.
Wes spent four years developing Hawker Beechcraft's association with all the major military contractors, and in 2009, he became Government Business Sales Manager. Wes later joined APPH Wichita, now known as Heroux-Devtek Wichita, as Business Development Manager. There, Wes gained extensive experience in legacy and new product development with all of the major OEMs.
"Wes brings an enormous amount of knowledge," says CEO Chris Kilgour. "We look forward to more development in this area of our business."
Wes will be based in Wichita.