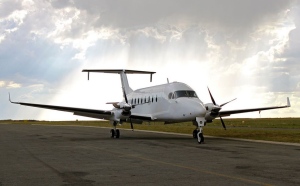 C&L Aerospace, through a partnership with Barry Controls, has expanded its distributorship of vibration isolation engine mounts to include two new airframes, the Beech 1900C /D and the Twin Otter Dash 6.
C&L has been an authorized distributor and stockist for a range of Barry Controls parts for the Saab 340 aircraft since 2009.
"Many of our customers have multiple aircraft in their fleet," said Martin Cooper, Senior Vice President of Sales at C&L. "Expanding our offerings allows us to better serve our customers and enhances our already excellent relationship with Barry Controls."
C&L will stock Barry Controls products at its three global facilities in Europe, Australia and the United States. Exchange and sale programs are available for time expired parts.
"Accessibility and quick delivery is important to our customers," Cooper said. "Expanding our lines and making them readily available across the world will help us better serve them."
Barry Controls is a market leader in motion control systems and anti-vibration mounts in the aviation industry offering a full range of standard shock, noise and vibration isolation systems. Barry Controls also tailor designs and develop, test and manufacture solutions to both satisfy the needs of customers and meet specific requirements.