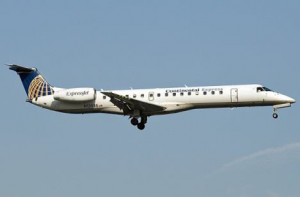 (Bangor, Maine, USA) C&L has purchased two ERJ145 aircraft to be parted out at the company's Bangor, Maine, facility. Rotables from the aircraft will be stocked in the onsite warehouse and available for sale or exchange.
Parts from two ERJs will be available for sale or lease and will assist C&L with heavy mainte-nance operations on other aircraft in the hangar. C&L performs heavy maintenance on a variety of regional aircraft, including the ERJ.
Every part that is put into inventory at C&L's warehouse undergoes extensive inspection be-fore it, as well as its documentation, is photographed, barcoded and scanned into an electronic location system. Parts are available on this website and provided as links on all customer quotes.