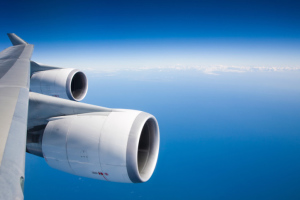 C&L Aerospace has entered into a distribution agreement with Dynamo Aviation, a manufacturer of FAA/PMA and DER repairs of EGT engine harnesses and a manufacturer of FAA/PMA water-heater systems. These commercial aviation product lines expand C&L's offerings of engine parts and expendables into that market segment.
"We are pleased to be associated with such a high quality manufacturer," VP of Sales Martin Cooper said. "Dynamo's products have proven to have longer life cycles than the equivalent OEM product."
Dynamo's EGT harnesses are offered under FAA/PMA approval and as DER repair. The harnesses apply to most of the major commercial airline engines, including CF6, CF-80, V2500, PW2000, PW4000, CFM56 and JT8D models. With several key design features like dual layer 304L stainless steel braiding and a molded, sealed connector, the harnesses extend engine life, improve performance and lower the cost of ownership.
Dynamo's FAA-PMA approved water-heater tanks for lavatories and coffee makers have outperformed OEM water tanks, resulting in reductions in operating costs and higher water quality that meets EPA, FDA and FAA regulations for water safety.