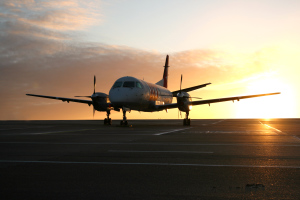 Héroux-Devtek Inc. (TSX: HRX) ("Héroux-Devtek" or the "Corporation"), a leading international manufacturer of aerospace products, today announced that its subsidiary Héroux-Devtek UK (formerly APPH Ltd) has entered into a strategic alliance with C&L Aviation Group ("C&L") in the United States to enhance the global maintenance, repair and overhaul (MRO) services and support available to operators of all variants of the Saab 340 aircraft family.
It will also further enhance the worldwide support of the landing gear that is already available via Saab in Sweden, as well as REX and ACS in the Australasia market, while providing the Corporation with increased exposure into the attractive aftermarket business.
The Saab 340 aircraft remains the most attractive option in the 30-seat class with no new aircraft available to replace it. More than 450 aircraft were built between 1983 and 1999. Héroux-Devtek remains committed to working with operators to manage the direct operating costs and provide a platform for many years of continued, cost effective, in-service life.