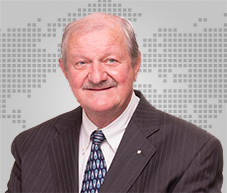 (Bangor, Maine, USA) C&L Aerospace has hired Allyn "Al" Kinnamon as Avionics Sales Manager for Corporate Aircraft. Kinnamon will oversee avionics installation sales for large cabin business jets while also guiding systems integration and program management.
Kinnamon is an industry veteran in high-end corporate aircraft avionics, and he brings with him more than 30 years of Gulfstream avionics experience on all models up through the G550.
"Al can easily transform customers' unique demands into reliable communications and entertainment systems in any aircraft," said Tom Chapman, C&L's Senior Vice President of Corporate Aircraft. "He is the industry 'go-to' guy for customers who want to learn more about the latest FAA and EASA requirements, and they trust his recommendations."
Formerly of PrivateSky® Aviation Services, where he focused on Gulfstream aircraft, Kinnamon also served as Manager of Completion Sales at Bizjet International for corporate, military and head-of-state aircraft ranging from Citations to Boeing 757s.
At Gulfstream, Kinnamon worked for 13 years in technical operations and managed the Avionics/Electrical Systems department for the Savannah and Brunswick Service Centers, while supporting Military Programs, Pre-owned Aircraft Sales and Fleet customers.
Kinnamon's avionics specialties include Cockpit Systems, Cabin Management Systems, In-flight Entertainment, Satcom, and High-Speed Data Systems.
Kinnamon will be based in the Raleigh, NC area.