Agreement to enhance OEM support for operators and MRO's worldwide.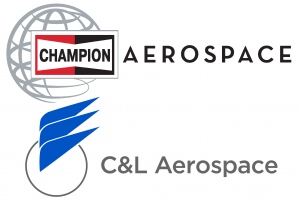 BANGOR, Maine – C&L Aviation Group today announced that its aircraft parts company, C&L Aerospace, has signed an agreement with Champion Aerospace to serve as a distributor of the company's turbine ignition products, which include igniters, exciters and leads for all general aviation aircraft types supported by C&L.
The new agreement widens C&L's engine product offerings and adds to the growing list of OEM factory-new parts offerings.
"We are excited to partner with an established and high-quality OEM such as Champion and leverage our global customer support teams to ensure worldwide engine ignition parts coverage," said SVP of Sales Martin Cooper.
Champion Aerospace LLC, a wholly owned subsidiary of TransDigm Group (NYSE:TDG), is a leading global designer, producer, and supplier of aircraft ignition system technology and airframe power solutions for use on nearly all commercial, piston and military aircraft in service today. Champion ignition components powered the Wright brothers first powered flight in 1903 and have continued to power the skies ever since.
***
C&L Aviation Group is an industry leader in servicing, maintaining, and supporting operators in the corporate and regional aviation industry. In addition to aircraft and engine sales and leasing programs, C&L offers parts supply including inventory management and OEM parts distribution, heavy maintenance, interior refurbishment, aircraft teardown, disassembly services, and aircraft management. C&L is headquartered in Bangor, Maine, with international offices in Australia, South America, and Europe. www.cla.aero