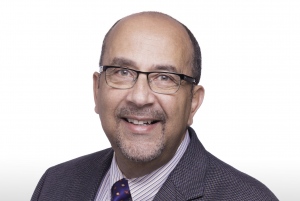 (Bangor, Maine, USA) C&L is pleased to welcome Calvin Tuitt as Senior Vice President Business Development, MRO.
Calvin has been in the aerospace and airline industry for more than 25 years, working in sales, marketing and commercial management for Rolls Royce Canada, Pratt and Whitney Canada, ExelTech Aerospace and Discovery Air Technical Services.
Calvin's leadership and expertise in business development have directly impacted companies to significantly increase their revenues and expand globally into new markets.
"Our MRO business continues to grow," said CEO Chris Kilgour. "We needed someone who is one of the best in the industry to continue that growth. Calvin has the knowledge and experience we need, and we are glad we were able to have him come on board here at C&L."
Calvin, who is fluent in both English and French, has a Bachelor of Science degree in Mathematical Statistics from Concordia University and a Management Certificate from McGill University.
Calvin will be based in Canada.