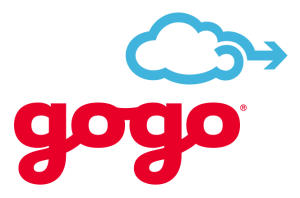 (Bangor, Maine, USA) C&L is now a Certified Business Aviation Dealer for Gogo, the leading aero-communications service provider, and an authorized installer of the company's full product line.
Gogo devices provide in-flight Internet, text messaging, entertainment and voice connectivity for passengers, as well as weather, safety and cockpit data for pilots. Systems can be installed on almost any aircraft type.
The agreement expands C&L's offerings at its Bangor, Maine, facility, which provides heavy maintenance, interior refurbishments and aircraft painting at the largest and newest paint and interior hangar on the East Coast.
"The goal of our interior refurbishments is to offer customers more options in how they choose to spend their time while airborne," said Tom Chapman, C&L's Senior Vice President for Corporate Aircraft. "Gogo's products give people access to documents, business meetings, messaging, and entertainment while aloft. Conversations that begin on the ground don't have to end once in the air. That's an important convenience to offer our customers."
C&L will begin installations in August and is taking reservations now.