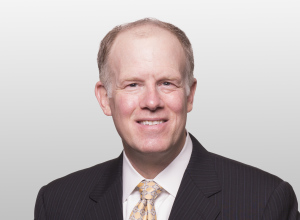 (Bangor, Maine, USA) C&L Aerospace has hired Thomas Chapman, formerly of Gulfstream and Bombardier Aerospace, as Senior Vice President of Corporate Aircraft. In his new role, Chapman will oversee C&L's growing corporate aircraft platform featuring MRO, aircraft sales, management and charter.
Chapman has more than 25 years of experience in management and leadership positions in the aviation industry. Collectively, he has sold and participated in over $1-billion-worth of aircraft transactions involving global corporations, private companies and government agencies representing more than 20 countries.
"I am delighted to join the highly experienced team at C&L Aerospace," said Chapman. "Customers always benefit from a 'one-stop-shop' when the plan is properly executed, and C&L has all of the ingredients in place to make this work."
At Gulfstream, Chapman was involved with everything from new aircraft sales to directing the company's cabin interior design for the GIV-SP and GV programs. He also successfully led a program to reduce the completion cycle time and served on the company's M&A executive team. He was twice named annual sales leader for new aircraft.
At Bombardier Aerospace's Flexjet division, Chapman worked closely with high net-worth individuals and C-level executives in the northeastern U.S. to structure their transportation solutions.
Chapman also worked with charter company XOJET to establish their brand and products. He is a regular speaker at the U.S. Corporate Aviation Summit on fractional aircraft ownership and the jet card industry.
In his most recent role, Chapman served as Vice President at Northstar Group, a leading retained executive search firm specializing in senior level positions in the aviation industry.
Chapman earned a Bachelor of Science degree in aviation administration from Embry-Riddle Aeronautical University, where he also studied at the graduate level. He attended Harvard Business School's Young Presidents' Organization (YPO) executive program and pilot initial training for several types of business jets.
Chapman will be based at C&L's headquarters in Bangor, Maine.