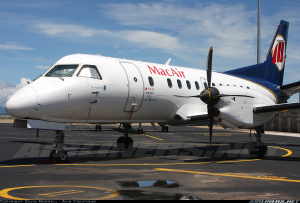 C&L Aerospace (C&L), located in Brisbane Australia, announced today it has signed an agreement with Ernst & Young, one of the world's leading professional services organizations, to become the sole seller of the parts inventory for collapsed Queensland airline MacAir. Ernst & Young are receivers for MacAir of Townsville Queensland which went out of business in January 2009.
"We have a very good relationship with Ernst & Young," said Chris Kilgour, CEO of C&L. "We were the logical choice because C&L has an established client base actively flying Saab 340s, ATR42s, and Metros."
The newly consigned inventory is located at the C&L warehouse in Brisbane and is available now. C&L focuses on customer needs to balance their inventory requirements without interrupting their services. As a parts supplier dedicated to providing high quality parts to the aviation industry, C&L purchases and consigns large inventories and prepares them for just in time availability to MROs, repair stations, and airlines.