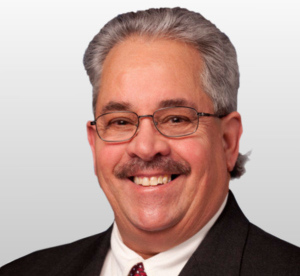 Bill Johnson has joined C&L Aviation Group, a global MRO provider, in the position of MRO Sales for Corporate Aircraft. Johnson's years of experience in the business aviation industry span all aspects of MRO sales, including aircraft interiors, paint, maintenance and avionics. In his new role, Johnson will help expand C&L's service capabilities for corporate jets, offering customers a one-stop-solution for all their aviation needs.
Johnson, a multi-engine pilot with more than 5,000 flight hours, most recently managed corporate aircraft modification sales at StandardAero for his clients around the globe. He held similar leadership positions at Savannah Air Center and Jim Miller Aircraft Painting.
"C&L is a fast-growing company with a stellar reputation," Johnson said. "I'm excited to bring my years of experience to the organization and contribute to its future growth. I have a passion for this business, and I'm dedicated to supporting C&L's customers with all their corporate jet service needs."
In the last two decades, C&L has grown from the world's leading Saab 340 support provider to a one-stop-solution for both commercial and corporate aircraft operators. At its 120,000 square-foot facility, which includes the Northeast's largest aircraft painting facility, in Bangor, Maine, C&L offers maintenance, parts, interiors, sales, acquisitions, charter flights and more.
"We are excited to have Bill on our team," said Tom Chapman, C&L's Senior Vice President of Corporate Aircraft. "He will make valuable contributions to the success and continued growth of C&L's corporate MRO business."
Bill is a US Navy veteran and lives outside Nashville, Tennessee with his wife Chris.
***
C&L Aviation Group is an industry leader in servicing, maintaining and supporting operators in the corporate and regional aviation industry. In addition to aircraft and engine sales and leasing programs, C&L offers parts support, heavy maintenance, interior refurbishment, aircraft teardown, disassembly services, and aircraft management. C&L is headquartered in Bangor, Maine, with international offices in Australia and Europe. www.cla.aero.