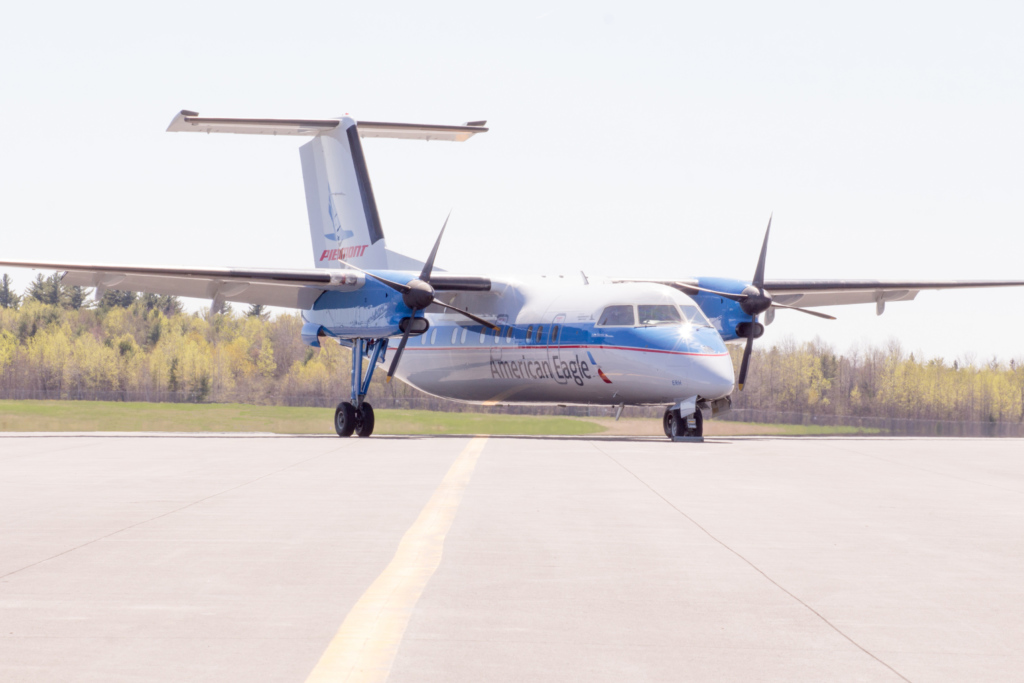 C&L completed this month a one-of-a-kind heritage livery on a Piedmont Dash-8 (Piedmont 837, N837EX) that was presented to Piedmont CEO Steven Farrow at his retirement. The aircraft, operated by Piedmont Airlines, Inc., will fly under American Eagle, a regional airline and wholly owned subsidiary of American Airlines group.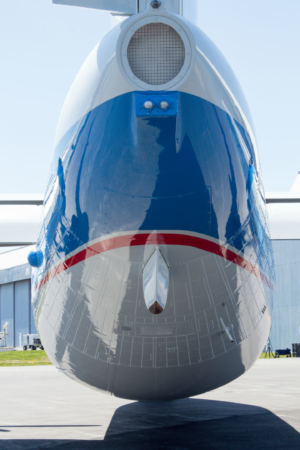 Bringing back the old Piedmont logo had been a dream of Farrow's since 2006, soon after the merger between US Airways and America West, which heralded the new company's heritage liveries celebrating its multi-airline legacy. Although attempts in 2007 and 2013 ultimately failed, the Piedmont logo was again revisited as a way to honor Farrow on his retirement, after 31 years with the airline.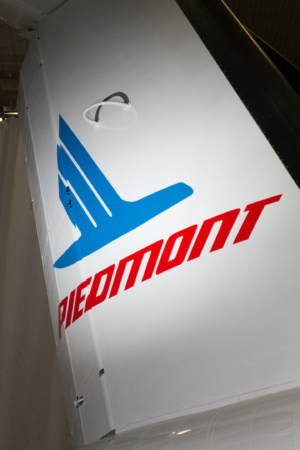 Months in the making, the project required ultimate discretion and expertise. Bill Arndt, Vice President of Maintenance and Engineering at Piedmont Airlines, met with the C&L team under the guise of needing general paint work done.
"After an on-site visit and meeting with the C&L team, I felt very confident that this was the right company to do the job," Arndt said. "This was not just another paint job, but a piece of artwork that would instill Piedmont pride for years to come."
Only later did Arndt reveal to C&L Paint Shop Manager Paul Moore the top-secret nature and importance of the job. Moore's crew was among only a handful of people aware that it would be a retro livery and presented to Farrow. Everything from paint masks to paint was ordered in total confidentiality.
"My technicians here in the paint hangar are the best of the best," said C&L's Paint Manager Paul Moore. "I knew I could trust them with this job. The customer reps didn't even know about the Piedmont livery. They thought it would be the standard American design. So my guys knew that nothing—no pictures or text—could get out on social media about it."
Even the flight crew that took the finished aircraft from Bangor to Maryland was sworn to secrecy. When the plane was unveiled a day later, not only was Farrow surprised, but so were the couple hundred people gathered in the hangar to wish him well.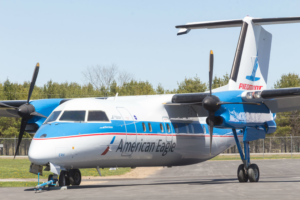 "It was hugely gratifying to work on this," said Moore. "[American Airlines] trusted us—our skill and our discretion—with this momentous project honoring someone who is so well thought of, and it was wonderful to watch it come to fruition."
Farrow, nephew to the late Richard Henson, founder of Henson Airlines, which was purchased and later renamed Piedmont Airlines, was personally involved in every aspect of the airline's business over his 31-year tenure. He valued good work ethics, and he was instrumental in helping Piedmont find its path to the future.
"[Farrow] was beaming with shock, happiness, pride and deep emotions [when the Dash-8 was unveiled]," Arndt said. "He is a very sharp guy, and you usually can't get anything by him. So for us to pull off something of this magnitude and totally surprise him was a major accomplishment."
The aircraft will fly throughout American Airline's system, hubbing in Philadelphia and Charlotte, North Carolina.
We recently completed a unique paint job for @piedmontair that brings a retro look back to a Bombardier Dash 8 https://t.co/iYJ6wF8wk4

— C&L Aerospace (@claerospace) June 6, 2016