Company plans to hire up to twelve into the program in the first year
BANGOR, Maine – As part of the company's continued expansion, C&L Aviation Services, a C&L Aviation Group company, announced the formalized start of their Aircraft Maintenance Apprenticeship Program registered with the Department of Labor. The program, set to begin in April, will provide paying jobs to apprentices while they receive on-the-job instruction, preparing them for their FAA certification examination and a career in aviation.
C&L's apprenticeship program will be a three-year program which will lead to the FAA's Airframe and Powerplant (A&P) certification. An A&P certificate is required for all aircraft mechanics to sign off on aircraft maintenance. Part of the interview process for applicants will be meeting the C&L mentors and training team and demonstrating their mechanical aptitude. Applicants with previous experience and/or a military background may qualify for C&L's accelerated apprenticeship program which is one year. Military veterans who attend the program on the accelerated basis are eligible to utilize the GI Bill® to supplement their income as apprentices as well.
"We have seen a lot of growth here in the past few years and it is a really exciting time to launch our newly registered Apprenticeship Program," said Valerie Byers, Recruiting Manager for C&L Aviation Group. "We have a great group of employees here at C&L, and their ability to pass on their years of knowledge and experience to the next generation is an incredible advantage to those who will enter the program."
C&L plans to hire and start the first class of six this April with an additional six in the fall. Apprentices will work full-time at the company's 200,000 Sq. Ft. MRO facility located in Bangor, Maine.
C&L Aviation Services is a growing MRO, experienced in providing MRO services to regional and corporate operators including maintenance, interior refurbishment, avionics upgrades, aircraft painting, and parts support. The company specializes in ERJ 135/145, Legacy, CRJ 200/700, Saab 340, Dash-8, Challenger 601/604/605, Hawker 800 Series, Citation, Beechjet, and other aircraft types.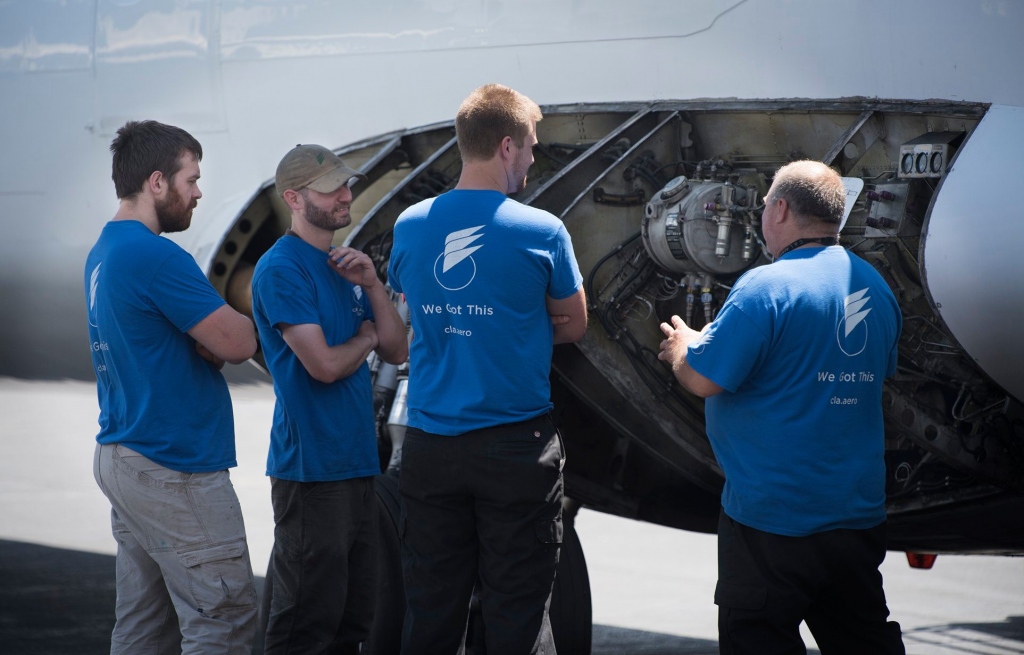 ***
C&L Aviation Group is an industry leader in servicing, maintaining, and supporting operators in the corporate and regional aviation industry. In addition to aircraft and engine sales and leasing programs, C&L offers parts support, heavy maintenance, interior refurbishment, aircraft teardown, disassembly services, and aircraft management. C&L is headquartered in Bangor, Maine, with international offices in Australia and Europe.
GI Bill® is a registered trademark of the U.S. Department of Veterans Affairs (VA). More information about education benefits offered by VA is available at the official U.S. government Web site at https://www.benefits.va.gov/gibill
To learn more about this program and all available positions at C&L Aviation Group, visit the company careers website at https://careers.cla.aero.