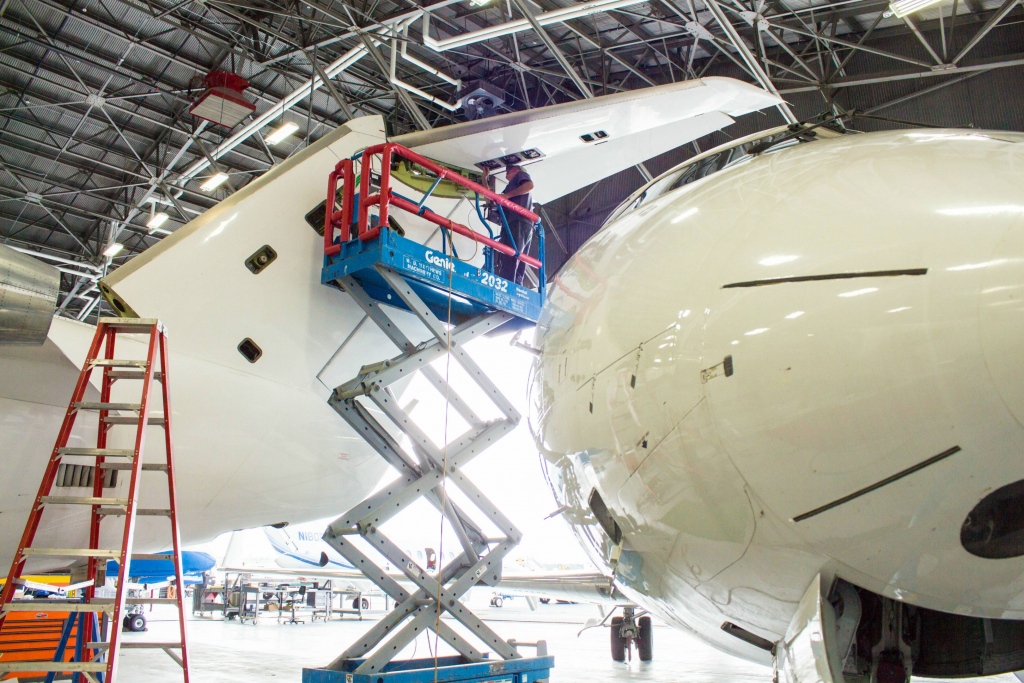 C&L to provide MRO services to Regional Operator
C&L Aviation Group has signed a 3-year Aircraft Maintenance Support Agreement with Elite Airways to perform aircraft heavy maintenance services on their fleet CRJ 100, 200 and 700 aircraft. These services will include heavy checks, aircraft painting, interior refurbishment, and other maintenance support responsibilities.
C&L is a global aviation services and aftermarket support provider for regional and corporate aircraft specializing in aircraft maintenance, aircraft refurbishment and re-marketing, quality parts, sales and leasing, and has extensive experience working with the Bombardier CRJ aircraft.
"C&L Aviation Services is very pleased to continue our partnership with Elite Airways in supporting their fleet of aircraft", said Calvin Tuitt, SVP of Business Development MRO for C&L Aviation Services. "We are committed to bringing a substantial amount of value to Elite with our complete in-house capabilities and high level of customer service as we perform the work on these CRJ regional jets at our facility in Bangor."
Elite Airways which was founded in 2006 is a U.S. Air Carrier with headquarters Portland, Maine. Elite is a scheduled and charter airline with destinations including Maine, New York, New Jersey, North Carolina, and Florida. Elite has also expanded their offerings with international service to Nova Scotia and The Bahamas.
"Elite Airways values our expanding relationship with C&L Aviation. C&L has performed maintenance services on our behalf that consistently have outperformed competitors on price and schedule," stated John Pearsall, CEO of Elite Airways.