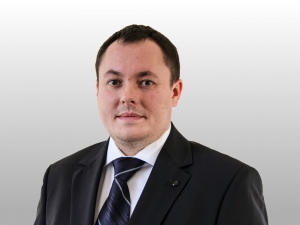 C&L continues its global expansion with the recent hire of Juraj Pikna, who will be based in Prague, Czech Republic, and will cover the European, Russian and African markets.
Pikna comes to C&L with a wide range of training in the aviation industry – air traffic control, MRO for regional and commercial aircraft, sales and support for aircraft parts—that spans more than a decade. Pikna is well-versed in the European market, having spent many years supporting turbo-prop customers there with rotables.
"Juraj comes to us with a tremendous amount of experience in both the regional and corporate markets." Said Martin Cooper, C&L Senior VP of Sales. "That experience will be a great asset to our customers in that part of the world."
C&L has been in the aviation spare parts business since 1994 and has built its successful model from the knowledge that a "one size fits all" approach does not suit most operators. The addition of Pikna further extends C&L's ability to support customers with their unique needs and individual requirements from anywhere in the world.