Four Benefits of Working with a Mid-Size, Specialty MRO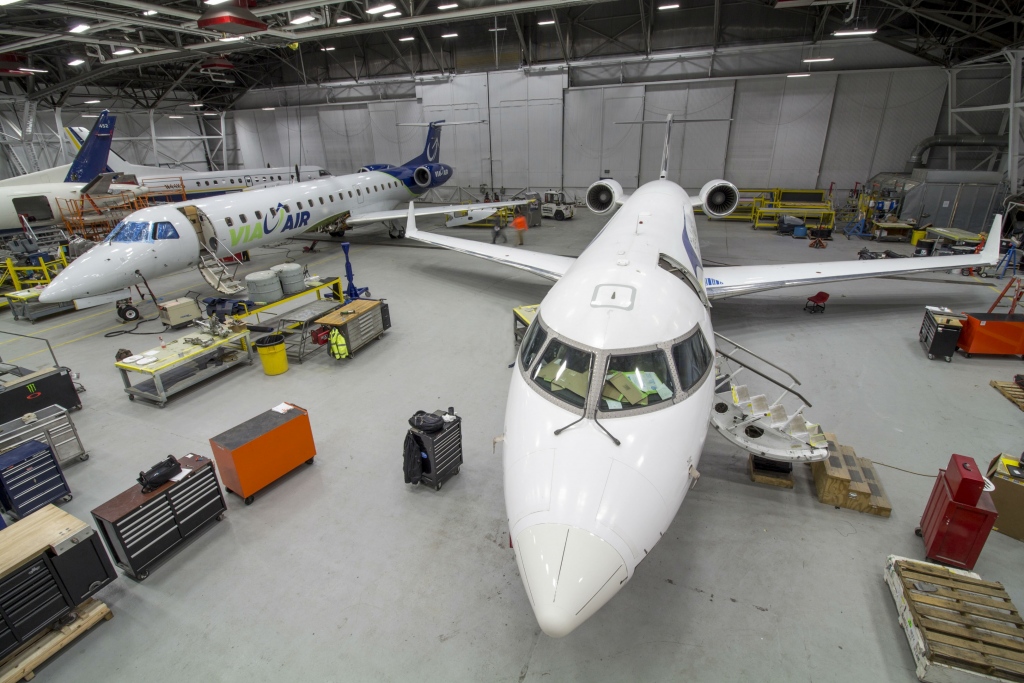 Regional aircraft operators using large MROs for routine maintenance and overhauls have similar complaints:
Our project was lost in the shuffle.
We felt like we were just a number to them.
We didn't have direct contact with someone close to our aircraft on the shop floor to answer our questions and talk about the progress of the project.
Regional aircraft operators using mid-size, specialty MROs, however, typically have a better experience and that's due to these often overlooked benefits of working with a smaller, specialty MRO.
MORE RESPONSIVENESS
Mid-size MROs have smaller queues, and, therefore, more flexibility for adding to or removing from the original scope of work. Operators benefit from this flexibility by consolidating work and minimizing downtime .
"Customers are sometimes faced with challenges at any moment due to operational requirements, weather and equipment issues," says C&L Director of Maintenance Phil Miholovich. "As a mid-size MRO, we maintain reasonable flexibility to accommodate the unforeseen."
BETTER COMMUNICATIONS
Mid-size, specialty MROs have more capacity to give individual, one-on-one attention to each customer and aircraft. In most cases, operators have a point-of-contact on the shop floor (rather than a sales person or other contact in another location) who has direct knowledge of the progress of the project. Having a single point-of-contact means more frequent communication and real-time updates at each step in the process.
"Having a single point-of-contact is important to us because it streamlines communication and keeps us on time and budget," say Dan Carmody Maintenance Representative at Elite Airways. "We have always appreciated how C&L is capable of giving us one-on-one attention and staying flexible to our changing needs."
MORE ON-SITE CAPABILITIES
More responsiveness and better communication means increased opportunities to minimize downtime by getting more done while your aircraft is in the hangar. Luckily, with smaller, full-service facilities that offer on-site, comprehensive support, it's possible to stay within budget and on deadline by eliminating the need to ferry your aircraft and components from facility to facility for each project.
BETTER RELATIONSHIPS
Sometimes, just feeling valued is the biggest deciding factor of all. In our segmented, high-tech world, it's nice to work with people who know your name and know your aircraft. Mid-size MROs excel at that intangible "human factor."
"We have customers who come a long way just to work with us at our facility," says Calvin Tuitt, SVP of Business Development, MRO, at C&L. "They are important to us, and we make sure they know it. We value them as a customer, so they come to us from all over the world. You can't replace the human aspect."
Although some things – like the right price and service – dominate the decision-making list when it's time to pick an MRO, the benefits of better responsiveness, communications, capabilities and personal relationships should not be overlooked. And more times than not, a specialty MRO delivers on these values better than a larger MRO.
Ultimately utilizing an MRO of this size, which has the on-site capabilities you need while also having the ability to be flexible and communicate directly with you can save you time and money on our aircraft inspections. Come see how our mid-size MRO can make business easier for you. We are happy to show how.