Our aircraft interiors department, led by Interiors Manager Nick Heckerman, refurbished this Beechjet 400A with stunning results. The original interior was bland and outdated. So, first, our shop created custom cabinetry and trim with a modern feel. Next, the upholstery department designed and hand-stitched custom, leather seats for the aircraft interior. They also reupholstered the aircraft's interior wall panels. Last, the airplane's exterior was stripped and refinished in our 20,000 square foot aircraft paint facility.
By the time the aircraft left, it looked like a different airplane.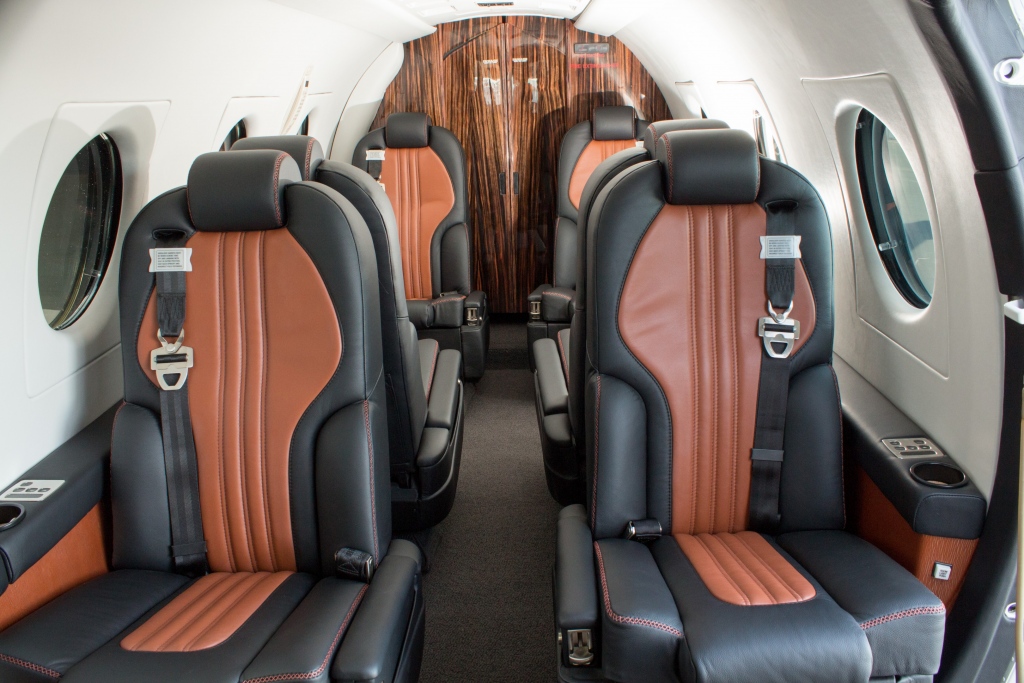 Best of all, all the work was done right here at our Bangor, Maine, facility. We do everything – from designing and building custom aircraft cabinetry to fabricating and installing custom aircraft interiors — just steps away from our state-of-the-art aircraft paint hangar. That saves our customers time and money.
Due to our technicians' expansive expertise and experience, plus our fully-equipped and spacious facility, we can do a full range of interior and exterior refurbishments on a variety of different aircraft.
Services we offer:
Custom aircraft interiors
Custom upholstery designs and installations
Custom aircraft seating foam builds
Custom cabinetry design, fabrication, and installation
Exterior aircraft paint
Aircraft types we service:
Beechjets
Hawkers
Challengers
PC-12s