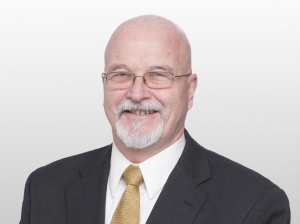 C&L is pleased to announce that Robert Brega has joined the company as Regional Sales Manager. Brega will assist C&L's corporate aircraft customers with maintenance packages and schedules that fit their needs and budget.
Brega, previously a Northeast Regional Manager at Duncan Aviation, has more than 17 years of experience in MRO management. He began as a technician in Duncan's Cabinet Shop and progressed to Interior Team Leader and Project Manager. As a project manager, Brega worked with customers from the time their aircraft arrived at the facility until the completion of the job. As North East Regional Manager, Brega assisted customers from Canada to Virginia.
"We are delighted to have Bob join C&L Aviation's team, hand-picked from among the industry's top MRO firms," said Tom Chapman, VP of Corporate Aircraft. "These companies are noted for their superior customer experience and that, plus value, is what defines C&L.  Bob's years of experience and knowledge of corporate aircraft will be a great asset for any operator seeking maintenance, avionics, interior and exterior services."
Brega is also a military veteran, having served in the Army Reserves from 1978-2001 and achieving the rank of SFC Senior Drill Sergeant and Company First Sergeant. In his free time, Brega volunteers with "Blackhorse 4 Heroes," a non-profit organization that uses horses as therapy for soldiers returning home with PTSD.