March Madness means FREE Hawker Aircraft TKS Panel checks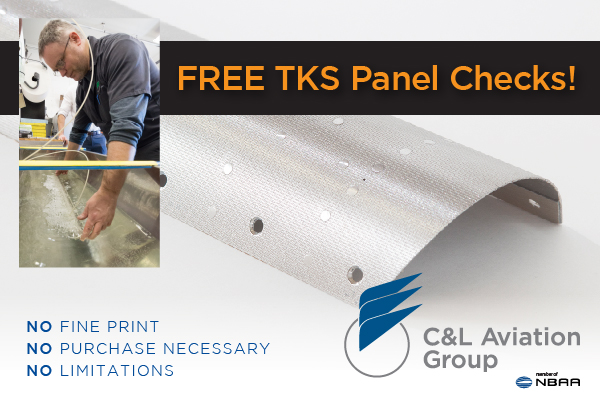 We at C&L have a unique offer for you. We are currently offering FREE flow/leak checks and visual inspections of Hawker 800 and higher series TKS panels now through the end of April.
If the panel passes flow/leak check and visual inspection, you will receive it back with a dual release 8130 FREE OF CHARGE. It's our March Madness Offer. C&L Also supports the repair and overhaul of your TKS panels, along with support, repair, overhaul, and exchange of your ailerons, elevators, flaps, leading edges, main gear door fairings and other ancillary structures.
Connect with us today to send in your TKS Panels.
Click the button above or call us directly at 207-217-6050. Mention March Madness and receive your inspection, absolutely FREE OF CHARGE.