When it's time to bring your aircraft in and have work done at an MRO, there are few things besides "safety" and "quality" that are more precious than "saving time" and "saving money." You want your aircraft returned to you in the most efficient and economical way possible so that you can get on with using it to generate revenue.
Thankfully, there is one surefire way to save time and money when your aircraft goes to an MRO, and it begins with choosing the right facility: an MRO that has the complete range of repair capabilities it needs in one location, one that can service your aircraft from nose-to-tail, and is uniquely equipped to meet your time and budget requirements.
We call it our One-Stop-Solution approach, and below are 5 ways that it can save you time and money.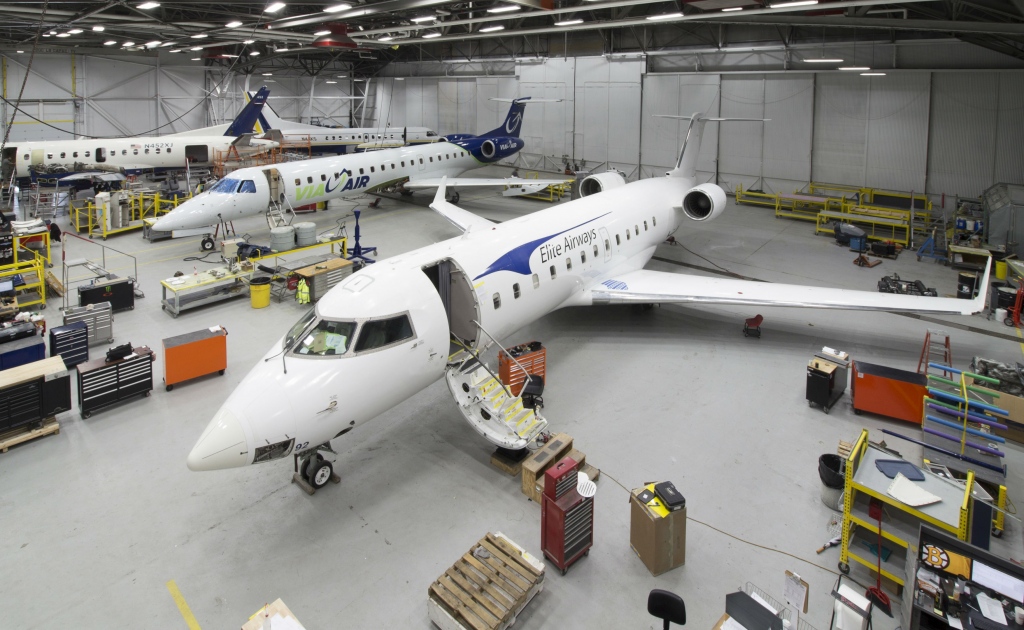 Less transit time
In a traditional MRO setting, where different facilities specialize in diverse processes and might be spread out across the country, ferrying your aircraft from one vendor to the next can add about 2 to 4 extra days to the maintenance process. It's a waste of valuable time.
One-Stop-Solution MROs have everything they need – from experienced technicians and a fully-stocked warehouse for parts, to a complete range of back shops, aircraft paint hangar and more – all in the same location. At C&L, for instance, your aircraft never goes further than across the ramp to a neighboring hangar for the next step in its maintenance process. That saves time… and money (see point 2).
Less fuel
If you need to ferry your aircraft over long distances to complete the maintenance process, you incur additional fuel and crew expenses.
When you use a One-Stop-Solution facility, your aircraft moves no further than to an adjoining hangar for some procedures like painting. Ultimately, this saves you time and money.
Easier coordination of schedules
If your maintenance facilities are spread out over a large geographical region, it requires additional planning to coordinate everyone's schedules. Even if one piece of your aircraft maintenance is completed at the first location, for instance, it might have to wait to get into the queue for painting at another location. There are multiple moving pieces to the schedule, and therefore more opportunities for wasted time.
In a One-Stop-Solution approach, all the schedules are coordinated as part of the larger facility's operations. It is an intricate dance that is both fluid and streamlined from years of experience with managing various sections of multiple maintenance timelines. The time your aircraft is spent in limbo waiting for an open slot is reduced, and that means your aircraft goes back into service sooner.
An added benefit to this coordination is flexibility in the schedule if unknowns arise. For example, if you need to wait for a part, the aircraft can be painted while that part is being shipped. Once the paint job is finished, the delayed part can be installed. This is just one of the many ways that this level of coordination can save you dollars in the end.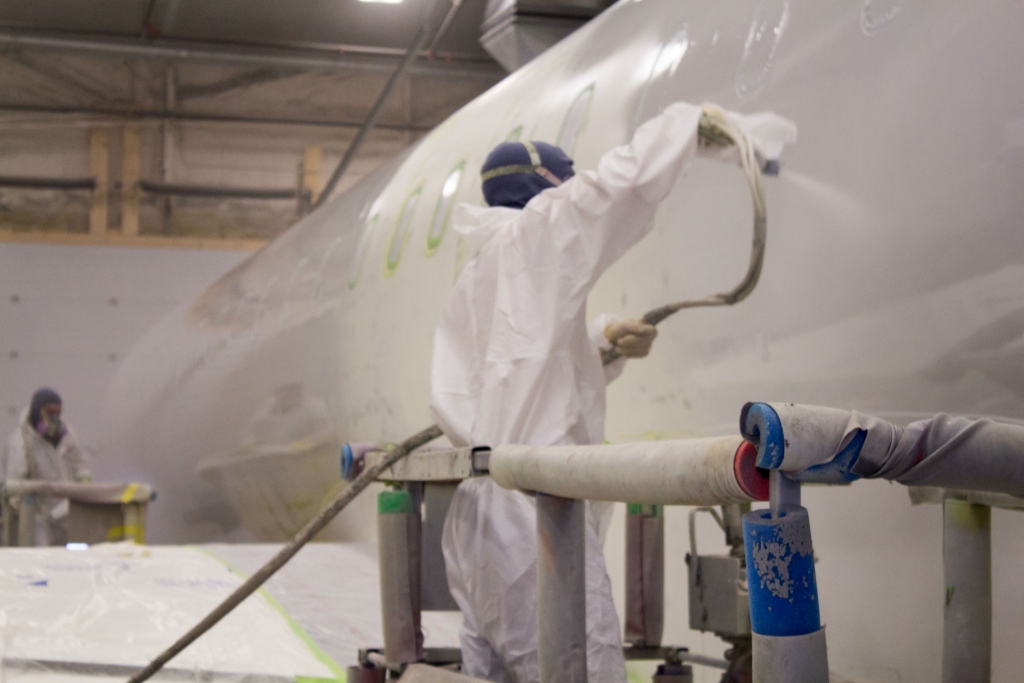 One point-of-contact
In a traditional MRO setting, you would be responsible for coordinating schedules and contacts from multiple facilities that are spread out across the country. In the non-aviation world, this is similar to being your own general contractor while building your new house: you get stuck managing all the different jobs that need to be done.
One-Stop-Solution facilities, however, are used to managing complex maintenance schedules for multiple operators at a time. They serve as your "general contractor," and even though your aircraft will go through many different departments at the facility – avionics, sheet metal, propeller work, engine R&O, interior refurbishment, paint, etc. – you will have one point-of-contact to keep you informed. That's less time and aggravation for you.
Repair rather than replace
MROs that aren't equipped with a wide range of services in one location might be forced to fully replace items that otherwise could be repaired. Alternately, sometimes they might send parts out to be repaired at a different facility. That could increase your waiting time and expenses.
In a One-Stop-Solution setting, with a parts warehouse and component repair capabilities on-site, many items can be repaired rather than replaced for less money. Part repair usually costs 30% of a full replacement. And because all the work is done in one location, your central point-of-contact coordinates it all so that there are no hiccups in the schedule, and your aircraft is returned to you on-time and on-budget.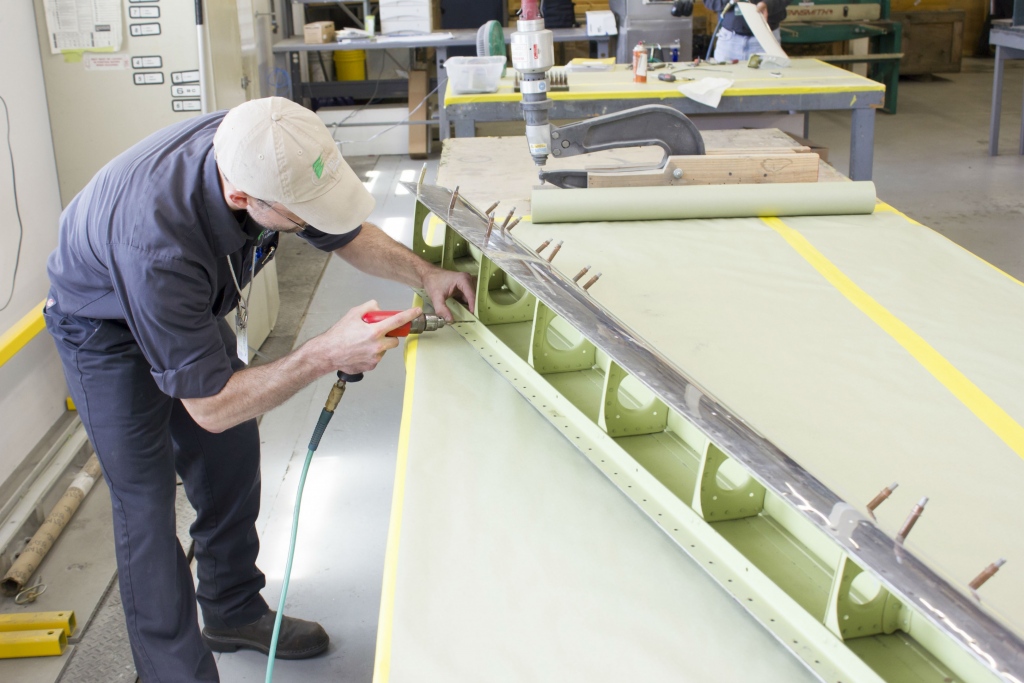 The next time your aircraft is due for maintenance and saving time and money tops your lists of concerns, consider a One-Stop-Solution facility like C&L in Bangor, Maine. Our business was built around the idea that all of an aircraft's needs can and should be met in one location. Our multi-hangar location adjacent to Bangor International Airport provides operators with a streamlined process that saves time, money and stress, all so that we can get your aircraft back into revenue-generating operation.