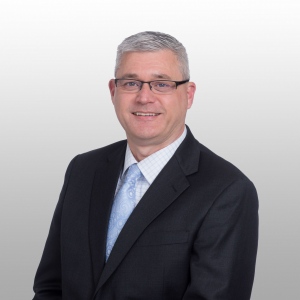 Jennings is an Experienced Sales and Operations Manager with Technical Background (A&P/IA).
C&L is pleased to announce that Ron Jennings has joined the company as Regional Sales Manager. Jennings will assist C&L's corporate aviation customers with maintenance packages, including modifications, avionics upgrades, interior and paint services.
Jennings' experience includes 33 years in the corporate aviation industry. Prior to C&L, Jennings served as Vice President Technical Sales and Services at J.A. Air Center near Chicago, IL and also at Constant Aviation. Prior to that, he held a 17-year tenure at Elliott Aviation beginning as a regional sales manager and progressing to Director of Service Sales and later Completion Sales, while managing inside and technical sales teams. Earlier in his career, he served in an operational role as Director of Maintenance at JetCorp. Throughout his career, Jennings has assisted customers with their technical services sales for many different aircraft types, including Bombardier, Gulfstream, Falcon, Textron, and Embraer.
Jennings is a licensed A&P technician with Inspection Authorization, as well as a licensed pilot, and earned a degree from the Spartan School of Aeronautics.
"We are delighted to have Ron join C&L Aviation's team, which is hand-picked from among the industry's top MRO firms," said Tom Chapman, VP of Corporate Aircraft. "These companies are noted for their superior customer experience, and that, plus value, is what defines C&L.  Ron's years of experience and knowledge of corporate aircraft will be a great asset for any operator seeking maintenance, avionics, interior and paint services."
###
C&L Aviation Group is an industry leader in servicing, maintaining, and supporting operators in the corporate and regional aviation industry. In addition to aircraft and engine sales and leasing programs, C&L offers parts supply, including inventory management and OEM parts distribution, heavy maintenance, interior refurbishment, aircraft teardown, disassembly services, and aircraft management. C&L is headquartered in Bangor, Maine, with international offices in Australia, South America, and Europe. www.cla.aero